The Central Plains Severe Weather Symposium 2000

"The Four Seasons of Severe Weather on the Plains"

Occurred on  SATURDAY, OCTOBER 7, 2000, 8:30 AM-5:00 PM

at the Nebraska Center for Continuing Education Conference Center,
33rd & Holdrege Streets, Lincoln, NE.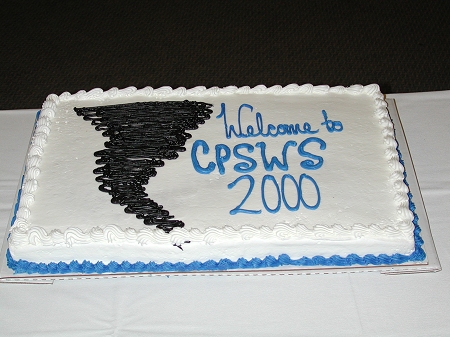 Information about the Event


AMS/NWA Technical Conference, October 5-6, 2000, Photo Gallerym


The CPSWS 2000 symposium was brought to you with the financial assistance of the High Plains Regional Climate Center, the UNL Department of Geosciences, the College of Arts & Sciences, School of Natural Resource Sciences, Cooperative Extension Division, IANR.
Thanks to the following committee members who helped make this event happen: Mark Anderson; Mary Joseph; Ken Noel; Carolyn Petri; Rhonda Richardson; Brian Smith; Dave Theophilus; and Cathy Zapotocny.
All Images © Ken Dewey, School of Natural Resources, UNL
RETURN TO: The CPSWS/Weatherfest Annual Photo Archives