June 13, 2001
Tornado Producing Thunderstorms in Southeast Nebraska.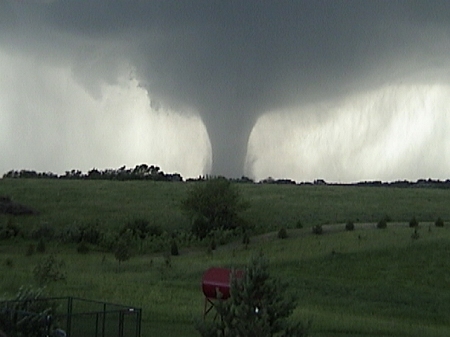 F-4 Tornado east of Seward, Nebraska, June 13, 2001
Above Photo © Sherry Reinert. CLICK HERE for more of Sherry's Photos
June 13, 2001 Tornado PHOTO GALLERIES
Seward Nebraska, June 13, 2001 - Tornado Damage Photographs
(courtesy of Brian Smith, Cathy Zapotocny, Omaha NWS)
Click on the links to go to these photo galleries
Damage map courtesy of Brian Smith, WCM, Omaha/Valley NWS
The numbers on the map refer to the "F-Scale" rating based upon observed damage.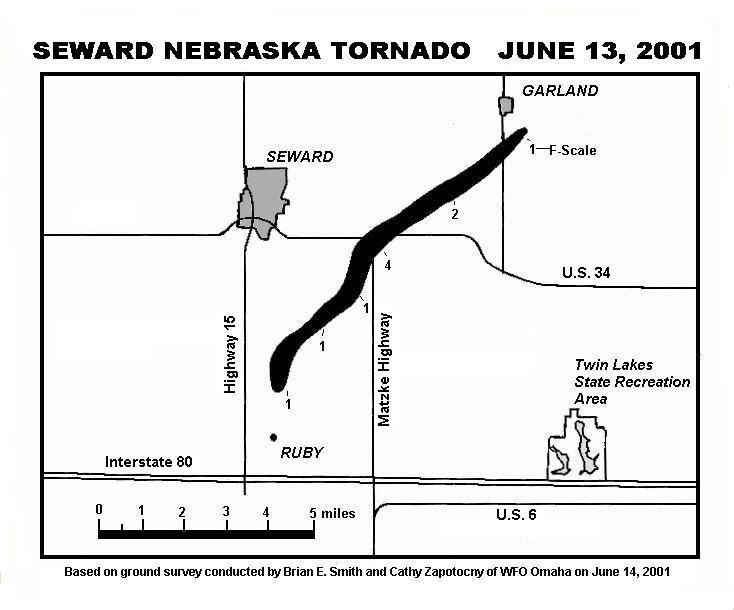 June 13, 2001 Weather Data
(maps, radar, satellite, photos, etc.)
NOAA Satellite Image
No. Plains Satellite Images
So. Plains Satellite Images
Radar Loops
Complete list of Tornado Warnings
June 13 Storm Report List & Map
.Damage Survey
SPC June 13, 2001 Forecasts
News Reports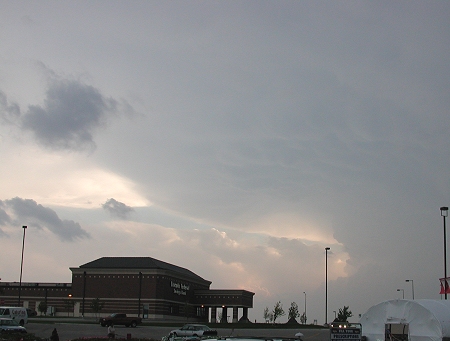 This is a view of the tornado producing thunderstorm from 20 miles east in the city of Lincoln, at the time of the Seward tornado. The main updraft can be seen in the lower right, mammatocumulus have begun to form on the anvil and another cell has begun to form off to the southwest.
---
This is what occurred on this day.
Click here to see what was forecast!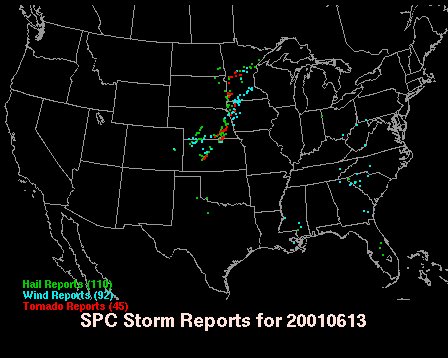 Return to: The Photo Gallery Index Page