August 2006:
The Weather Channel Tours Nebraska
for a Program about our Drought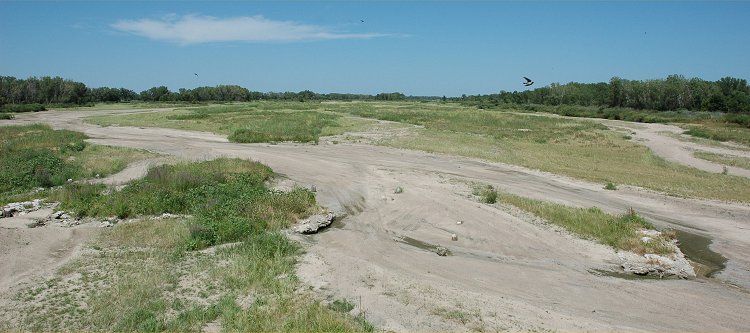 August, 2006: Image© HPRCC The Platte River is empty for another year as the region remains in the grip of drought.
The High Plains Regional Climate Center, and the National Drought Mitigation Center,
at the University of Nebraska-Lincoln assisted the Weather Channel
during the first week of August 2006 as they toured the drought stricken areas of Nebraska.
An HBO documentary film crew also joined us the first two days as they
filmed a documentary on climate change.
The photos are presented in the order of the filming across the state of Nebraska,
all photos Images© Ken Dewey, School of Natural Resources, UNL.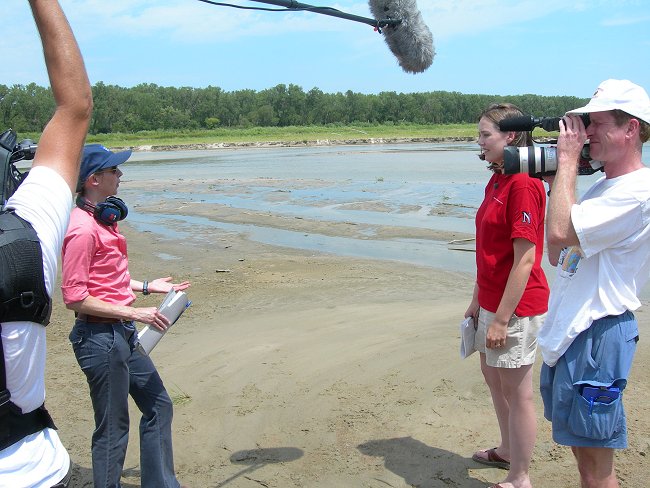 Dr. Heidi Cullen, Climate Expert at The Weather Channel interviews Christy Carlson, climate resource specialist at the
High Plains Climate Center. We are located at the junction of the Loup and Platte Rivers. The Platte River is
totally dry but some water is flowing down the Loup river.
Return to: The Photo Gallery Index Page