Tom Skilling, WGN Super Station Chicago, Chief Meteorologist
A visit to the WGN Studios in Chicago, Illinois, July 10, 2009

WGN-TV/WGN-DT, Chicago -- WGN-TV, whose call letters are derived from the Chicago Tribune's first slogan, "World's Greatest Newspaper", hit the airwaves on April 5, 1948 on Channel 9 in Chicago from its studios at Tribune Tower. Colonel Robert McCormick led the Tribune Company into the TV era, believing that "in television, we have embarked upon another of America's adventures."
LINK to more WGN History

LINK to more information about Tom Skilling
All of the following Photos © K. Dewey, SNR, UNL.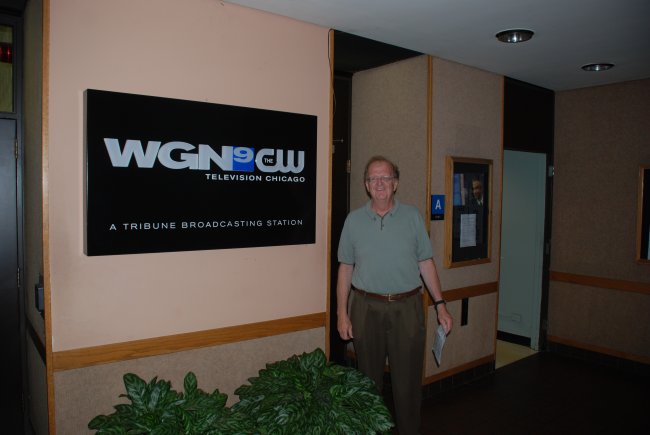 At the entrance to the WGN Studios

Watching Tom give his weathercast in the WGN news studio.
The green screen is called a Chromakey.
The graphics are merged with the image of Tom and appear as you see in on the monitor in the foreground.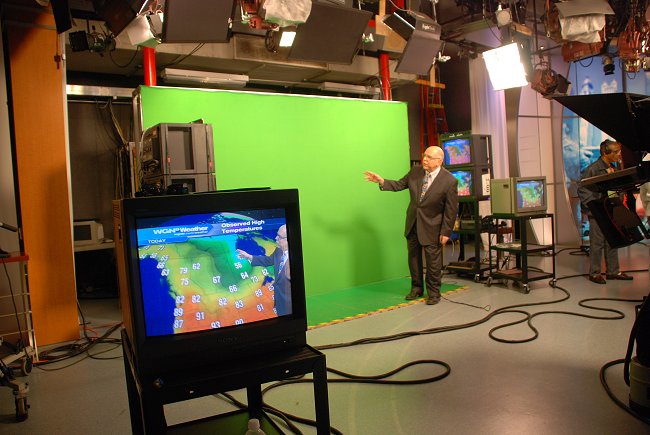 Tom Tom must look at the monitors in front of him or behind him in order to see the actual graphics
that he is illustrating. This is way more difficult than it looks!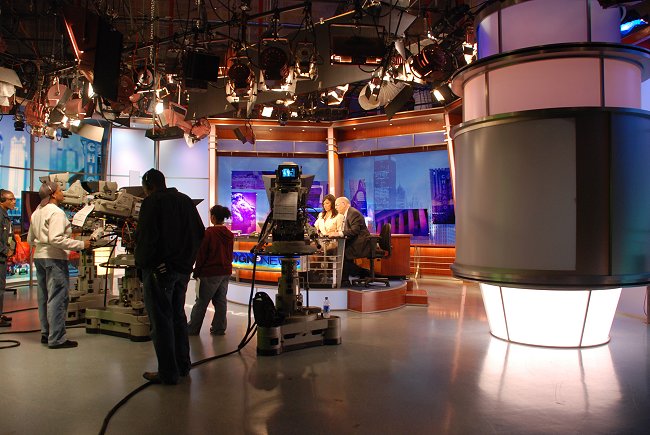 A look across the WGN news studio.
The news team, left to right, Friday, 9 PM July 10, 2009.
Rich King (sportscaster); Mark Suppelsa (news anchor);
Micah Materre (news anchor); Tom Skilling (weathercaster).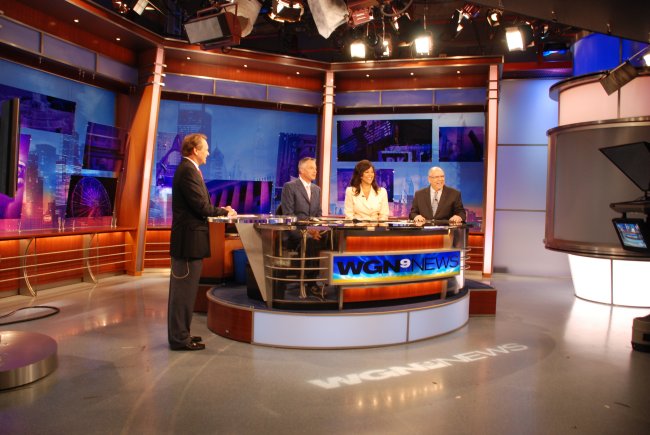 End of the one-hour broadcast. Tom has two segments that total over 10 minutes of on-air time for his weathercasts.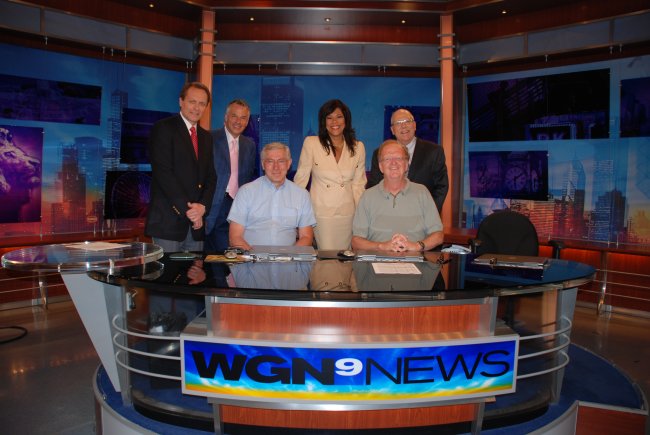 After the broadcast and watching it live on the set, we had a group photo taken. The other
person sitting next to me is a colleague, Jack Tison, who is a teacher in Chicago who graduated
with me from Elmhurst College in Elmhurst (Suburban Chicago)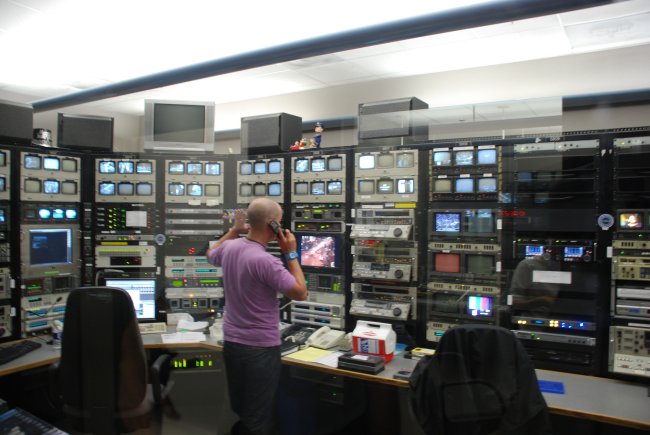 This is the primary control studio for all the programming at WGN.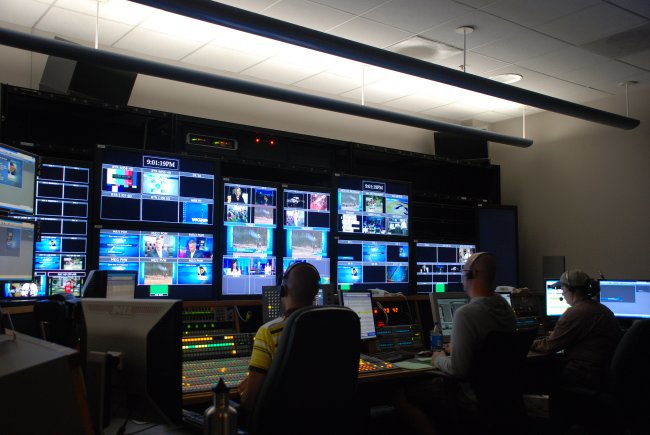 The control booth for the newscasts.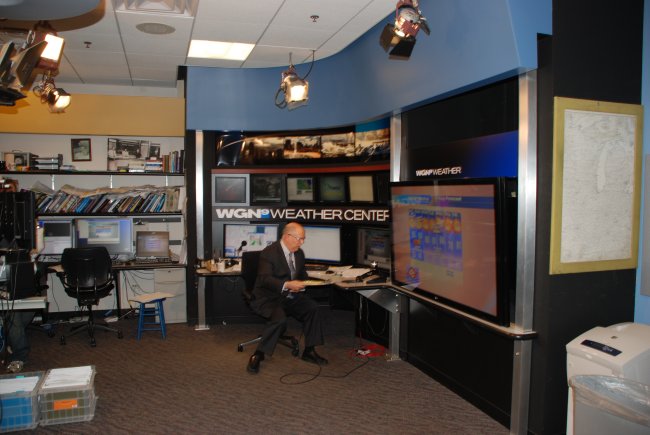 This is Tom's Weather Center where he prepares his weathercasts.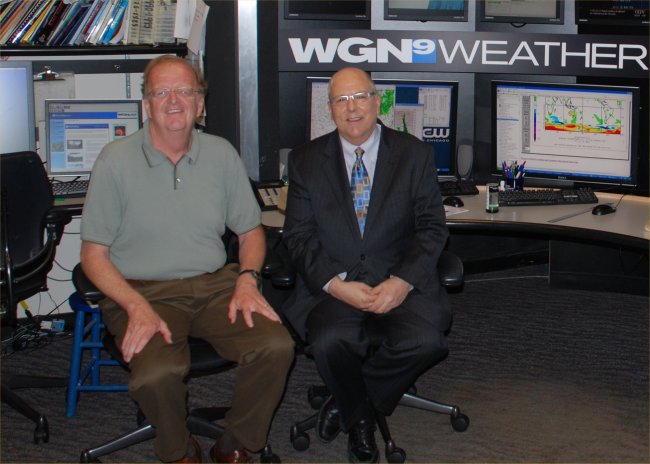 I have known Tom for 30 years since he first came to WGN from Milwaukee. Wisconsin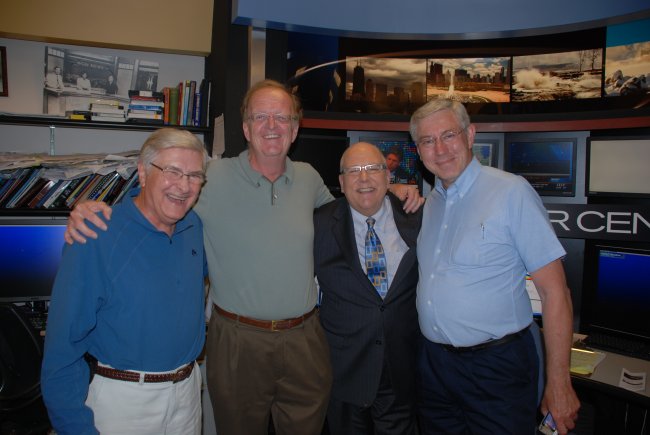 Paul Daily, far left, former Meteorologist in Charge at the Chicago NWS Office also joined us.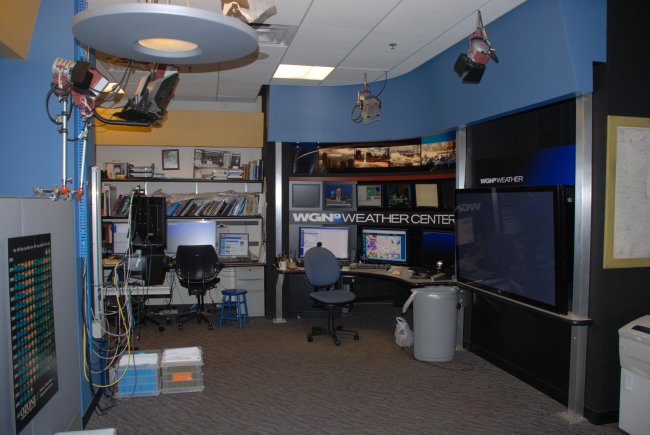 A view of Tom's Weather Center. Those who saw his older much smaller
and cramped studio know what a great improvement this is!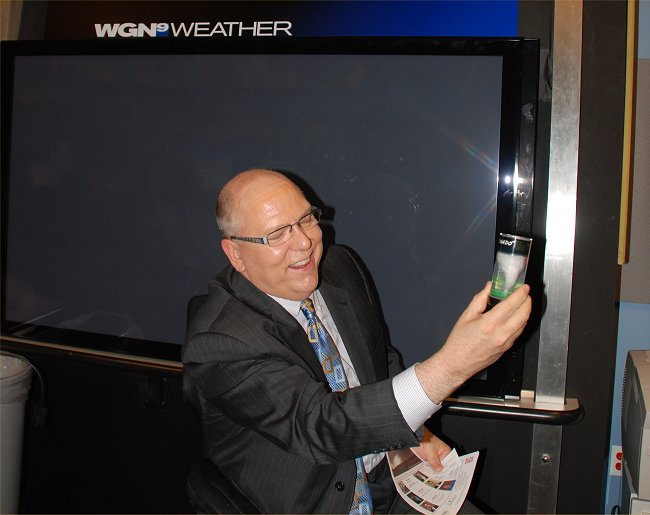 I gave Tom one of my "Nebraska Tornadoes in a Bottle" and you can see him having a great time making tornadoes.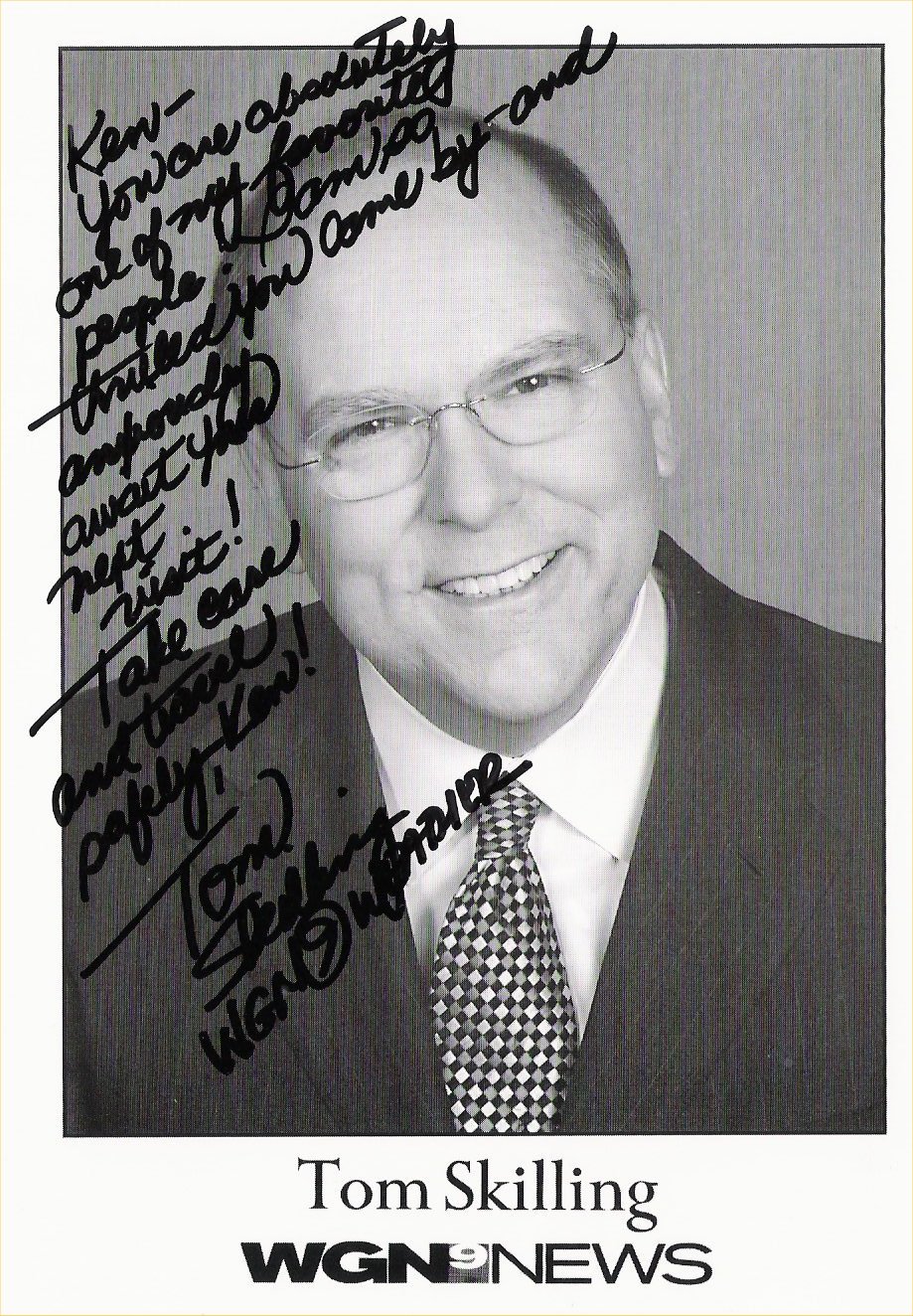 I have never asked for autographs, but thought is was a great honor to get one from Tom.