Lake Mead Photo Gallery, December 2012
Photos unless otherwise noted are © Ken Dewey, Applied Climate Science, SNR, UNL.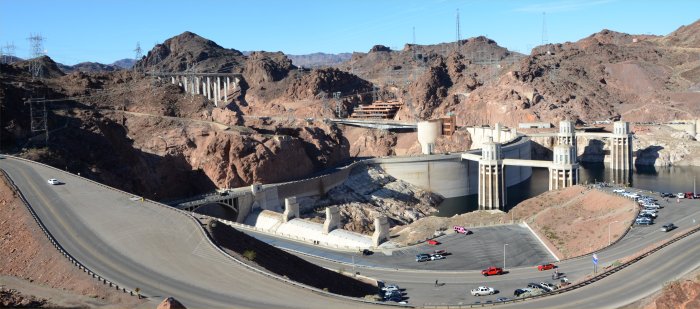 December 2012: Overview of Hoover Dam, Lake Mead and the new highway across the Colorado River gorge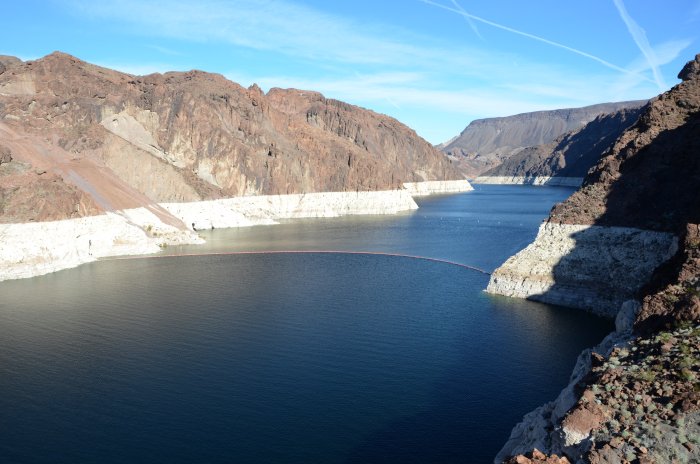 December 2012: Looking at Lake Mead from the 2nd Overlook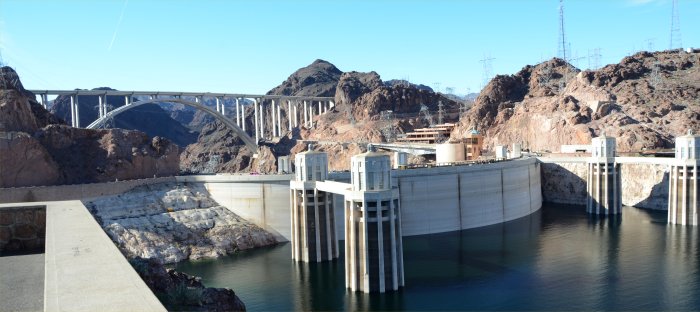 December 2012: Looking south toward the Hoover Dam and the new Hoover Dam bypass Highway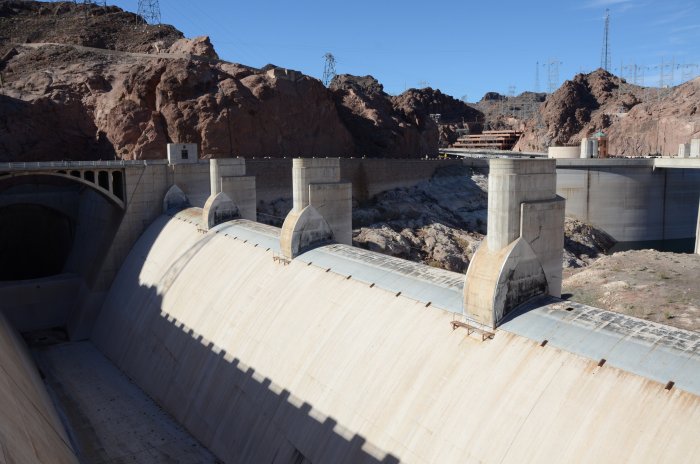 December 2012: Looking at the spillway which is used when the Lake reaches near capacity.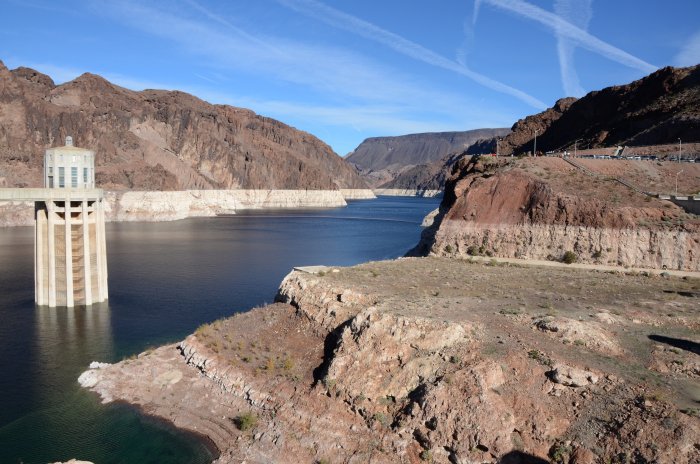 December 2012: The "bathtub ring" or high water mark can be seen surrounding the lake on the canyon walls.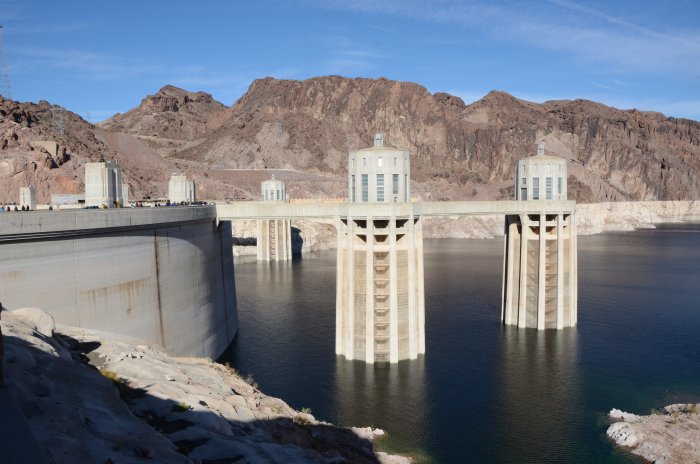 December 2012: Look carefully at the two water intake towers and you can see a darker color showing how high
the water was when the lake was near capacity.: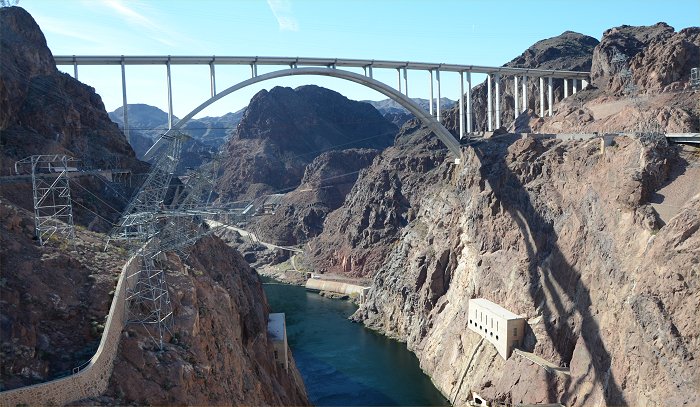 December 2012: Standing on the middle of the dam and looking at the new Dam bypass highway bridge.: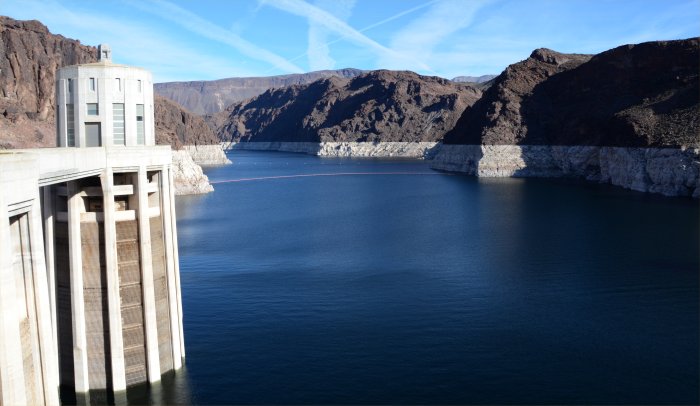 December 2012: Standing on the middle of the dam and looking out at Lake Mead.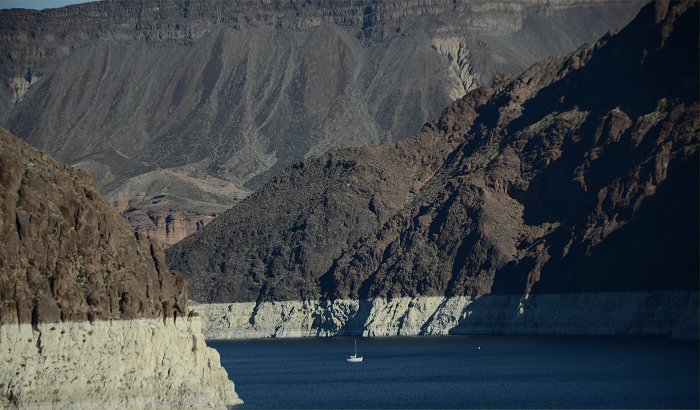 December 2012: Note the white "bath tub ring". And note the fishing boat in the distance for scale.
As of December 2012, Lake Mead was down over 100 feet from capacity.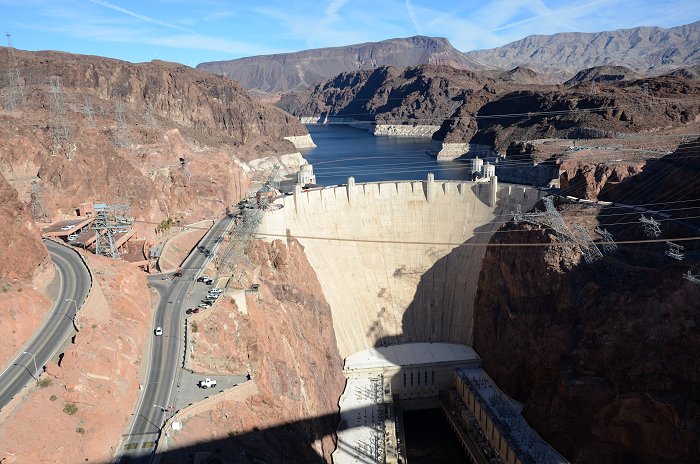 December 2012: The view of Hoover Dam & Lake Mead as seen from the pedestrian walkway
along the new Dam Bypass Highway bridge.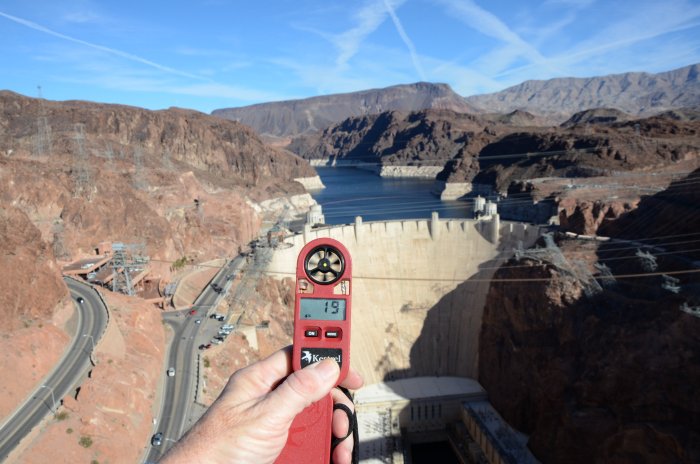 December 2012: Very little grows in this hostile environment where I have measured Relative Humidly
as low as 1% in the summer. On this day in December 2012, it was a little higher, but still very low at 15%.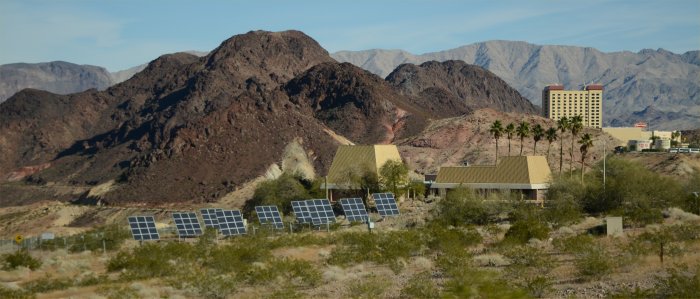 December 2012: Good use of solar collectors here at the Lake Mead visitor's Center:


December 2012: Two things to note in this photo (1) the white bathtub ring showing
how far down the lake is compared to capacity and (2) the "straw" that is used to pull
water out of Lake Mead for Las Vegas.: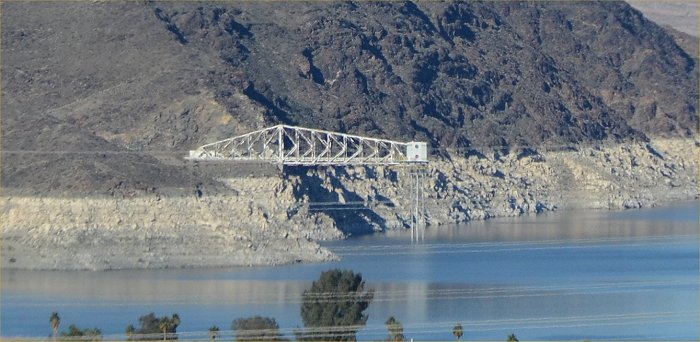 December 2012: Close up view of the "straw"
________________________________________________________________________________________________________________
The Mike O'Callaghan – Pat Tillman Memorial Bridge (Colorado River Bridge) is the central portion of the Hoover Dam Bypass Project.
Construction on the nearly 2,000 foot long bridge (with a 1,060 foot twin-rib concrete arch) began in late January 2005 and traffic began using the
Hoover Dam Bypass on October 19, 2010.  This signature bridge spans the Black Canyon (about 1,500 feet south of the Hoover Dam),
connecting the Arizona and Nevada Approach highways nearly 900-feet above the Colorado River
The following photos are NOT mine. Their sources are listed under each photo.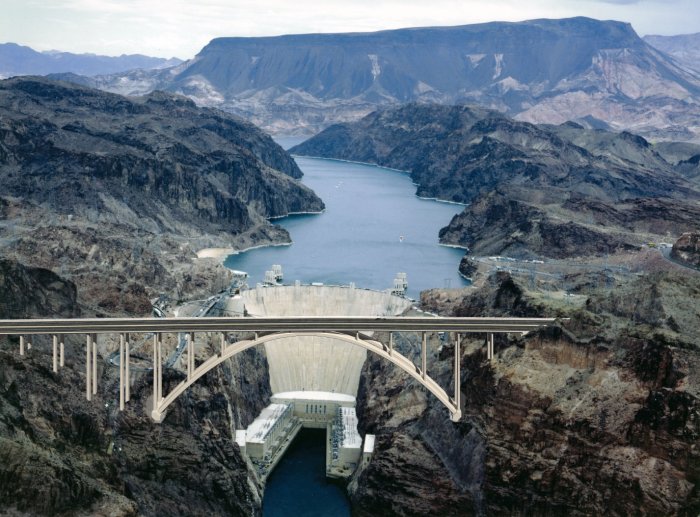 Aerial view of the new bridge being across the canyon.
After eight years and $240 million in state and federal funding, the Hoover Dam Bridge spanning the
Colorado River was opened on October 17, 2010. Photo Source: Link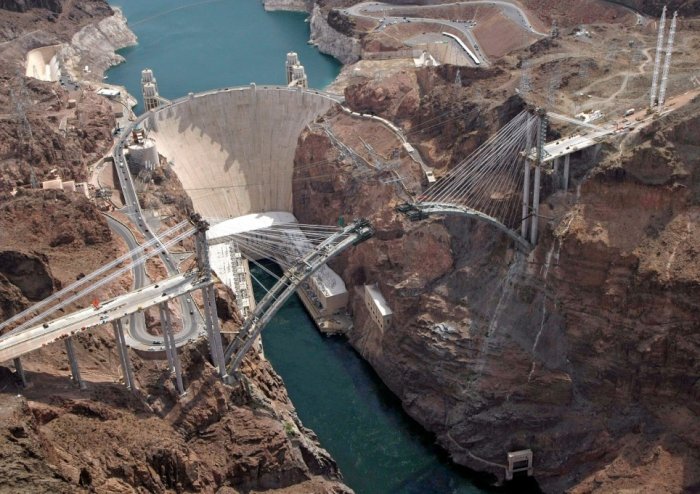 Aerial view of the new bridge being built across the canyon. Photo Source Daily Mail


Links to News reports about the dam construction and opening:
USA Today: Bridge is America's Newest Wonder
Hoover Dam Bypass Bridge Official Web Site
----------------------------------------------------------------------------------------------------------------------------------------------------