January 22, 2004
Location:KM3-TV, Channel 3 Omaha and Valentinos Restaurant.
Guest Speaker: None, Tour of KETV studios, 10714 Mockingbird Drive, Omaha, NE 68127
(Across the street from Valentino's)
Tour guided by Charles Thongklin (CT), and Sarah Walters, KMTV, Channel 3, Omaha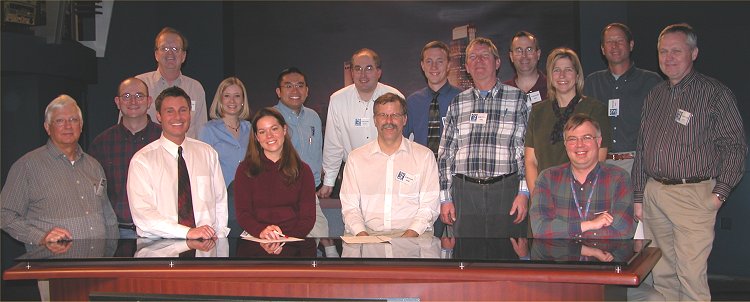 Omaha-Offutt AMS Chapter Members sit at the Anchor Desk on the set of KM3-TV television.
All photos ©K. Dewey, School of Natural Resoruces, UNL.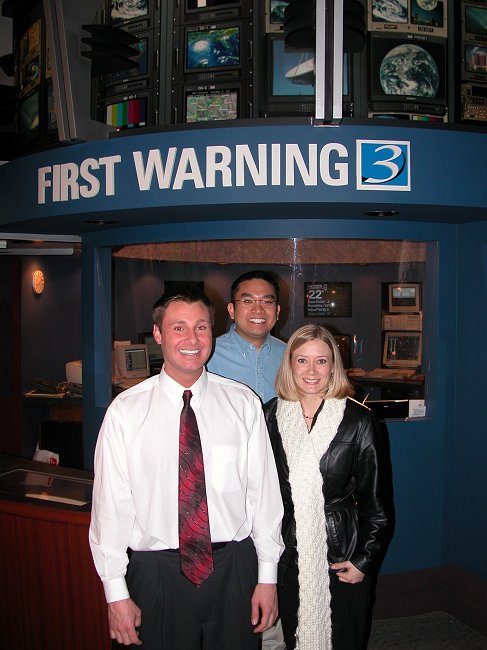 A huge THANKS to
Ryan McPike, Charles Thongklin, and Sarah Walters, KM3-TV, Channel 3 Weathercasters


Omaha-Offutt AMS Chapter President Jeremy Wesely may have found another career opportunity
as he practices giving a weathercast.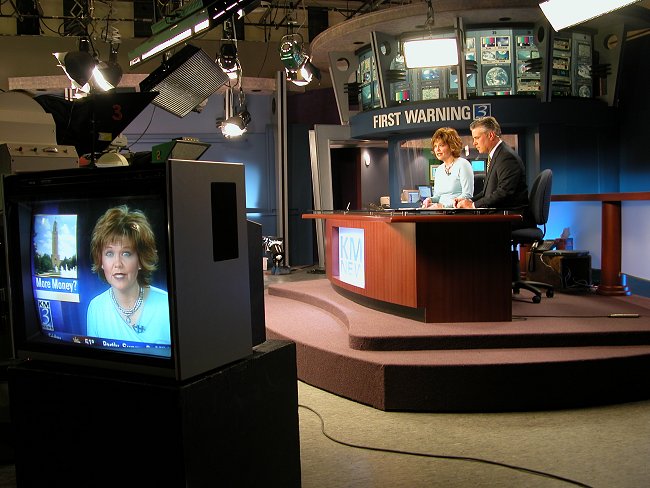 The newscast was watched live on the set by the Omaha/Offutt AMS chapter members.
Greg Peterson and Deborah Ward are the news anchors.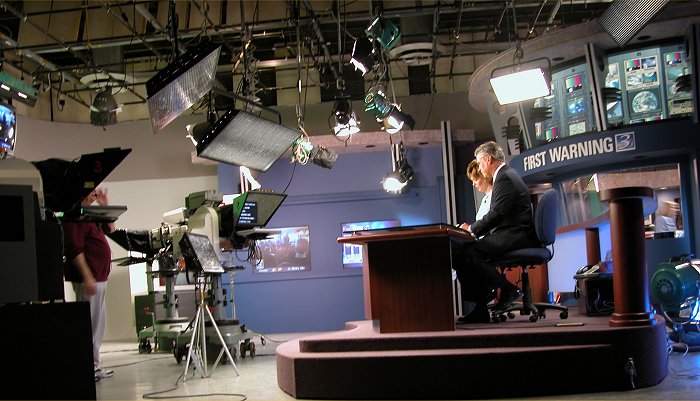 The studio looks a lot different than what you see on-air. Other than the anchor desk area, it is basically an open
room with bare floors, open ceiling and numerous lights, monitors and cameras. It is like this in all TV stations.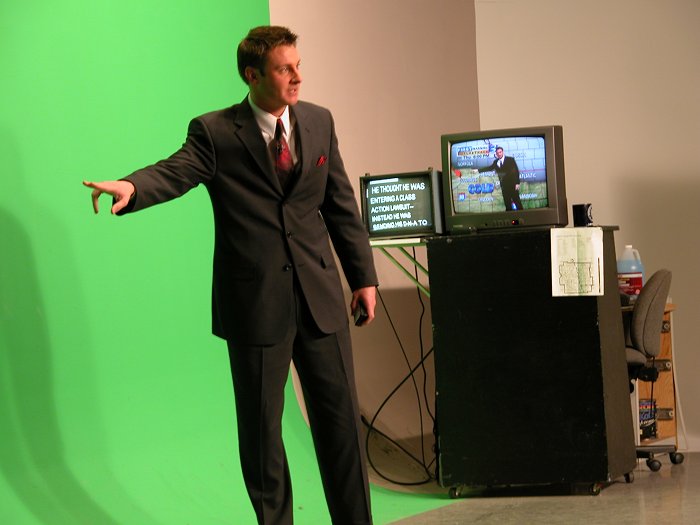 Ryan McPike presenting his weather forecast on the 5 PM news. Note that there is actually
nothing on the green wall. The map image is superimposed on the television screen (note the monitor behind him).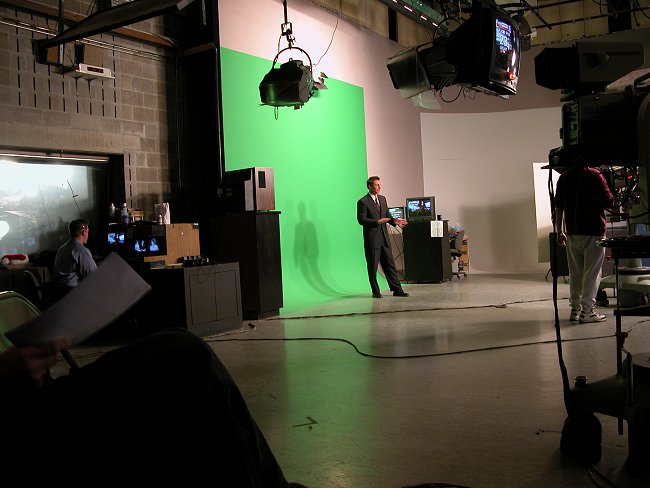 Ryan McPike on the set with the various cameras and technicians surrounding the set.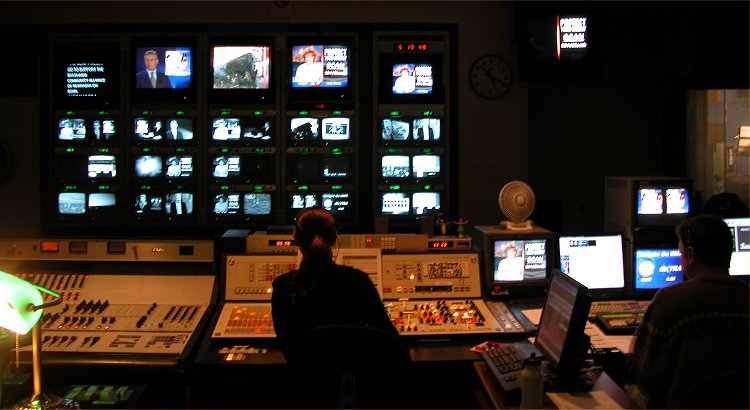 The control room during the broadcast of the 5 PM news.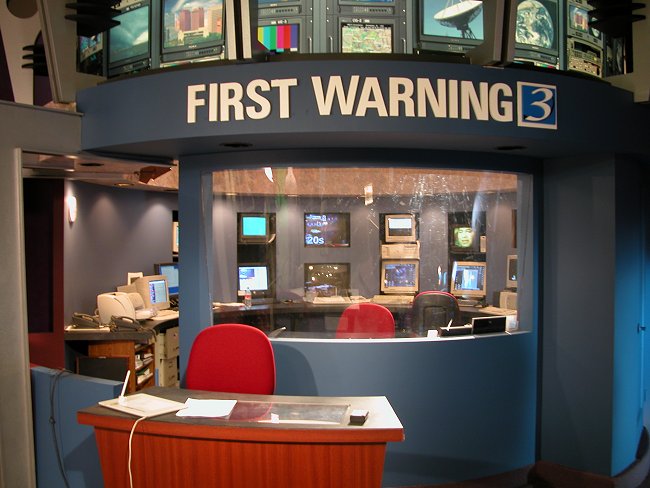 The weather studio is just to the side and behind the news set.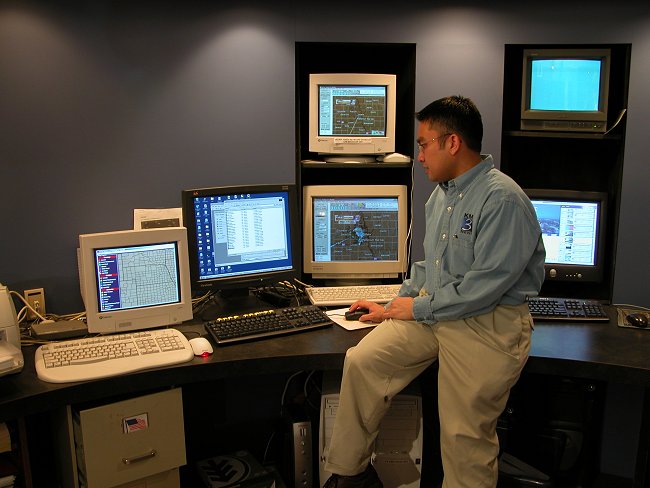 CT explaining how the weather forecasts are created using the various computer programs.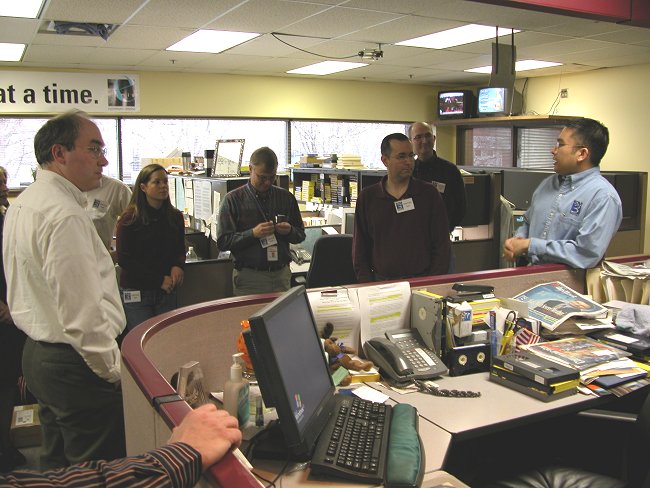 Omaha-Offutt AMS Chapter members tour the news room.

Omaha-Offutt AMS Chapter members at the business meeting at Valentinos Restaurant.
Return to: The Photo Gallery Index Page