October 9, 2001
Central Nebraska Tornadoes - Storm Report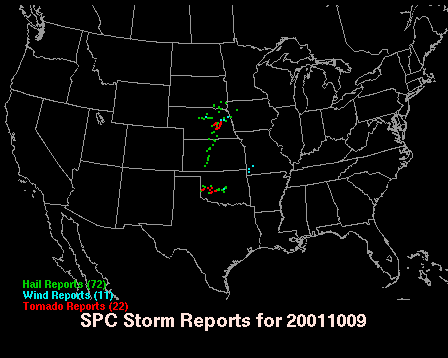 FEMA-Nebraska Report
OCTOBER TORNADOES LEAVE PATH
ACROSS NORTH CENTRAL NEBRASKA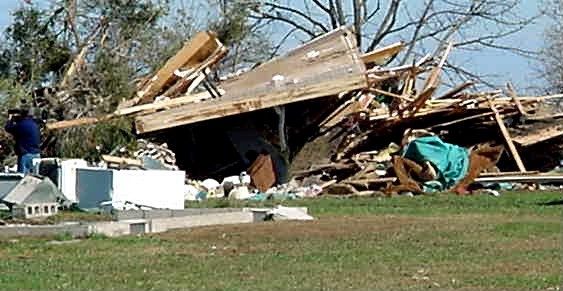 A fast moving cold front left a trail of destruction across North Central Nebraska
the evening of October 9. Most of the damage occurred on farms in the
Merrick, Polk, Platte county area. No injuries were reported.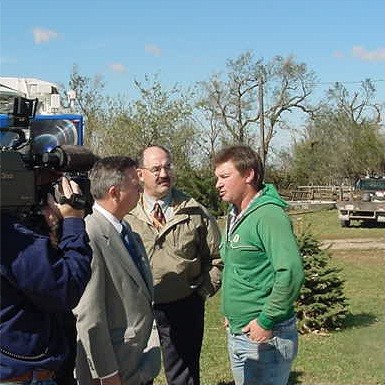 Lt. Governor Dave Heineman toured the area. He found that most of the damage
was insured. There was little damage to public facilities and no state emergency
declaration was filed. Local authorities were handling the situation.

A typical scene on many farms following the torandoes. Center pivots took a
beating as well as outbuildings and some homes. Clean up crews were busy
repairing the damage.
---
The following LINKS are external to this site.
Return to: The Photo Gallery Index Page