October 1997 Eastern Nebraska Snowstorm
All Images © Ken Dewey, School of Natural Resources, UNL

In the older residential areas, stately old trees shed their limbs completely blocking the roads.
Here a pedestrian makes his way slowly down the middle of the street.
CLICK HERE FOR A LARGER IMAGE.
---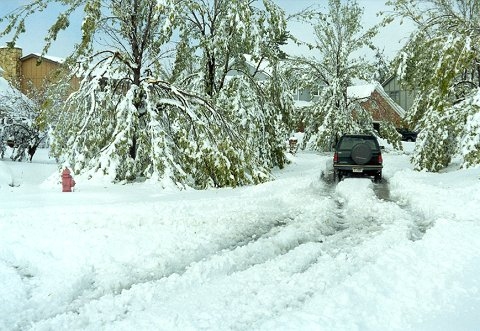 Most of the roads were barely passable and the trees in full green leaf
had branches touching the snow covered ground.

Church services were canceled and only the brave or foolhardy
were out and about early Sunday morning.