October 1, 2002 Lincoln, NE Thunderstorm
After setting a record high of 93 F, a line of severe thunderstorms
passed over Lincoln Nebraska during the early evening hours.
Link to map showing precipitation totals across Nebraska

All Images © Ken Dewey, School of Natural Resources, UNL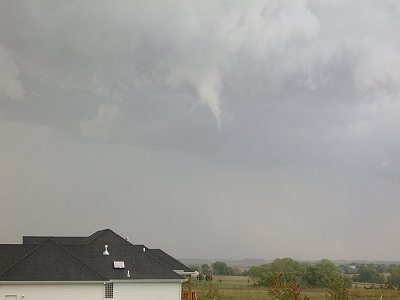 A funnel cloud, slowly rotating, passes over far southeast Lincoln
during the evening of October 1, 2002.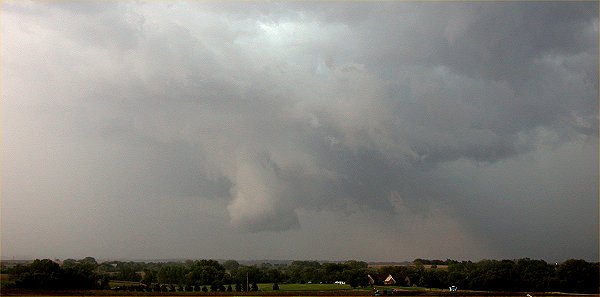 Looking east into the rural area on the southeast edge of Lincoln, a wall cloud began to
rotate and push downward toward the ground.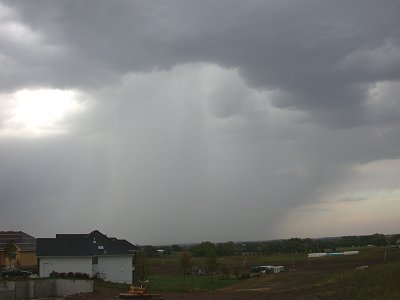 A swath of hail was being laid down under the center of the
cloud structure shown in this photo.
Blinding rain reduced visibility to near zero. Note the difference between the storm photo on the left and
the cloudy day but excellent visibility the next morning.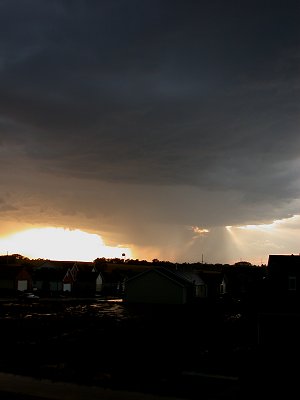 Looking west, the sun started to come out as the back
edge of the line of storms moved across the city
just before sunset.
Return to: The Photo Gallery Index Page