March 2006 Nebraska Snowstorm
Photos of The Weather Channel Reporting Live from Lincoln, Nebraska
This was the first time in the history of The Weather Channel that they covered
a storm event live from Nebraska. Jeff Morrow, shown below, was also in Lincoln as a guest
presenter at the October 2000 Central Plains Severe Weather Symposium.
All Images © Ken Dewey, SNR, UNL.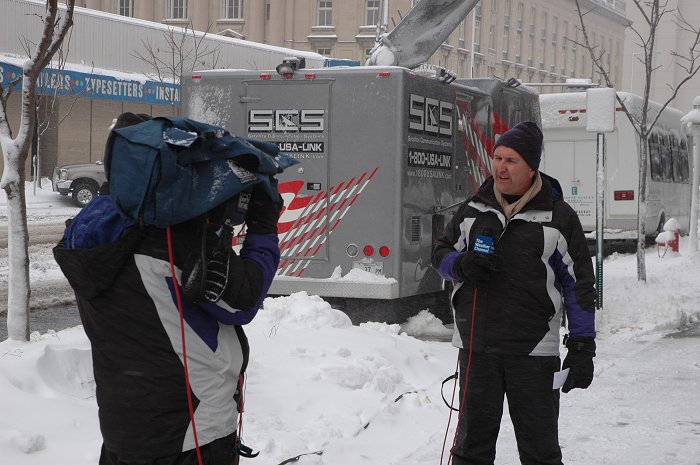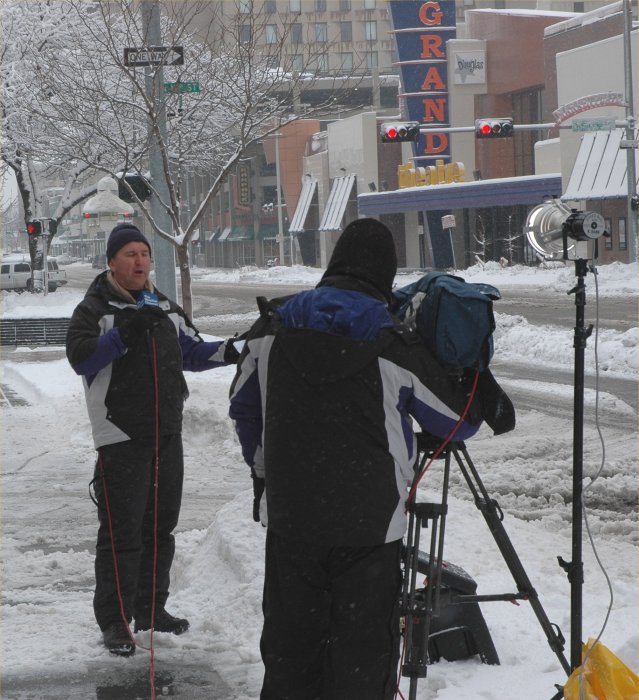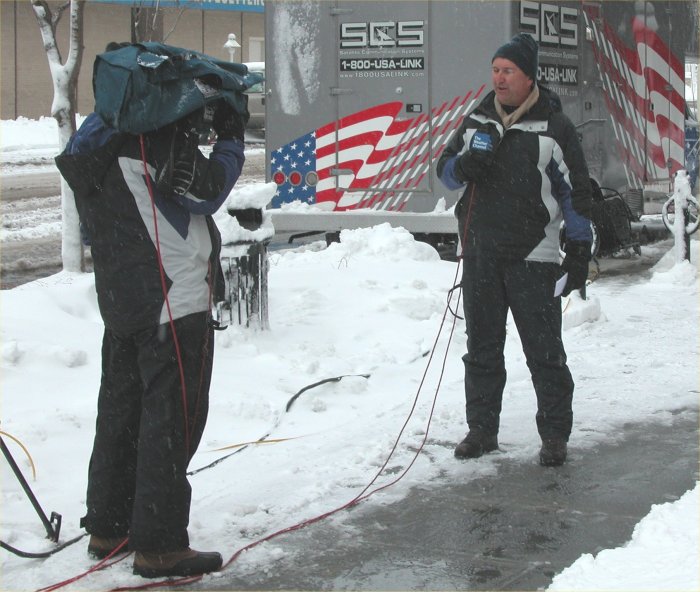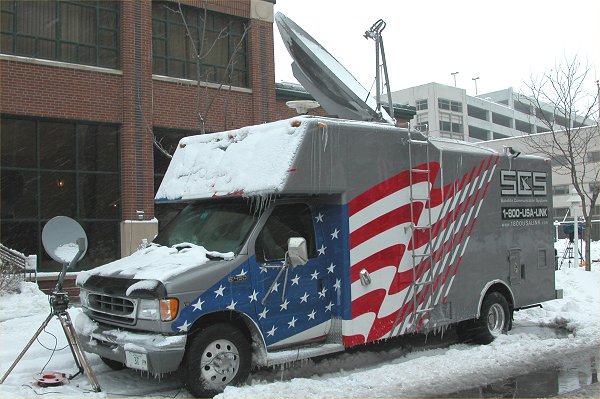 the Satellite uplink truck for transmitting live back to the studio in Atlanta, GA.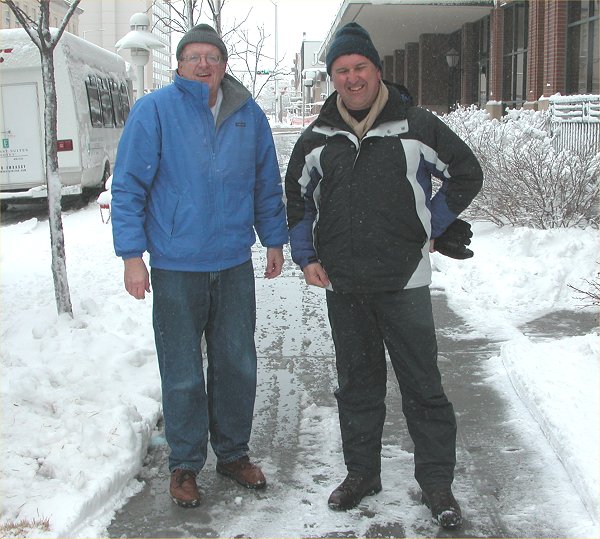 Jeff visiting with Ken Dewey, regional climatologist at the High Plains Regional Climate Center