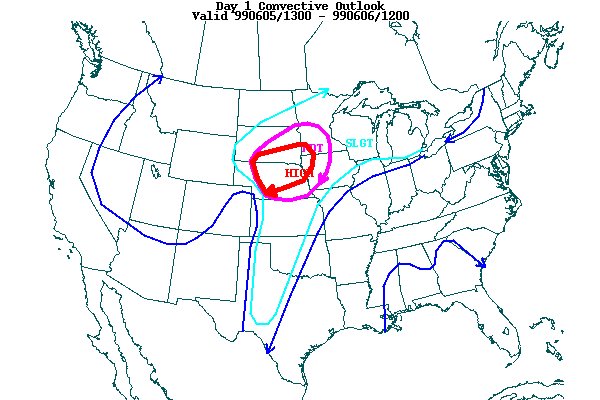 ---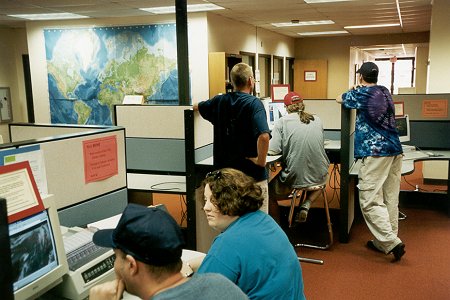 Our team of 6, with two chase vehicles, left Lincoln, NE and drove to Kearney, NE
where we stopped at the University of Nebraska-Kearney library to
go over the forecast products available on the Internet.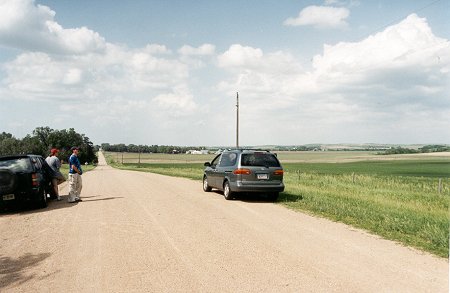 By early afternoon there was still a "whole lot of nothing going on". We
anticipated initiation of supercells within the hour so we left and positioned
ourselves 90 miles south of Ainsworth, NE.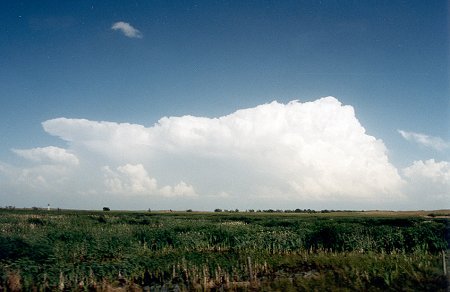 Finally, at about 3 PM, cumulus clouds began breaking through
the lid. SPC issued a tornado watch for north central Nebraska.
We headed north toward Ainsworth, NE.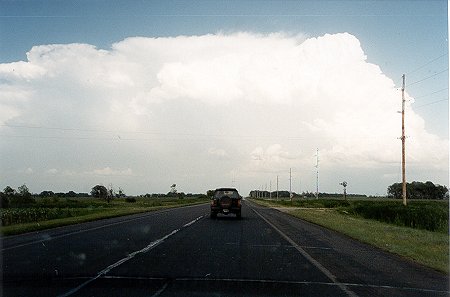 As we approached the first supercell just outside Bassett, NE it began
to fall apart as it moved at 35 mph toward the South Dakota border

We positioned ourselves northeast of Bassett, NE as a second
supercell which blew up over Ainsworth headed in our direction.
SPC issued a severe thunderstorm warning for the area.

---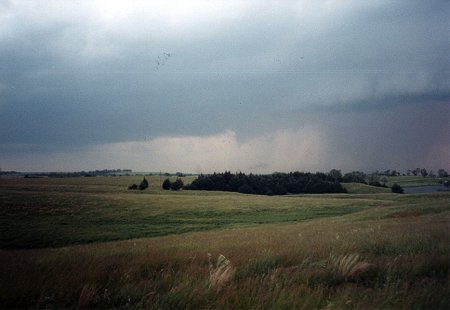 At 8:26 PM NWS North Platte issued a tornado warning for
Rock and Keya Paha counties. A tornado was observed on
the ground 12 miles east of Ainsworth,NE and 6 miles northeast
of Long Pine, NE. The developing tornado can be seen below
to the left of the rain shaft.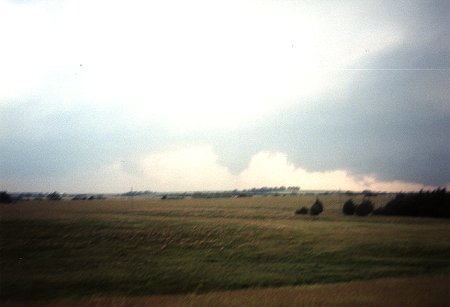 photo by Walker Ashley. One of our teams moved around to the northeast
portion of the storm where these photographs were taken just before sunset. The
other team moved around to the southwest side of the storm and took video of
the tornado.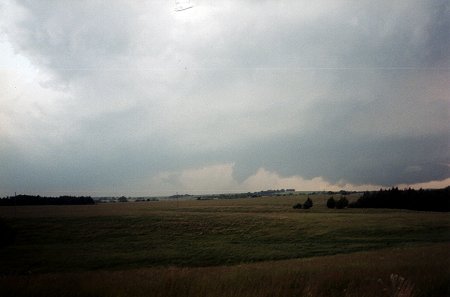 By now the sun had set. Listening to the scanner we learned
that the tornado had knocked out some power lines and
destroyed a storage bin.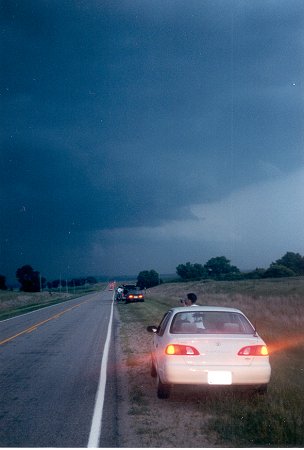 There were probably a dozen storm chasers congregated
along Nebraska Highway 137 as the tornado lifted back into
the mesocyclone. Doppler on Wheels, Jim Leonard, as well as
the Weather Channel were parked along side this road. Several chasers
remained for awhile to photograph the lightning and the day's chase was now over.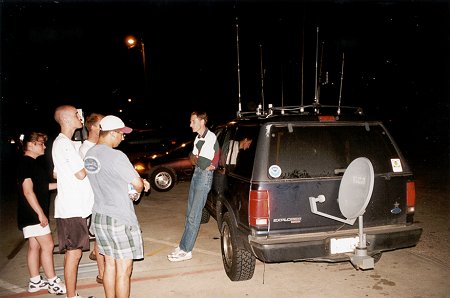 Many of the chasers then moved on to Spencer to re-fuel.
Here, Gene Rhoden, visits with some of Paul Sirvatka's students.
Note Gene's satellite dish mounted on the back of his SUV.
He uses it to view the Weather Channel during his chases.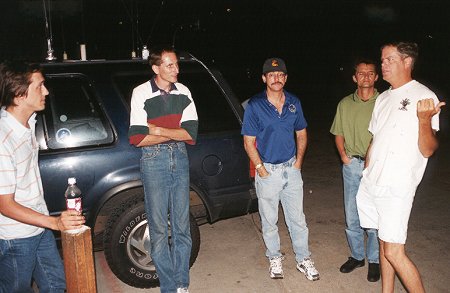 Jim Leonard, on the right, one of the most successful chasers also
showed up and described some of his recent chase experiences.
Return to: The Photo Gallery Index Page