June 5, 2006 Nebraska Vortex Intercept Team Storm Chase
Target: Grand Island and north into the southern Sandhills.
It is called "storm chasing" NOT "tornado chasing".
Tornadoes only occur on about 14% of all storm chases.
All Photos © Ken Dewey, SNRR, UNL, unless otherwise noted.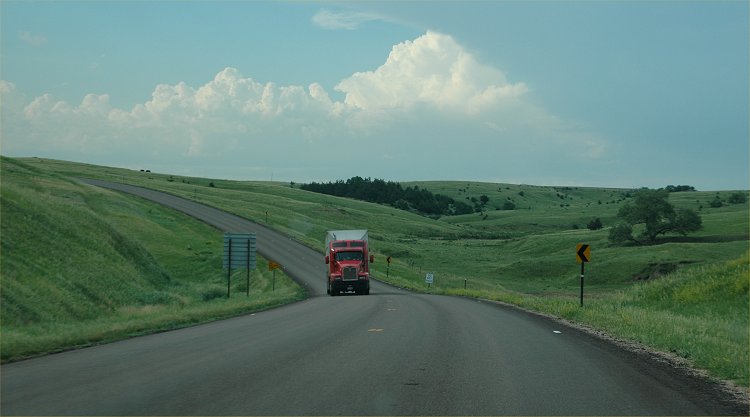 Storms form over the southern Sandhills regions of Nebraska.
There are MORE photos following the maps.

---
The following is a radar loop for the period 8 PM June 4 through 8 PM June 5.
Note the two sets of storms. The first set rolls through Nebraska early morning June 5 and the
chased storms appear at the end of the radar loop moving across the Sandhills in a disorganized narrow band.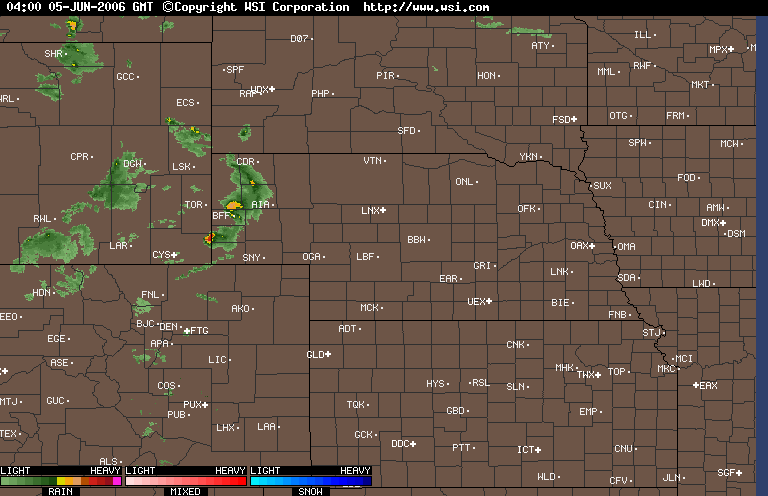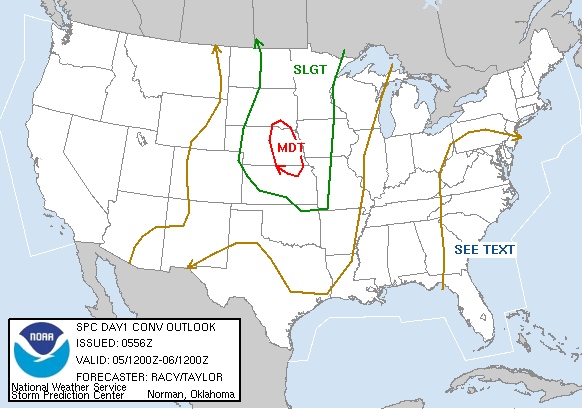 A MDT means a "Moderate Risk" was forecast for eastern Nebraska.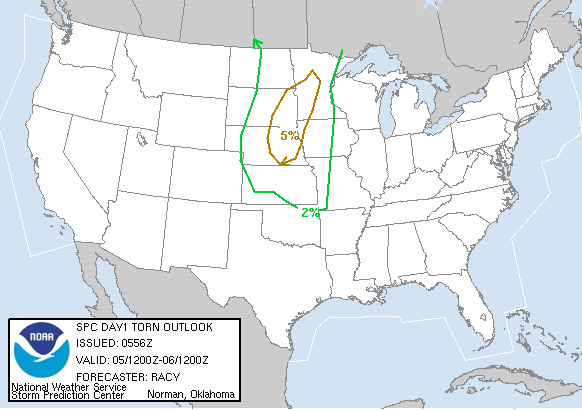 The probability of a tornado, although small was centered over eastern Nebraska and South Dakota.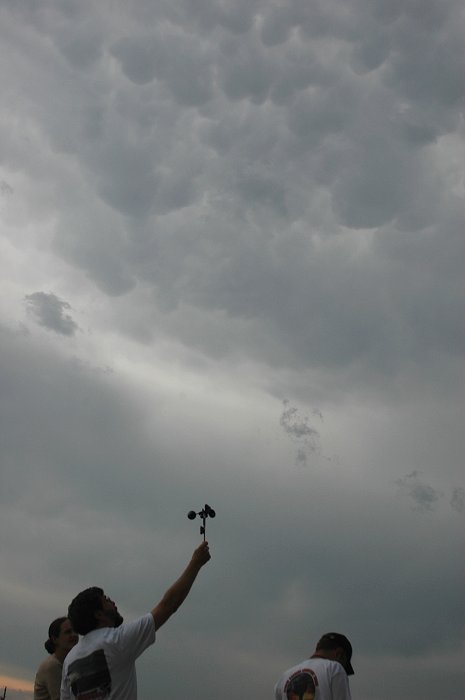 The storm intercept team takes some measurements of the air flowing into the primary supercell storm.
Note the mammatocumulus clouds forming overhead.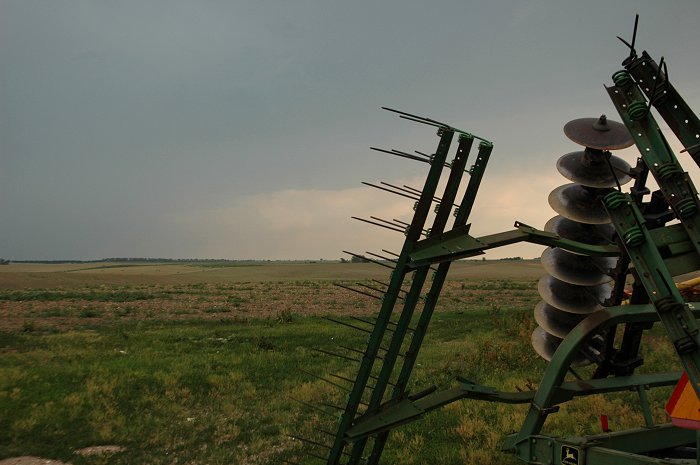 The lowering base to the left would have been the location of a tornado had one occurred.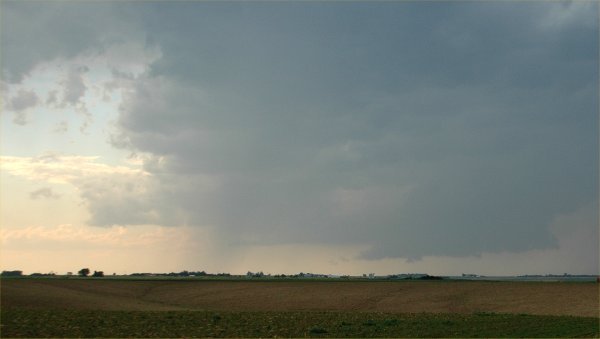 The lowering wall cloud can be seen closer here.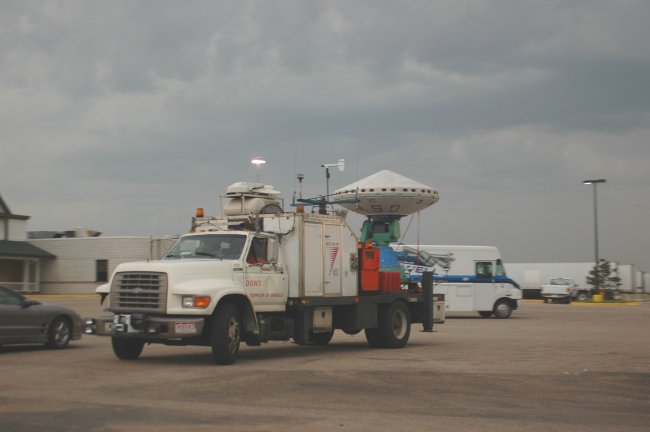 Also in the area was the Doppler on Wheels ROTATE project run by Josh Wurman.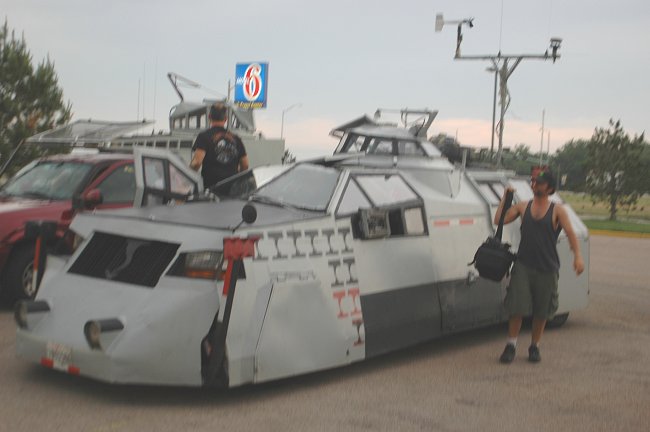 Traveling with the DOW was the TIV (tornado Intercept Vehicle) and being filmed for a storm
documentary on the Discovery Channel

The Black tornado symbols are tornadoes that have been photographed by the TIV and the
red tornado symbols indicate tornadoes that the TIV penetrated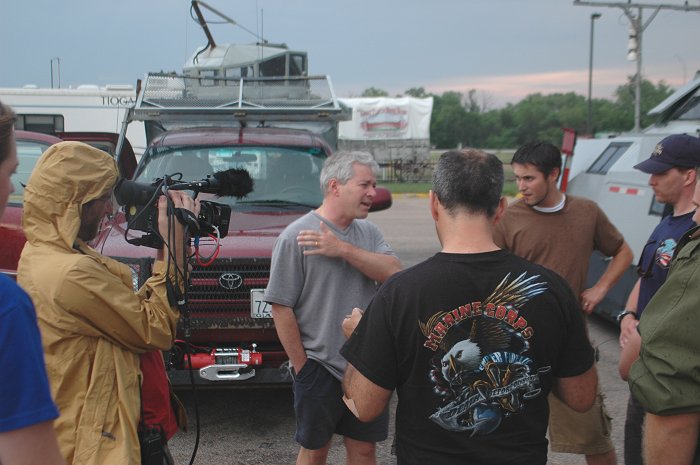 Josh Wurman during an interview for the Discovery Channel describes the disappointing day as
anticipated storms fizzled by late afternoon.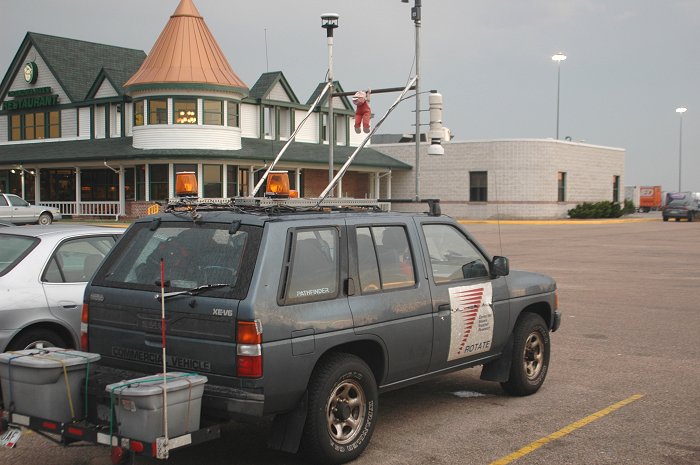 One of the support vehicles for the ROTATE project.
Radar Observations of Tornadoes And Thunderstorms Experiment 2005
LINKS: ROTATE 2005 and ROTATE 2006.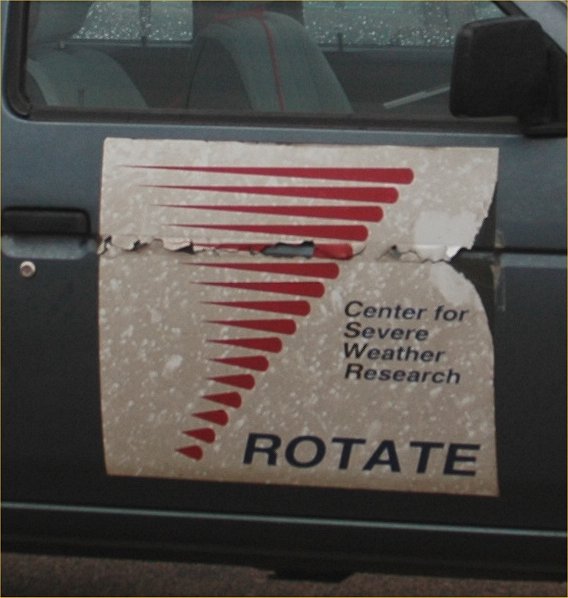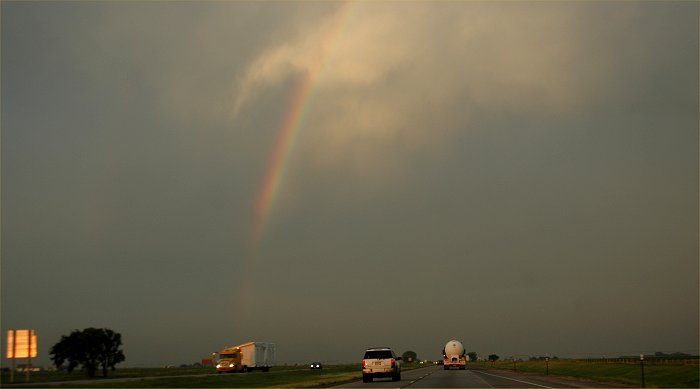 Heading back toward Lincoln, a rainbow begins to form over I-80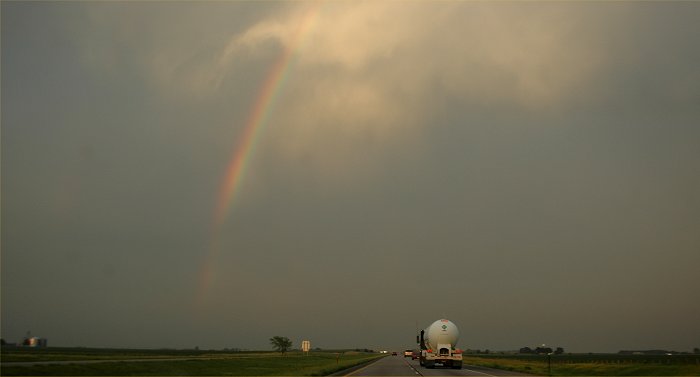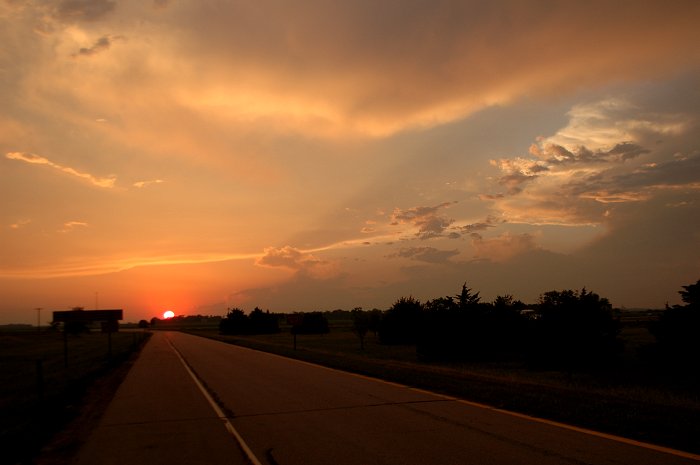 Looking back toward the west, the sun sets over an exit ramp of I-80.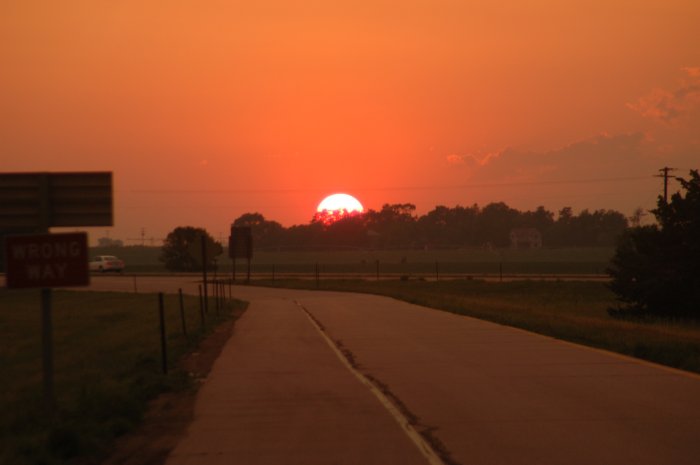 Close-up view of the setting sun.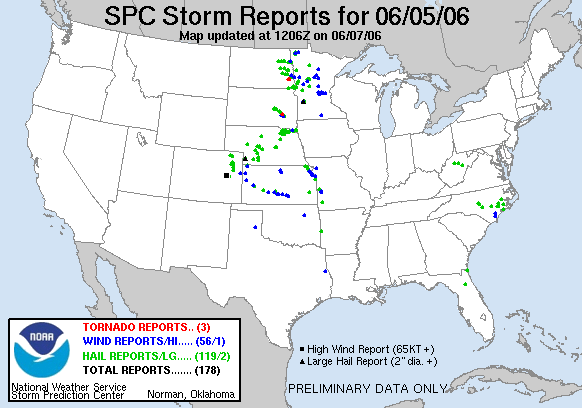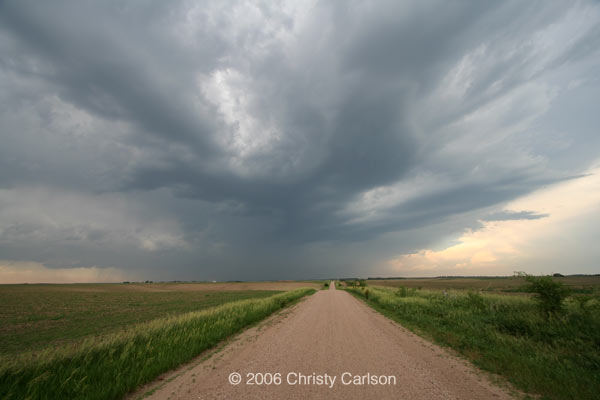 June 5, 2006.
Christy was with us on this storm chase. Check out more of Christy's photos at this link.
---
Our friend and colleague, Matt Crowther of the Weather Channel headed
west from Central Nebraska and intercepted the large supercell thunderstorm in northeast Colorado.
Several of his photos are included below and many more can be found from all of his chases at this LINK.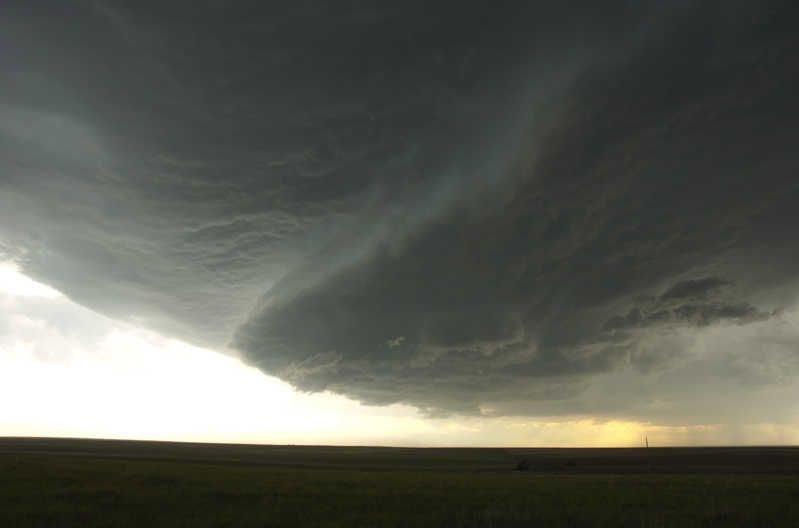 June 5, 2006 Image © Matt Crowther

June 5, 2006 Image © Matt Crowther
---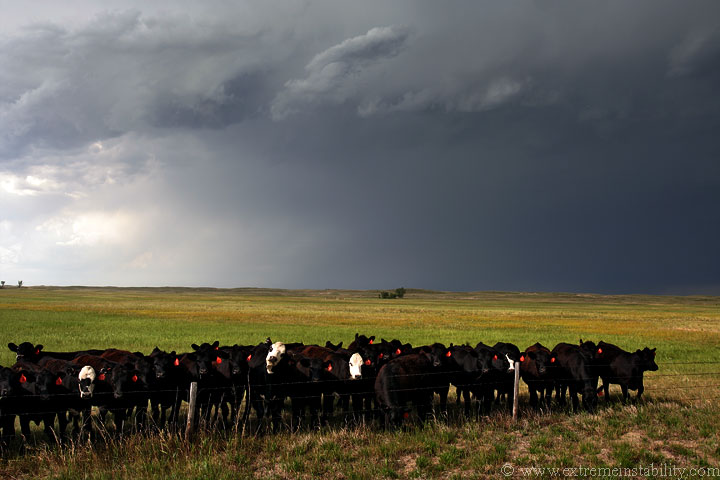 June 5, 2006 Image © Mike Hollingshead, See his photos and photos from his other chases at this LINK.

Return to: The Photo Gallery Index Page