Spectacular Mammatus Clouds over Hastings, Nebraska
These photos were taken by Jorn Olsen, he lives on Heartwell Park in Hastings, Nebraska.
e-mail - jolsen@dutton-lainson.com
His website is: http://www.jornolsen.com which you may be interested in looking at.
Three of these photos were featured on the front and back cover of the Journal of Meteorology
and circulated in 26 countries.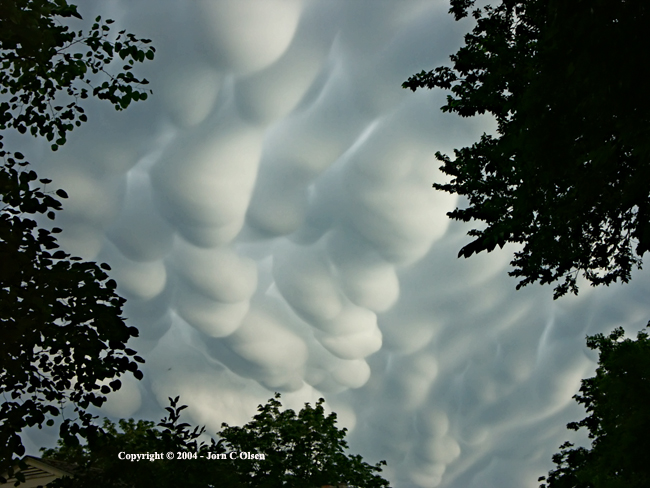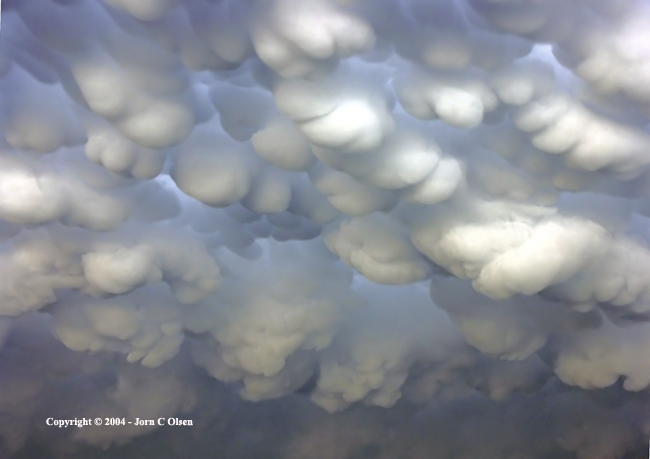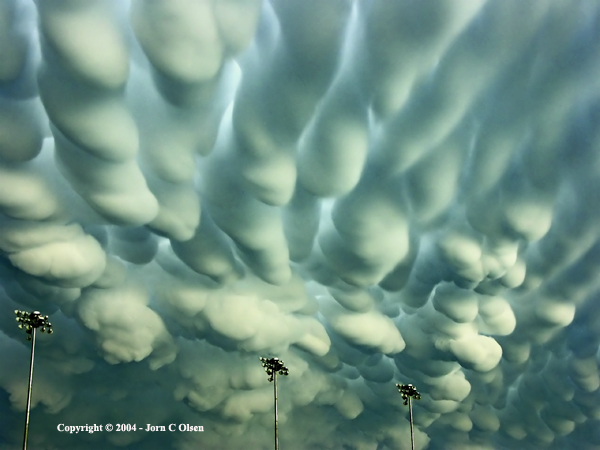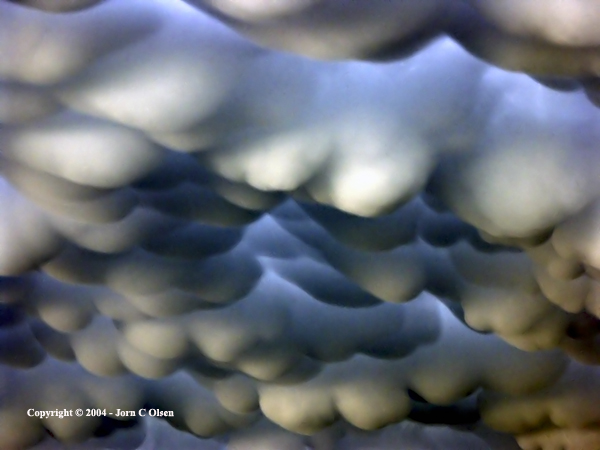 Return to: The Photo Gallery Index Page