June 10, 2004
Severe Weather in Southwest Nebraska
All Images © Ken Dewey, School of Natural Resources, UNL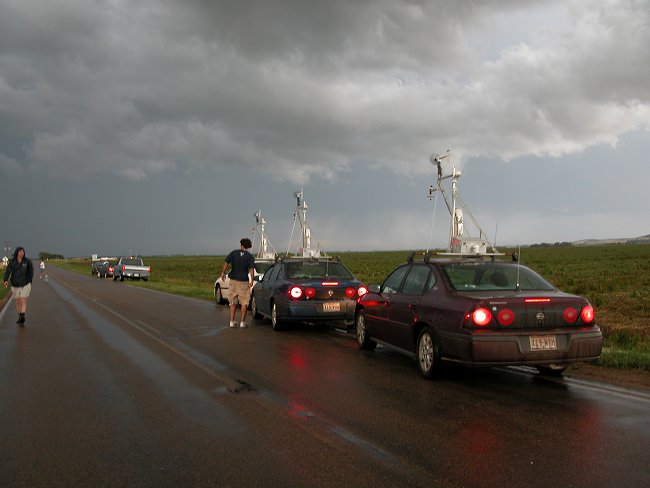 Texas Tech University storm research vehicles monitor a thunderstorm just south of Brady Nebraska.
A tornado warning had been issued on this storm based on a radar indicated tornado circulation.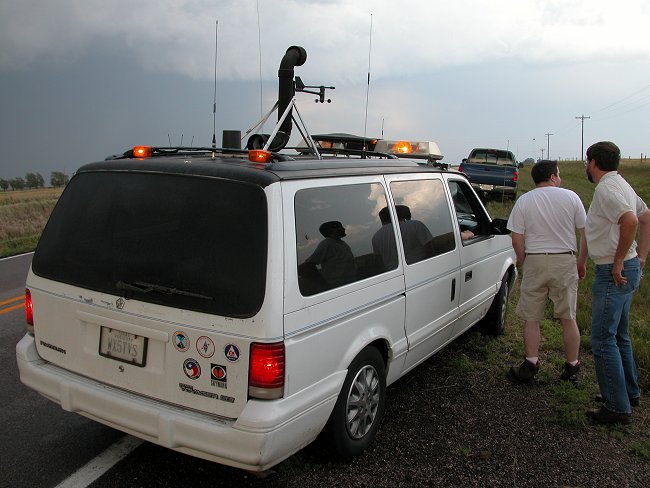 One of many out of state storm chase vehicles observed in Nebraska on June 10. 2004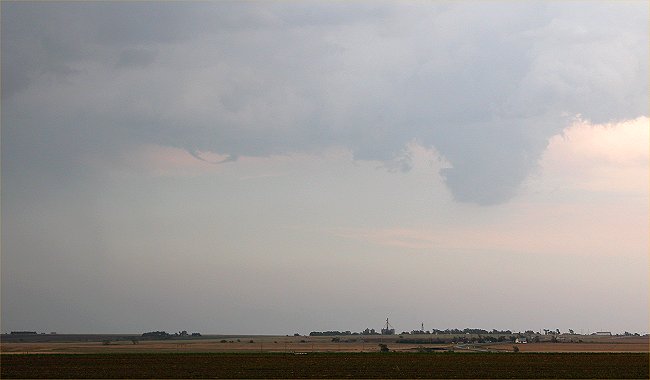 It tried very very hard to make a tornado, but after several attempts, the thunderstorm became
primarily a producer of heavy rain and quarter size hail.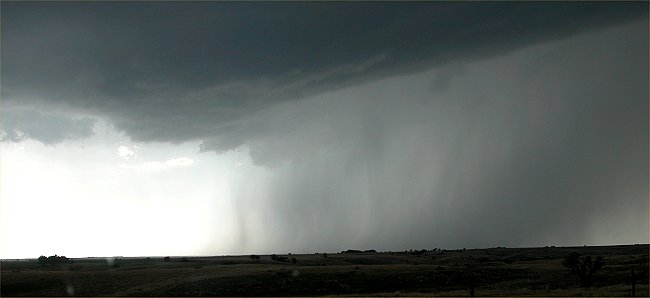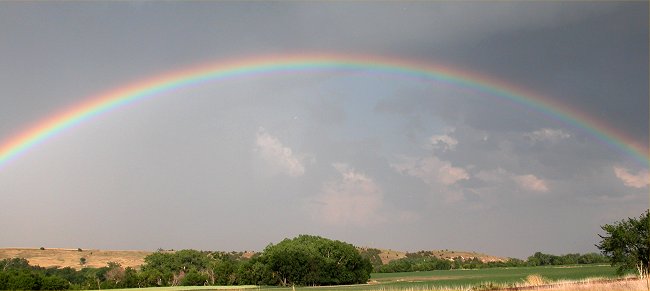 A vivid rainbow arches across the sky touching the horizon off to the left and off to the right,
in Frontier County.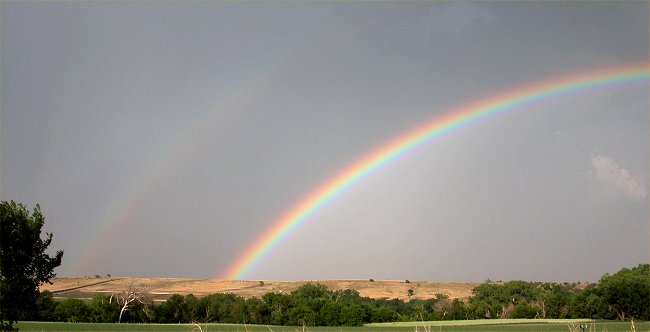 A very faint second rainbow is visible off to the left.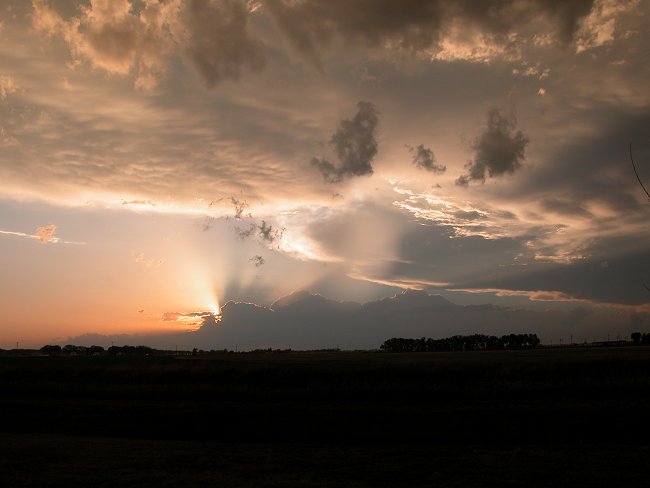 Sunset with interesting clouds near Cozad, Nebraska
Return to: The Photo Gallery Index Page