McCook, NE Supercell June 26, 1999
Photos © 1999 Greg Grimshaw & Jon Garner
UNL Undergraduate Meteorology major, Jon Garner,
took the following photographs on a tornado chase in southwest Nebraska
on Saturday, June 26, 1999.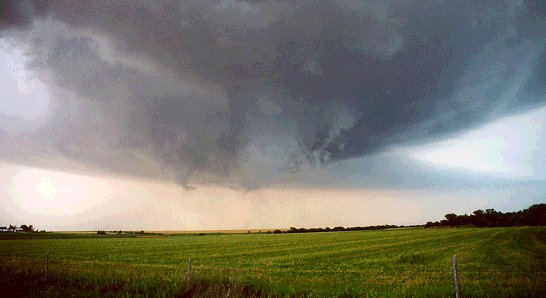 Circulation has begun in the lowering wall cloud of this supercell located
near Mc Cook, NE.
---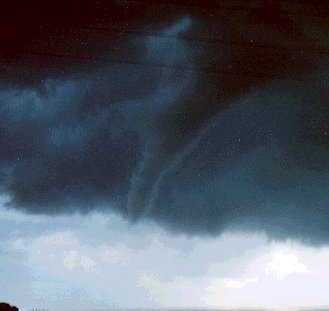 A funnel formed and began to lower to the ground. Although condensation had not yet filled the funnel cloud, circulating debris could be seen beneath the funnel at the ground.
---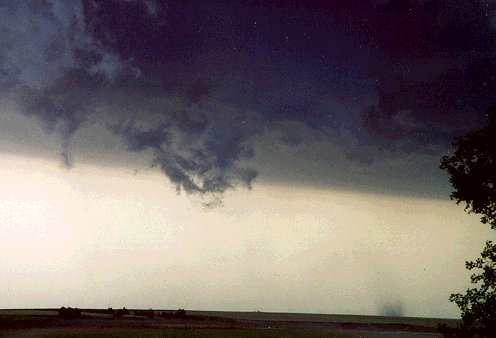 Looking off to the right at the ground, a debris cloud of dust can be seen. Repeated rainfall had occurred in this region for several weeks limiting the amount of dust being picked up by the tornado.
Return to: The Photo Gallery Index Page