January 25-26, 2004 Snowstorm hits Eastern Nebraska
January 27, 2004: ©K. Dewey, School of Natural Resoruces, UNL.
The city of Lincoln lies buried under a foot of new snow. Click on the photo gallery links below to
see the aftermath photos and photos taken during the storm.
MAP with snowfall totals and, NWS News Story and listing of Storm Totals
ALSO click below for other recent storm reports and photos
Feb. 4-6, 2004 Storm Report
February 1-2, 2004, 2004 Snow Storm (includes photos)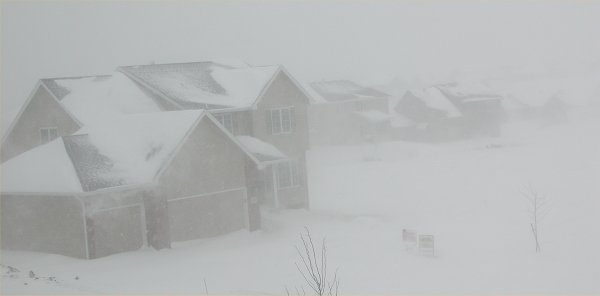 January 26, 2004: ©K. Dewey, School of Natural Resources, UNL.
Major Snowstorm hits Lincoln and eastern Nebraska.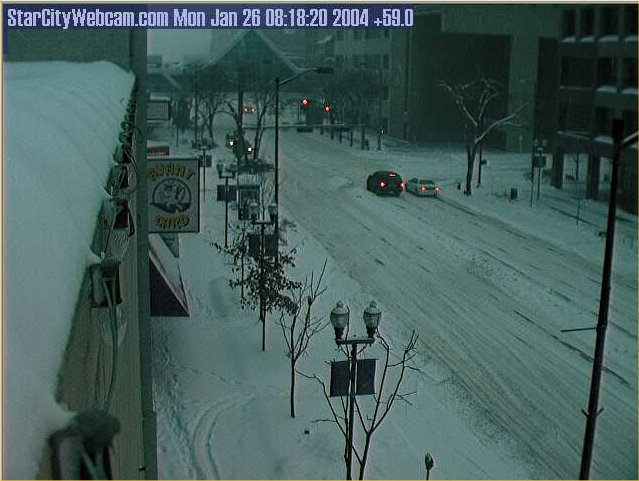 8:18 AM and rush hour had very light traffic in downtown Lincoln.
Return to: The Photo Gallery Index Page