January 22, 2003
A light Nuisance Snowfall across Nebraska
All Images © Ken Dewey, School of Natural Resources, UNL
This date, January 22, is also the day of the year LEAST likely
to be warm with a 116 year record of never being above 59 F on this date.
Despite the fact that it was a light snowfall with only 0.08 inches of liquid water in the snowfall, morning traffic was at a near standstill (here seen looking west on Normal Blvd. as it comes down from Holmes Lake dam.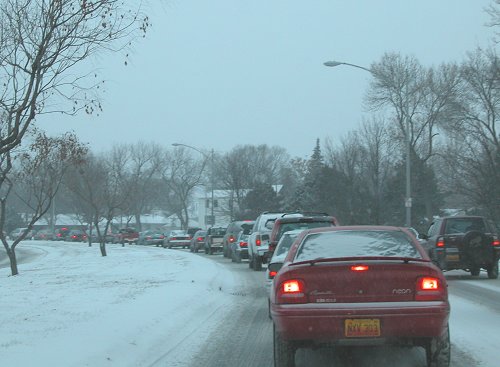 Traffic on Capital Parkway was backed up for several miles.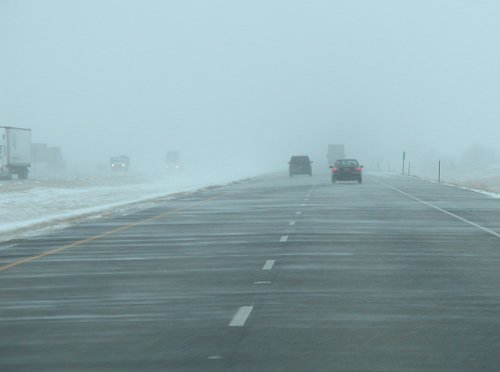 The snow had such a low moisture content that is was easily picked up by the wind casuing near white out conditions on Interstate 80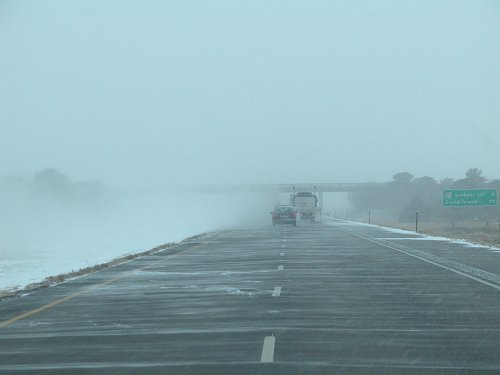 There is actually another truck just to the left of the truck up ahead. It is almost completely obscured due to the blowing snow. Light snow was still contiuing to fall at this time (9 AM).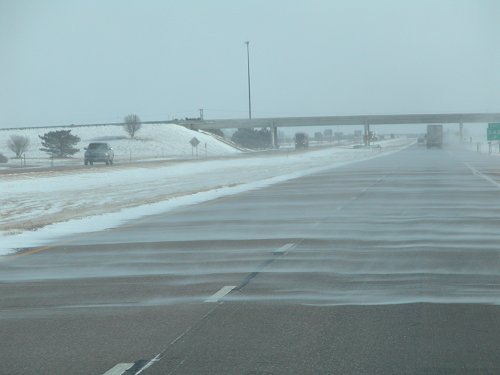 By early afternoon, the snow had stopped falling, the sky was clearing off, and with temperatures just slightly above zero F, strong winds continued to blow snow across Interstate 80 in Central Nebraska.
Return to: The Photo Gallery Index Page