Hawaii Scenes: Black Sand Beaches; Messages along the highway;
All Photos © K. Dewey, SNR, UNL.
Main Photo Index for the Hawaii trip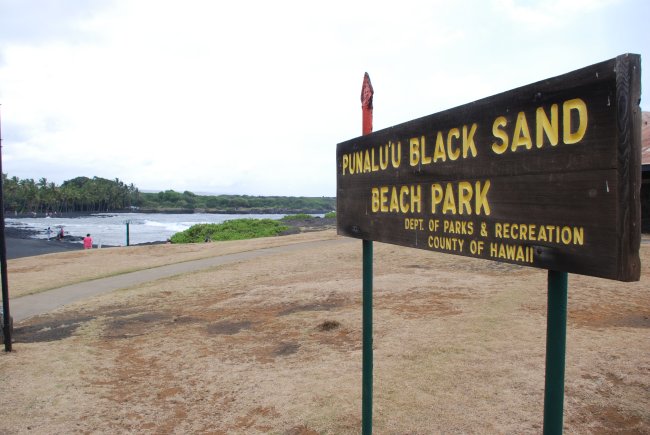 The Punalu'u black sand beach along the south shore of Hawaii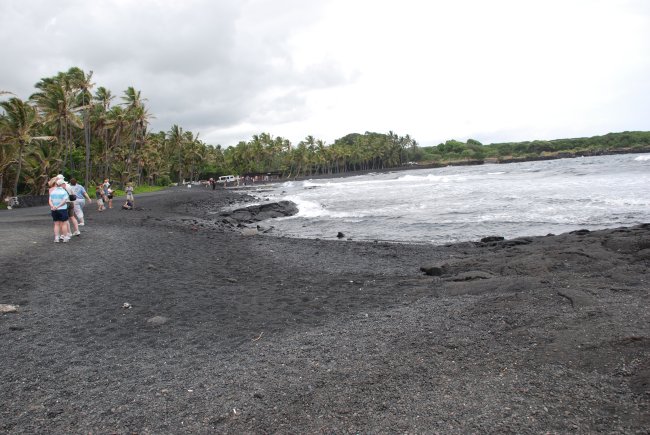 The Punalu'u black sand beach. The sand is from the lava being broken apart by ocean waves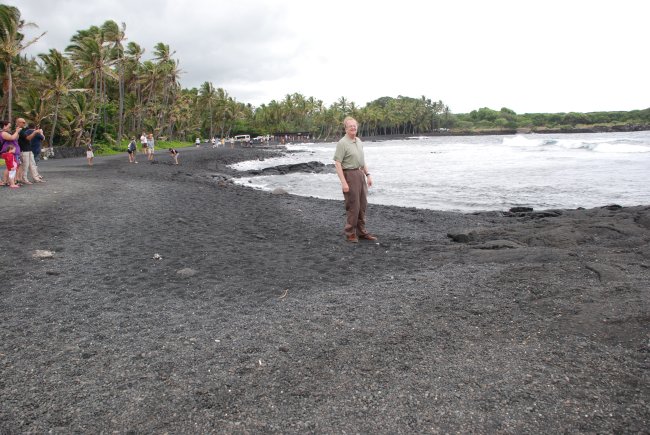 There are very few beaches in Hawaii (The Big Island) since it is a young island

This is the black sand beach at the Kalapana Gardens lava flow, SE coast of Hawaii.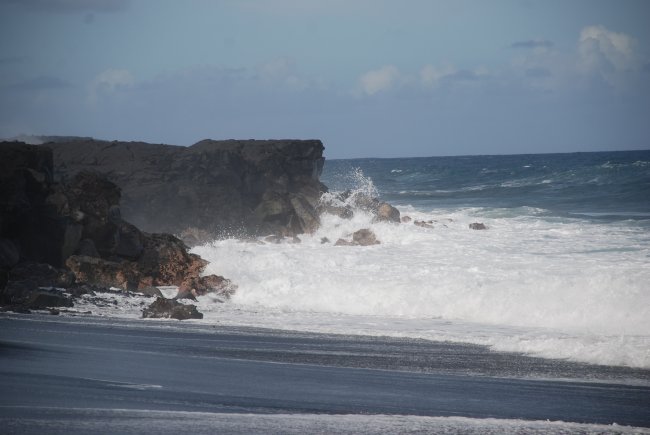 The lava cliffs are being broken apart and the waves pulverize the lava into small black sand grains

The sand was identical to other sand on mainland beaches with the exception that it is black in color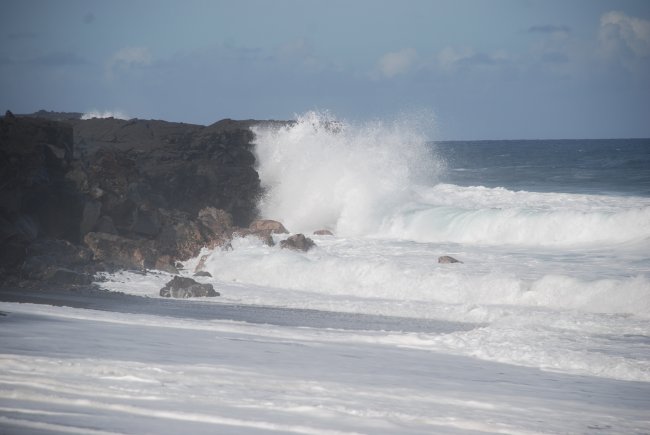 The waves were pounding the shore and creating a new beach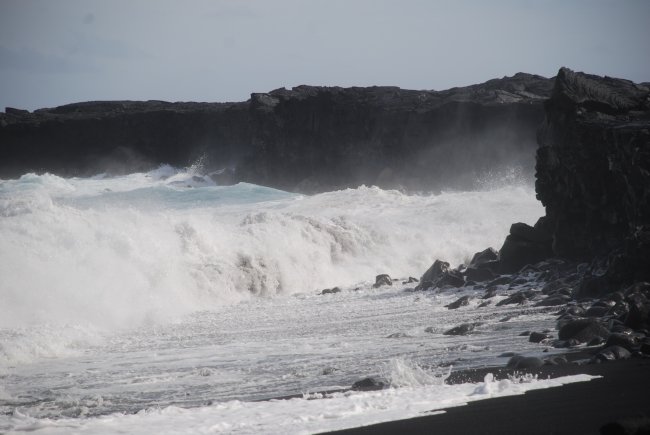 More high surf pounding the lava cliffs.
The Queen Kaahumanu Highway, runs north some 33 miles from Kailua-Kona, a bustling resort and commercial town, to the port of Kawaihae. Along the highway, the landscape is forbiddingly bleak—mostly vast fields of black lava decorated with "graffiti" messages spelled out in white coral chunks.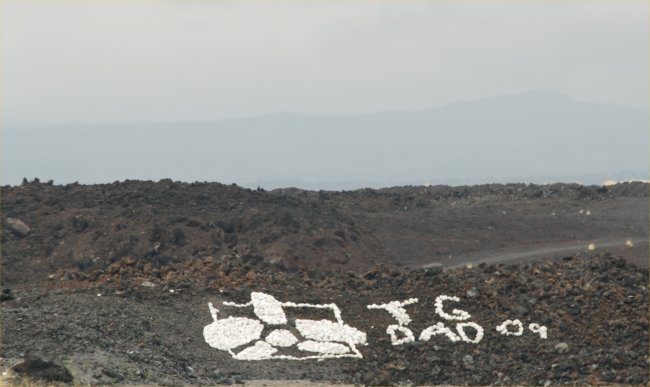 One of the interesting scenes in Hawaii consists of messages spelled out along the highway north of Kona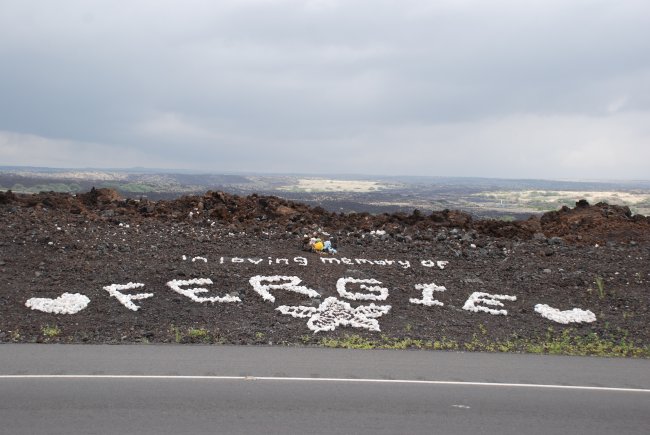 Some of the messages are in memory of individuals.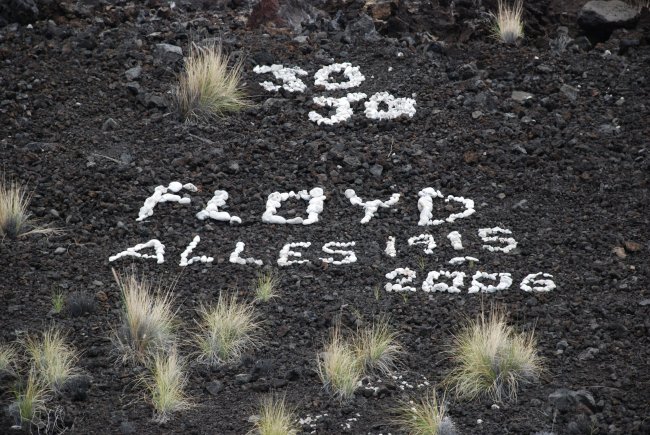 Another message on the side of the road honoring an individual.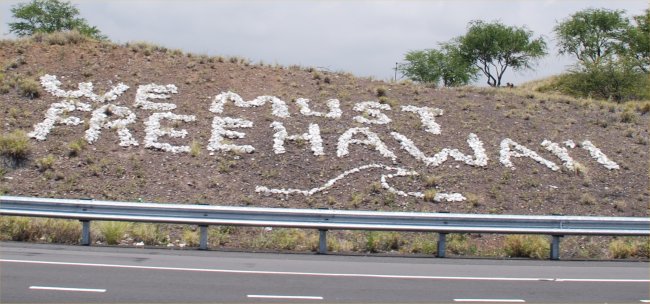 Some of the messages are political.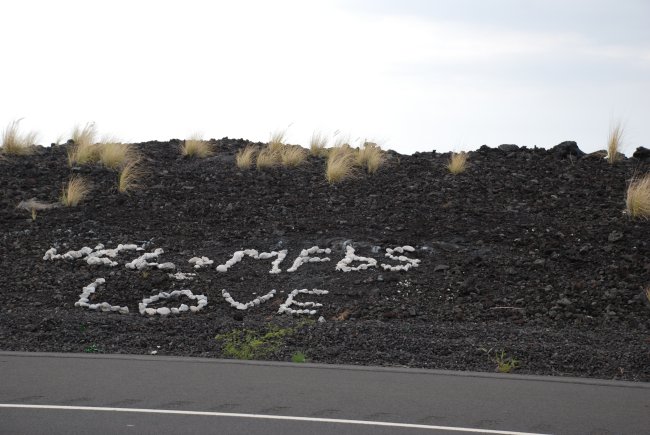 The messages are spelled out using white rocks on the black lava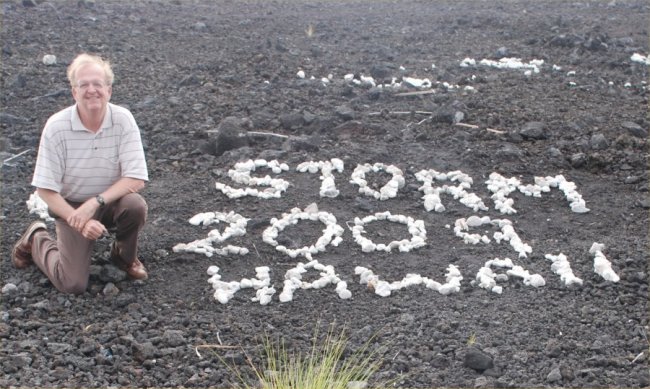 After seeing so many messages, I decided to spell out one myself.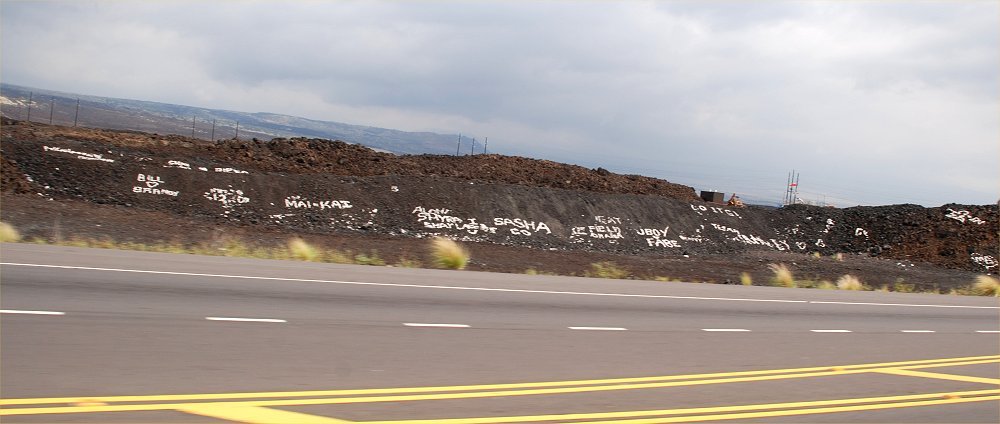 There are literally hundreds of messages along this 30 mile stretch of highway


The messages are a mixture of fun and sad messages. Note to the left "Life is Good" and "R.I.P."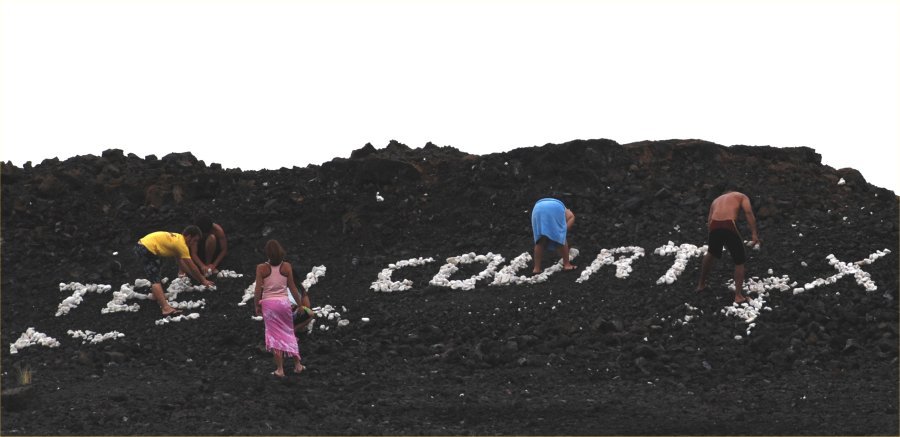 This is a group of local teens spelling out a message