Hastings, Nebraska
Declared A Disaster Area - May 11, 2005 Storm
Heavy rain closed roads throughout the town.
Hail broke out windows throughout town.
Hail filled underpasses in the center of town.
Radar estimated 8 to 12 inches of precipitation.
Precipitation map at the bottom.
Scroll down to the bottom for a listing of all the flood and damage reports.
All Images © Ken Dewey, School of Natural Resources, UNL.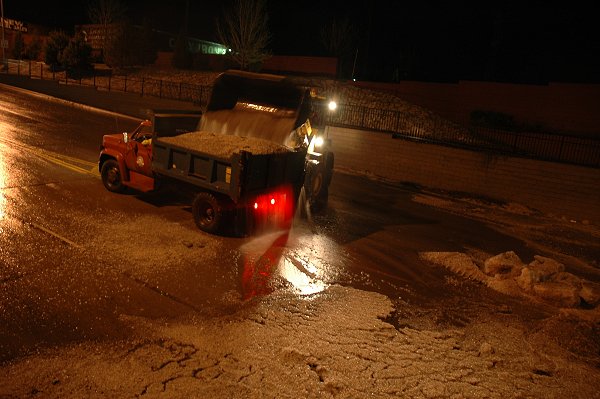 Looking like Winter, a front end loader removes hail from the main street of Hastings, Nebraska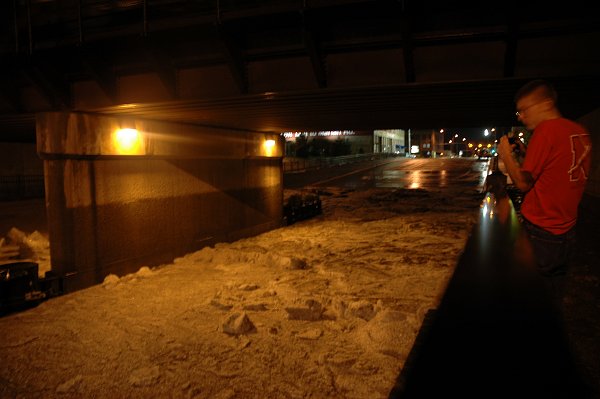 UNL Meteorology student Tom Wittman photographs the underpass which has several feet of hail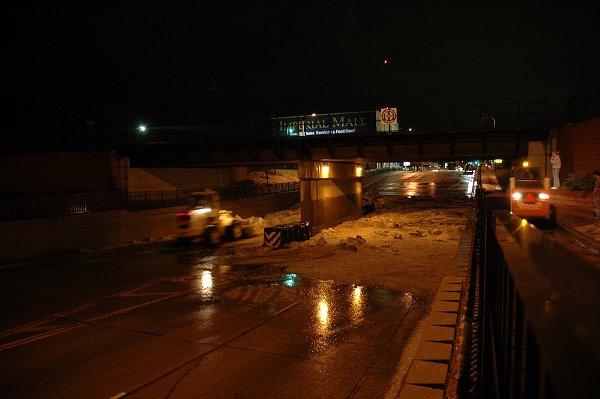 UNL meteorology students on the right watch as the city of Hastings removes hail from this clogged underpass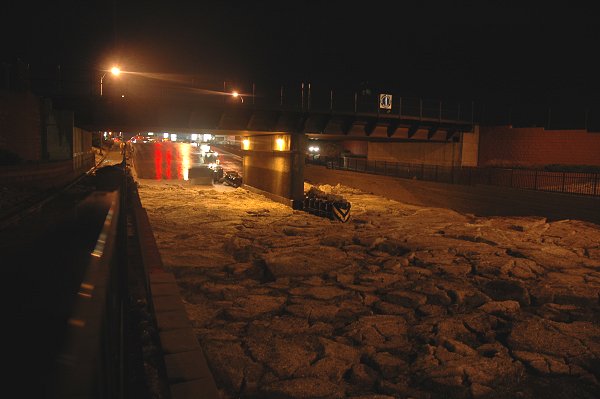 Looking like mini icebergs, hail clogs this underpass in Hastings.
The city center was closed due to broken glass from the store windows.

A UNL meteorology student checks out the hail size in this drift of hail in Hastings, NE

Leaves were stripped off of the trees in Hastings and many cars were badly dented from the hail.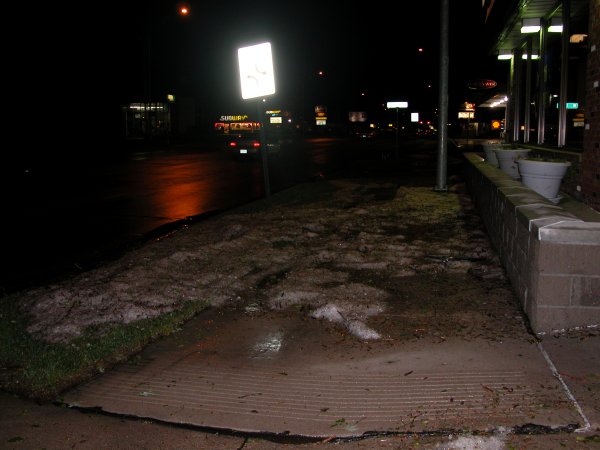 Two hours after the storm and hail still was piled up looking like snow.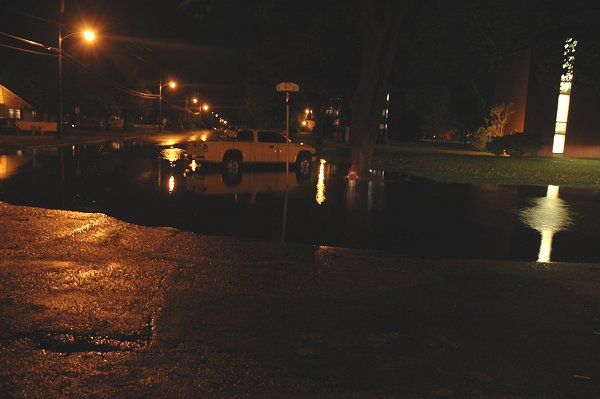 Flooded streets like this were common throughout the area.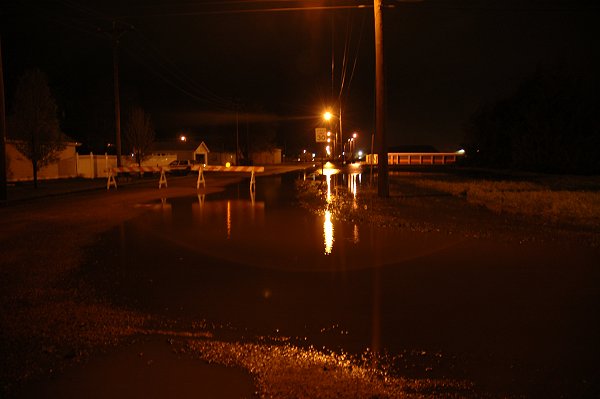 ---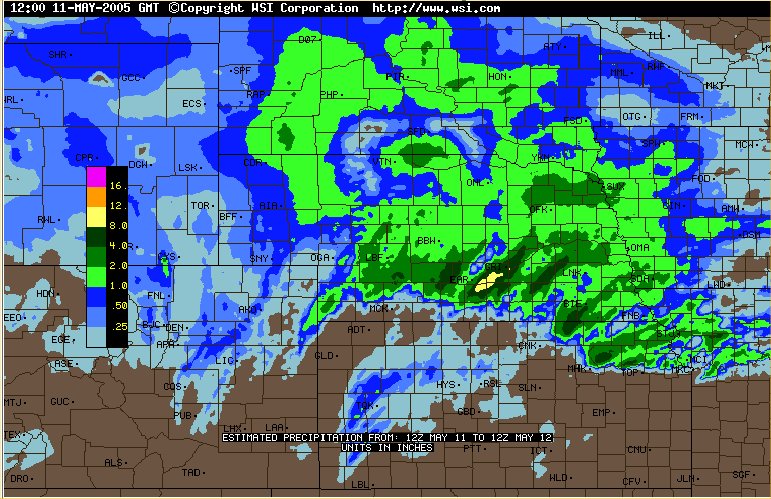 ---
Computer Screen Capture of the Baron Threat Net display of the radar images at the height of the storms May 11, 2005.
Grand Island and Hastings are toward the right edge of the image.