February 17-18, 2000 Snowstorm
Lincoln, Nebraska
All Images © Ken Dewey, School of Natural Resources, UNL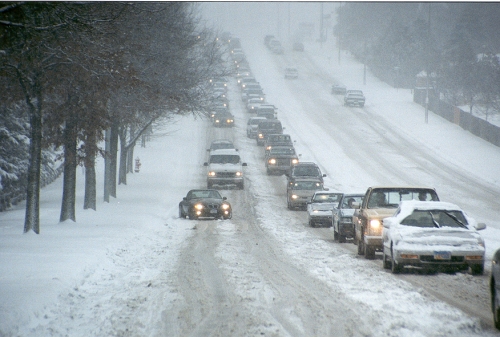 South 70th Street near South Street.
Northbound traffic crawls up a small hill.

Snow plows were finally pressed into service during a winter lacking much snowfall.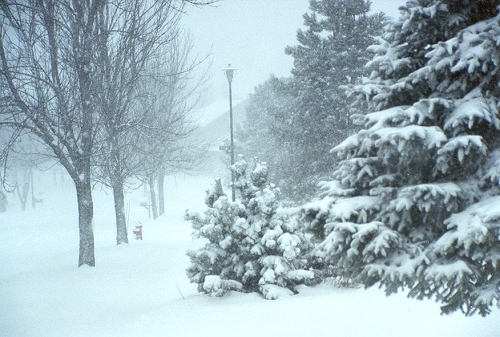 The heaviest snow was falling at 7:30 AM throughout the Lincoln area.
Visibility was reduced to less than a 1/2 mile as the snow piled up to 5-7 inches
deep across the city.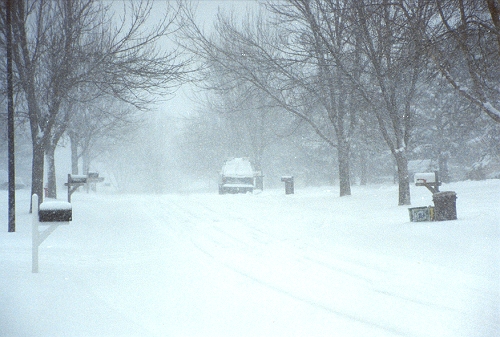 Residential streets were snow covered but passable. Here the snow
falls heavily just after dawn.
Although the snowfall was a welcome sight for many,
it also meant using shovels and snow blowers for the first time this year.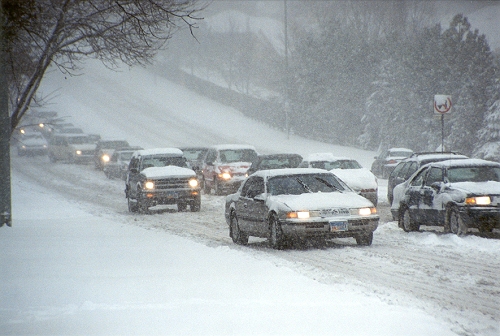 As the snow fell during the morning rush hour, it was anything but "rush" traffic. Vehicles crawled throughout the city, however there were relatively few accidents according to the Lincoln police Department.
---
February 19, 2000. Lincoln, Nebraska "After the storm"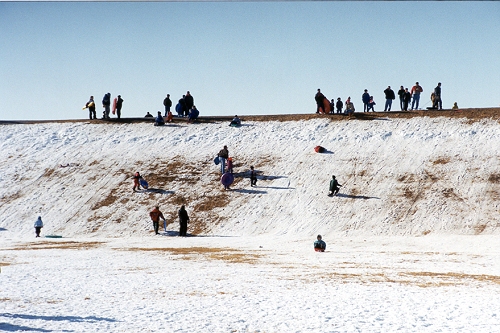 With the snow melting rapidly, Holmes Lake was the place to be for sledding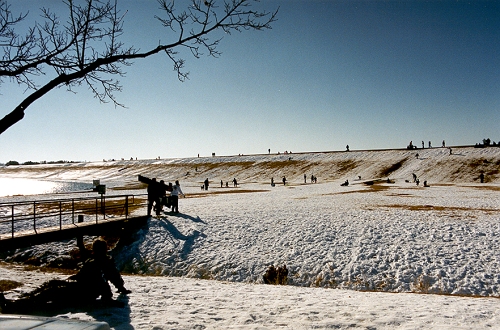 And a giant Snow Man had but a few hours to live.

Return to: The Photo Gallery Index Page