CPSWS 2006 -Photo Gallery -
Indoor Exhibits 3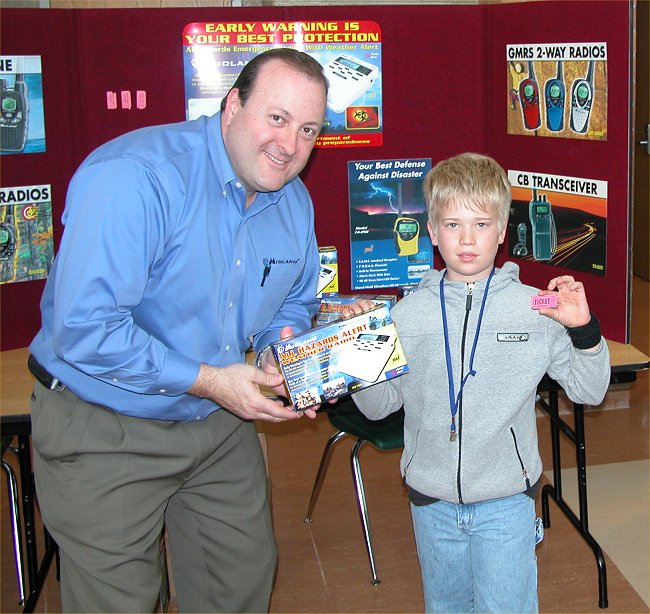 Bruce Thomas, national spokesperson for Midland Radio awards a door prize to a
participant at the CPSWS 2006.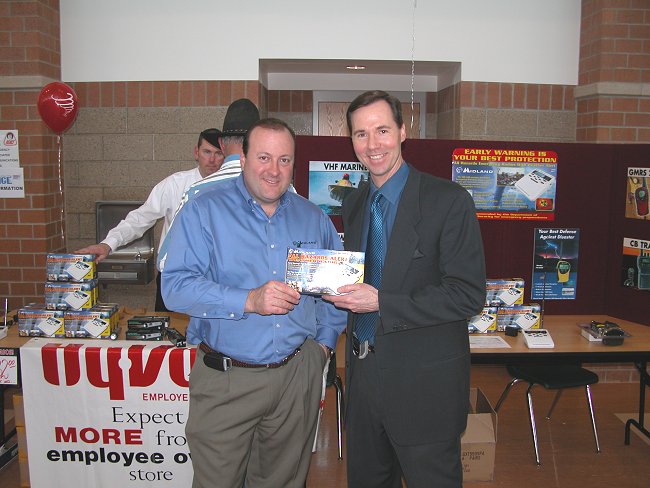 Bruce Thomas, national spokesperson for Midland Radio greets Bill Randby,
KETV Omaha weathercaster at the Midland Radio exhibit.

This young lady can sleep well tonight knowing that her parents
are taking home a weather radio for her family safety.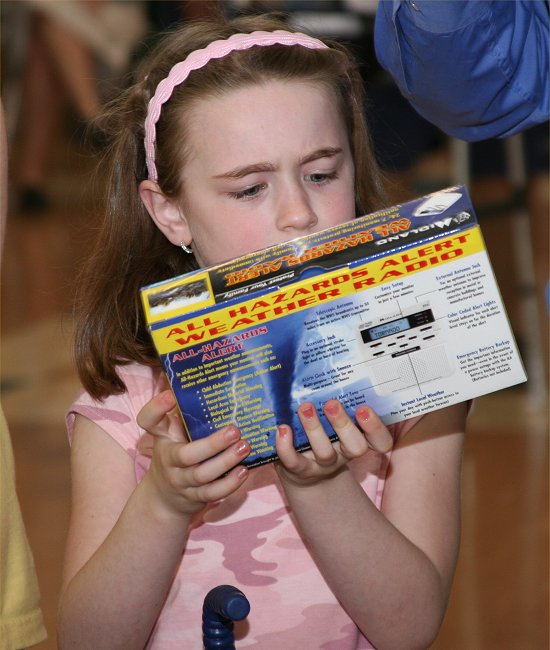 Weather safety should be a topic for all ages. This young lady examines her
all hazards weather radio.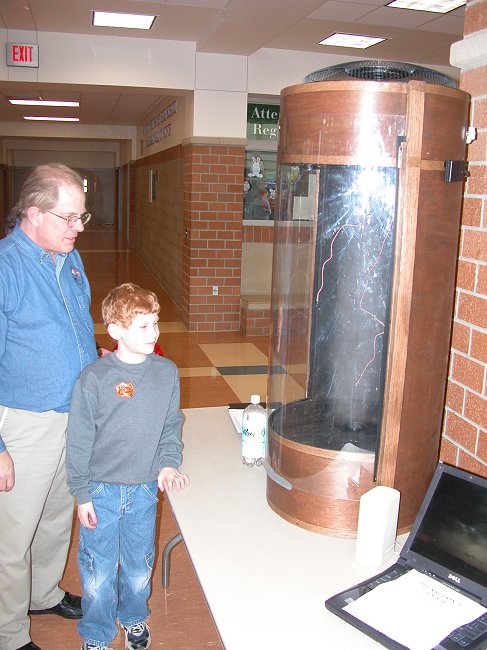 A tornado generator on display at the symposium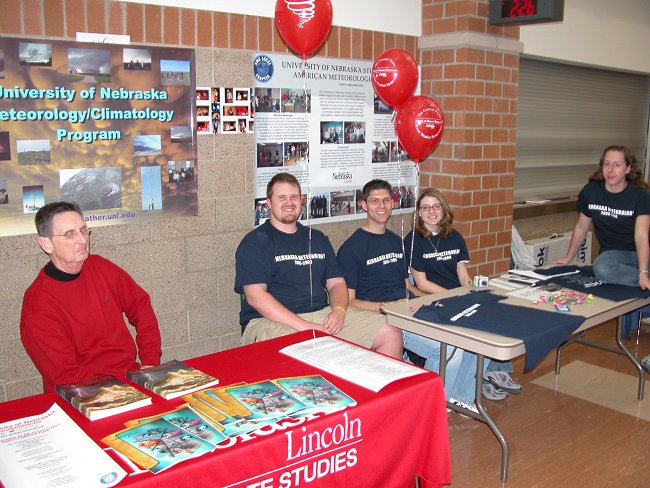 The Geosciences undergraduate advisor for the UNL undergraduate meteorology program,
Dr. Merlin Lawson is on the left and the UNL Meteorology Club is on the right.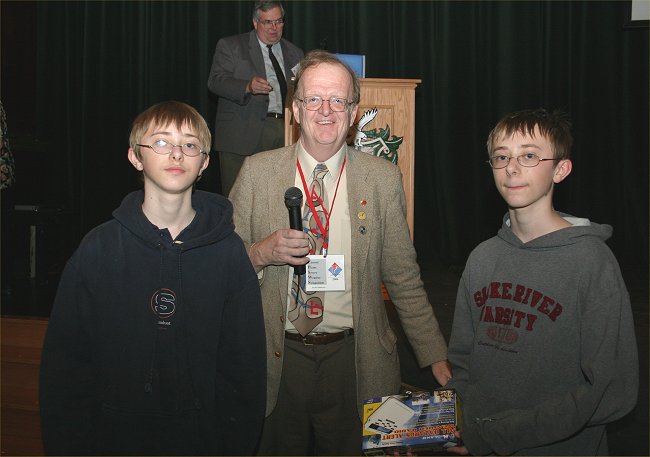 Dr. Ken Dewey awarding a Midland Radio door prize to twins from Hallam Nebraska.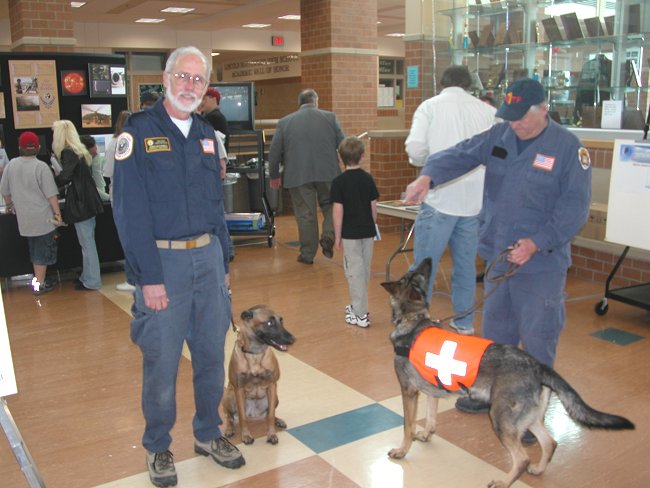 The Lincoln Urban Search and Rescue dog team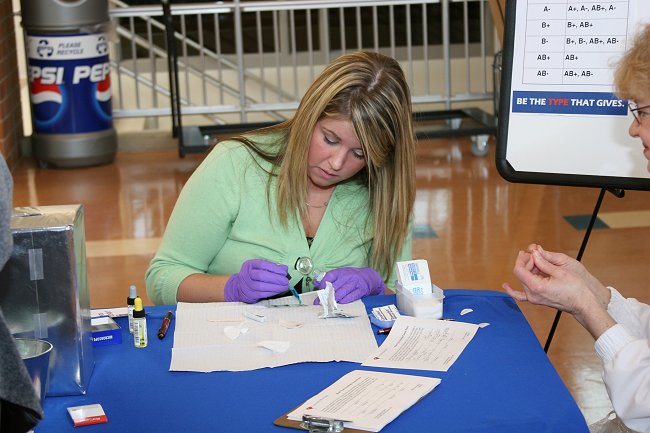 Community Blood Bank exhibit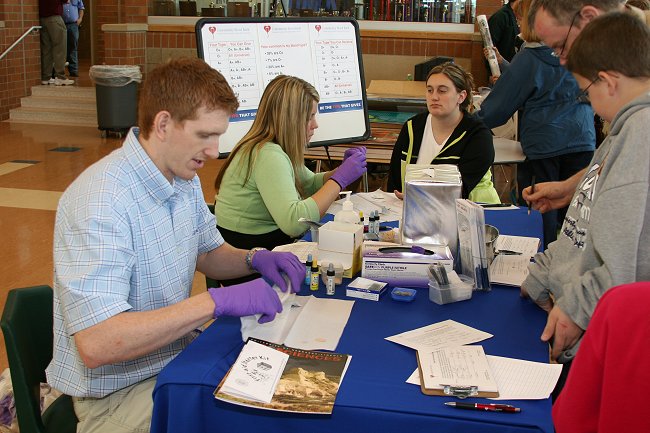 Community Blood Bank exhibit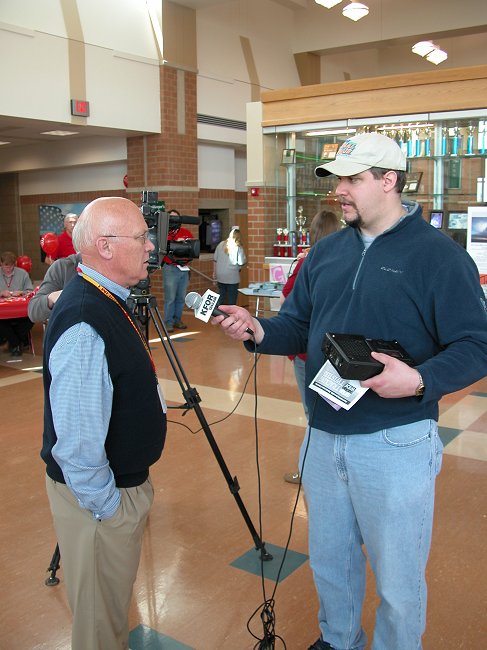 Lancaster County Emergency management director, Doug Ahlberg,
being interviewed by KFOR radio in the exhibit hall.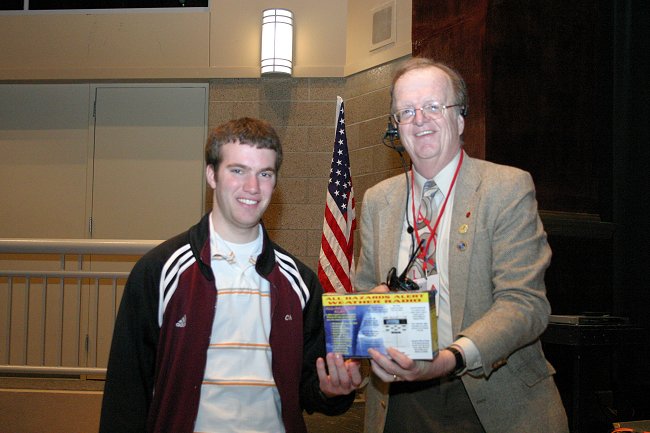 Another Door prize winner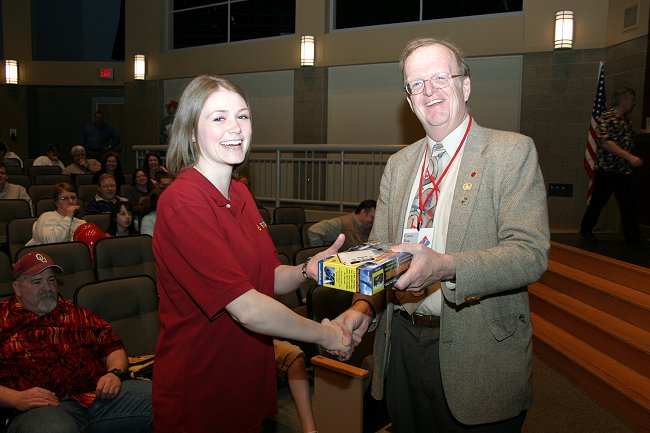 Another Door prize winner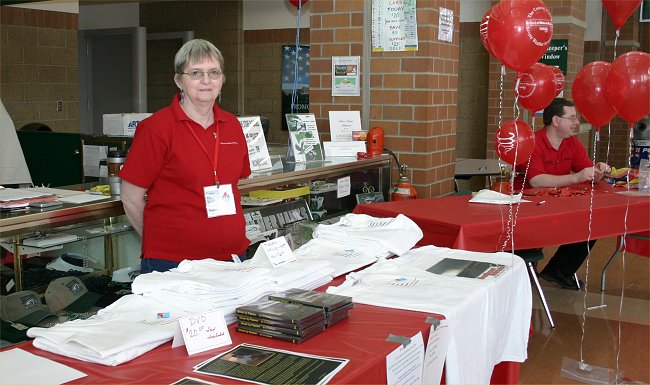 The SNR Weather Store with staff member Elaine selling the symposium tee shirts and
various weather DVD's.

Kerry Eagan, Chief Administrative Officer, Lancaster County, Ken Dewey, CPSWS 2006
organizer, and Doug Ahlberg, director Lancaster County Emergency Management.
Ken and Doug are holding a City of Lincoln Proclamation and
a Lancaster County Resolution for CPSWS 2006.
RETURN to CPSWS 2006 Photo Gallery