August 21, 2007 South Dakota Hail Photographs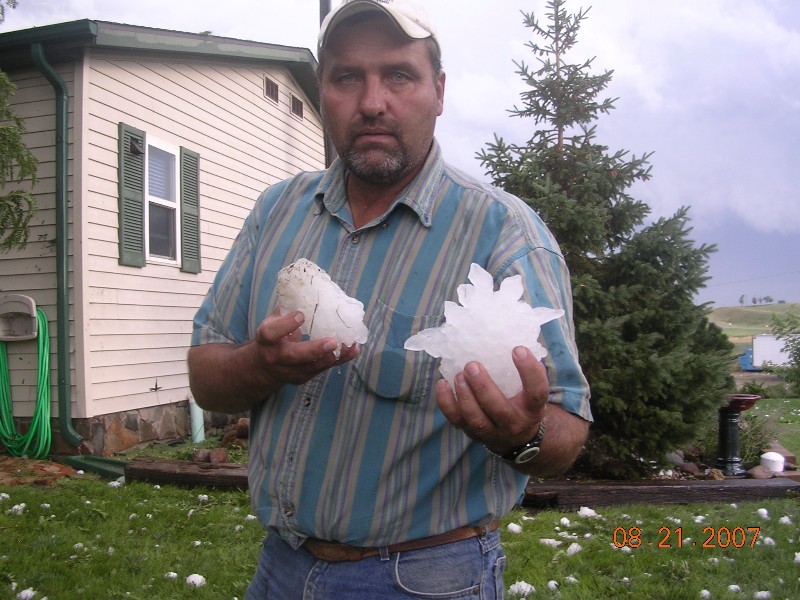 Photo by Megan Cimpl
Location: Dante, SD, Date: August 21, 2007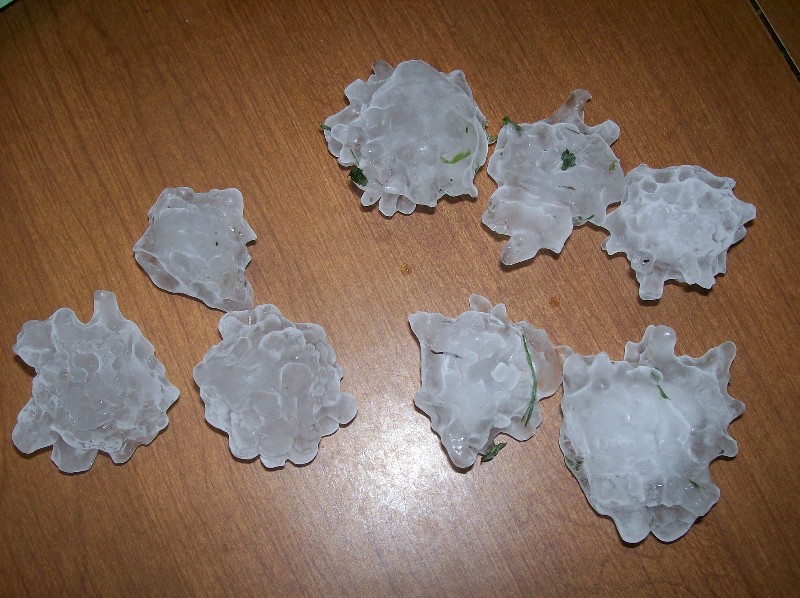 Photo by Becky Kokesh
Location: 3.5 miles SW of Wagner, SD, Date: August 21, 2007

Photo by Travis and Jackie Beeson
Location: Dante, SD, Date: August 21, 2007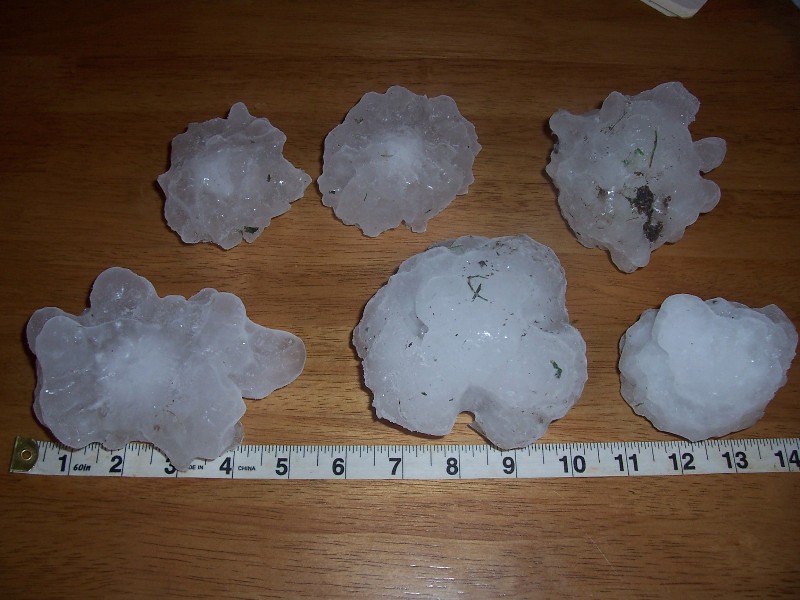 Photo by Travis and Jackie Beeson
Location: Dante, SD, Date: August 21, 2007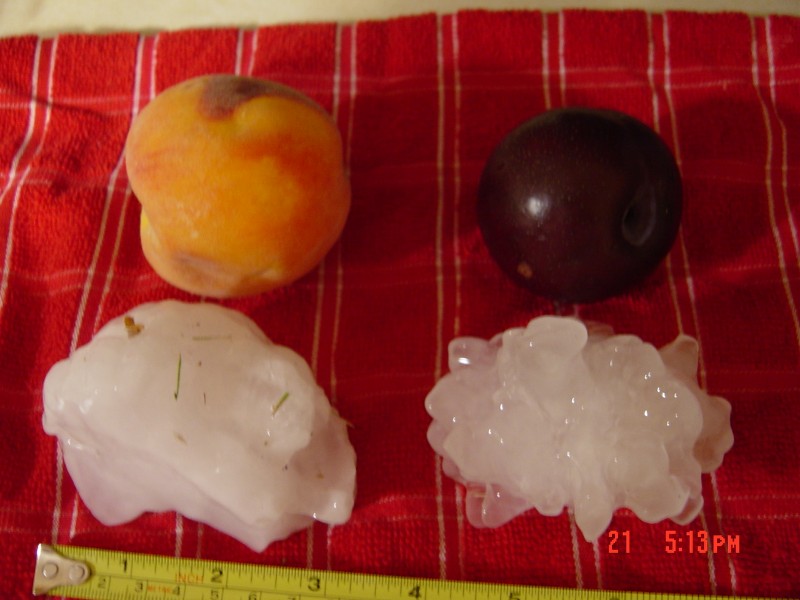 Photo by Lisa Einrem, Location Avon Sd
Date: August 21, 2007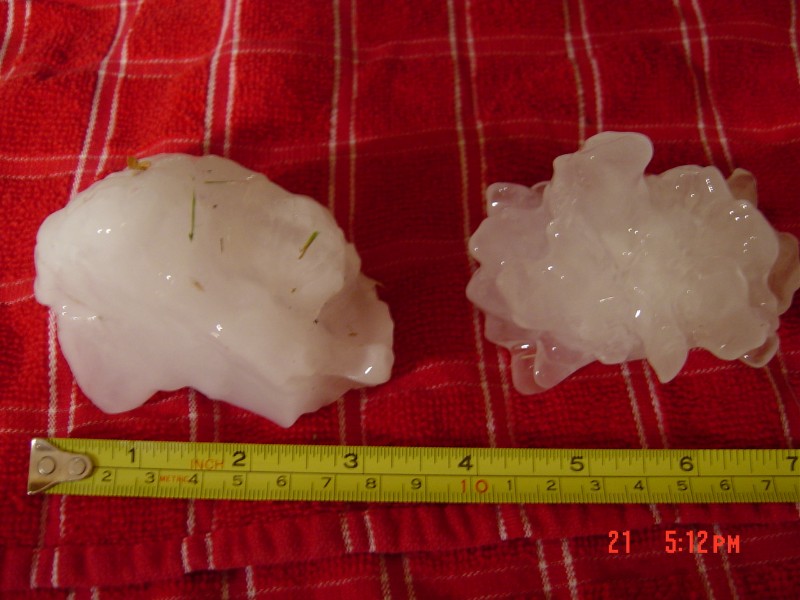 Photo by Lisa Einrem, Location Avon Sd
Date: August 21, 2007

---
From the NWS Sioux Falls, SD
"While unusually large and very damaging, the Dante hail surveyed on Wednesday did not set a national or state record.
However, later on Wednesday, we received further reports of larger hail than what had already been reviewed.
An additional survey was conducted by WFO Sioux Falls WCM Todd Heitkamp on Thursday, August 23.
A hailstone measuring approximately 7.00 inches in diameter, with a circumference of 18.00 inches
and a weight of 1.0 pound was documented in Dante on Thursday.
The NWS will be working with the South Dakota State Climatologist to confirm this hailstone as a new state record.
The current South Dakota hailstone record is 6.00 inches in Custer County on June 22 1968. Records for hail in South Dakota date back to 1950.
The current national hailstone on record occurred at Aurora, Nebraska, on June 22, 2003.
Similar to the Dante hailstone...it measured 7 inches across, but the 2003 Aurora hailstone had a larger
circumference of 18.75 inches, compared to the Dante hailstone circumference of 18.00 inches."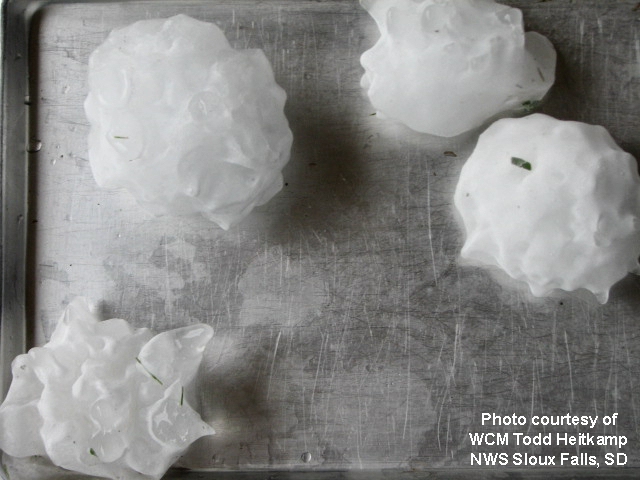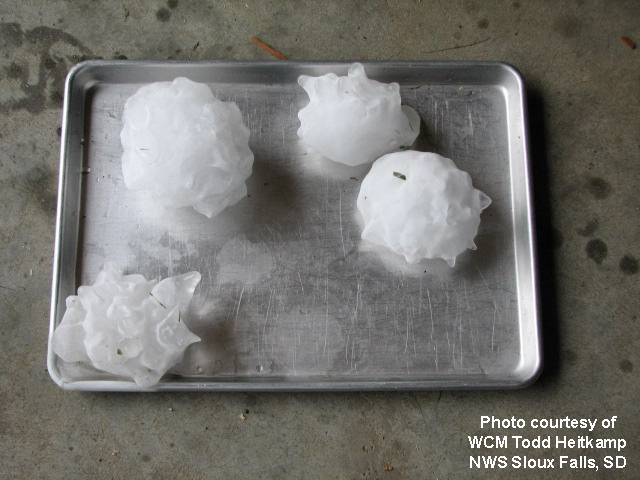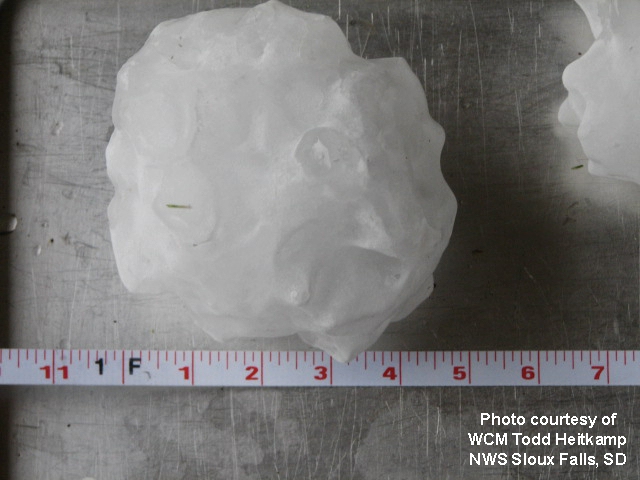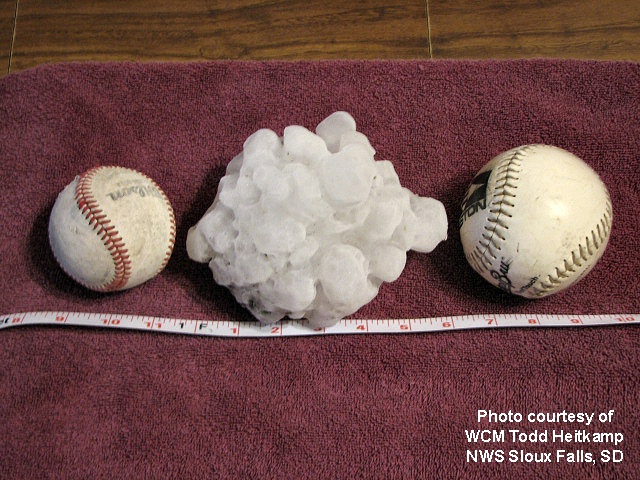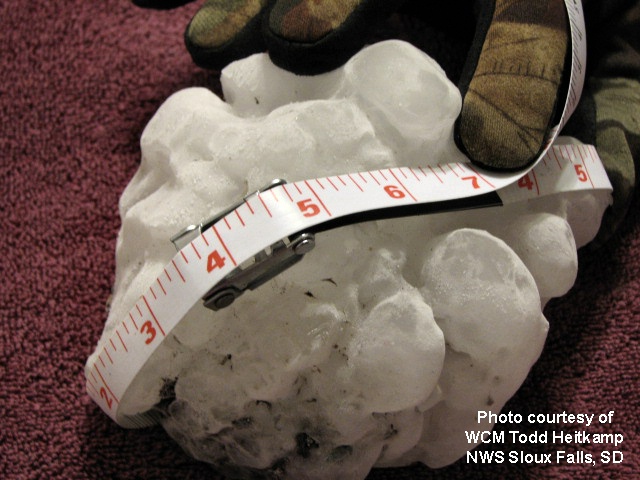 Circumference around the largest tips of the hailstone measured 15.5 inches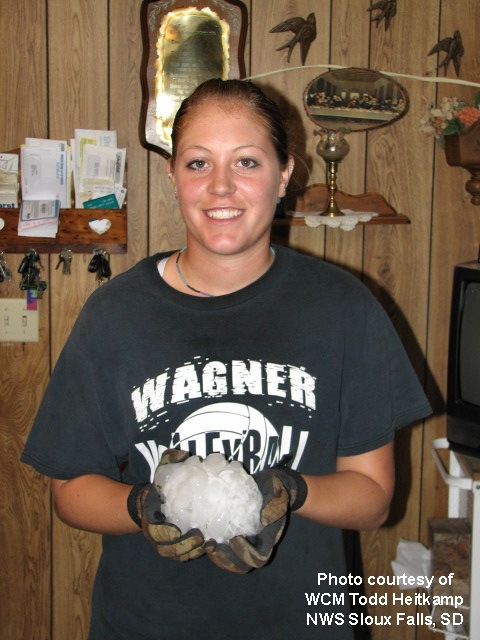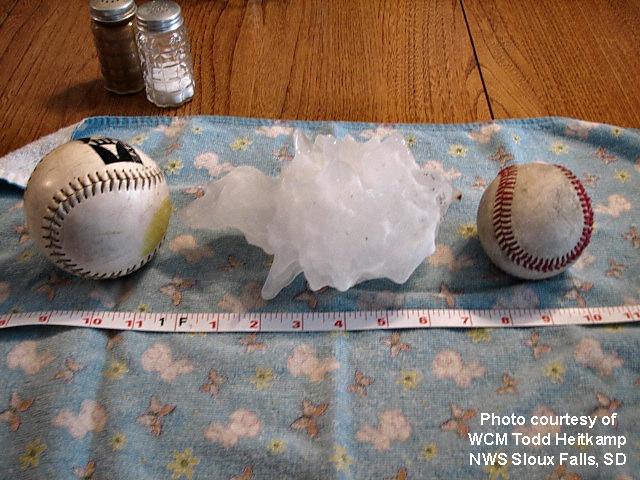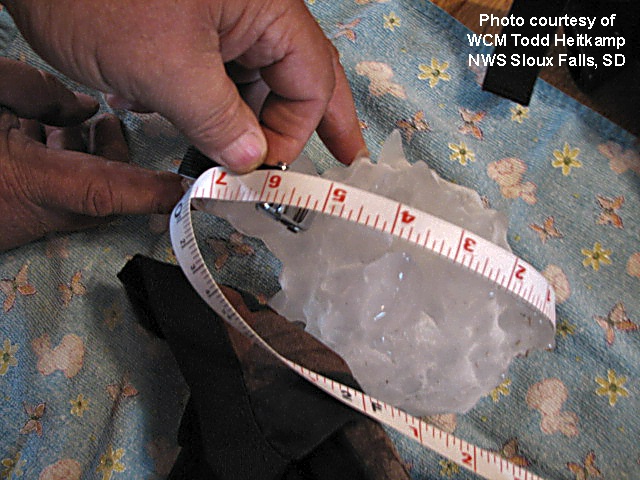 Circumference around the largest tips of the hailstone measured 18.00 inches

Return to: The Photo Gallery Index Page