The Weather Channel
Summer 2005 Photo Gallery 5.
All Images on this page are © HPRCC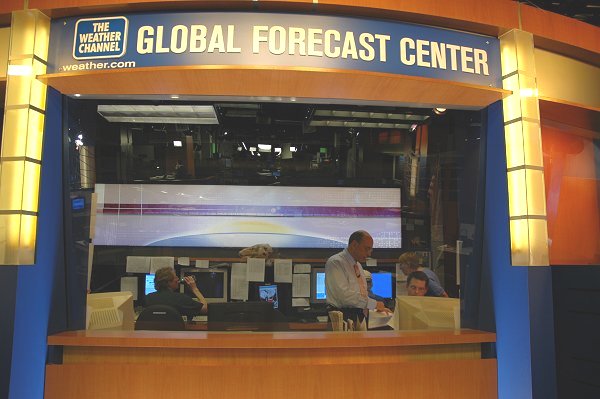 Greg Forbes consults with the forecasters in the Global Forecast Center. The Global
Forecast Center is at the back of the floor with the off-camera meteorologists.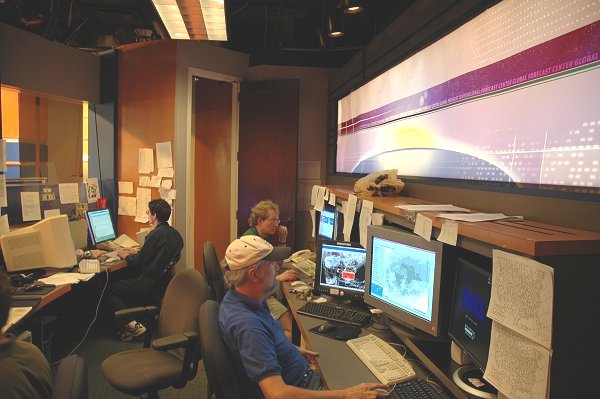 Matt Crowther, in the front of the image (inside the Global Forecast Center) works on preparing
the forecast products that will be shown on-air.

The Weather Channel facility has its own cafeteria and it has a weather theme.
Note the name "The Front Cafe".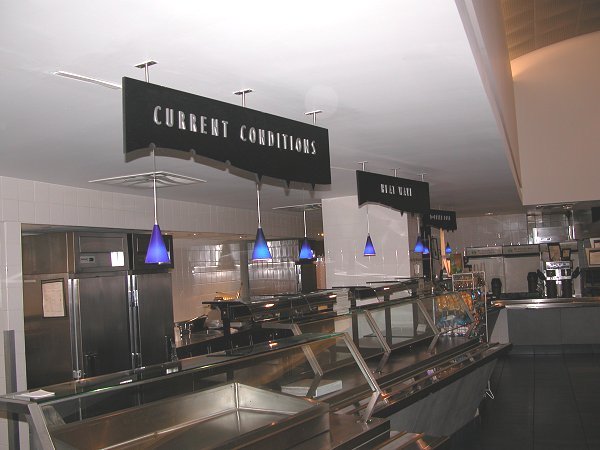 The signs above the serving line are "Current Conditions", and "Heat Wave".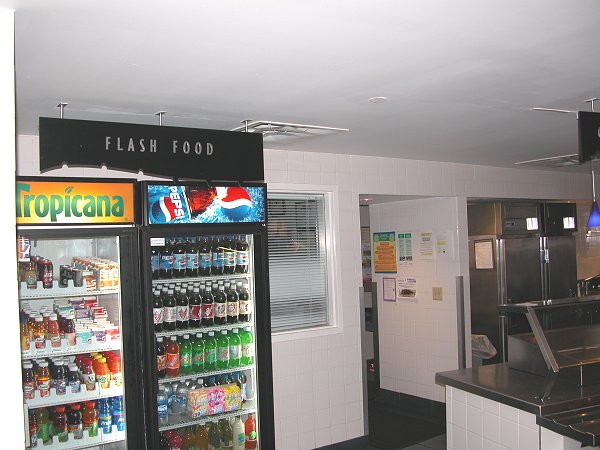 Note the sign "Flash Food" which is a play on the weather related words "flash flood".
RETURN TO: The Photo Index