Storms in the Heartland - June 11-12, 2008
On the Road with the Nebraska Vortex Intercept Team
note the radar loop at the bottom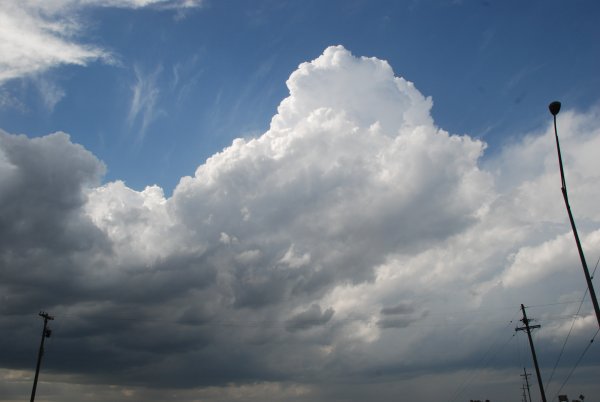 We started the storm chase in north of Lincoln and west of Omaha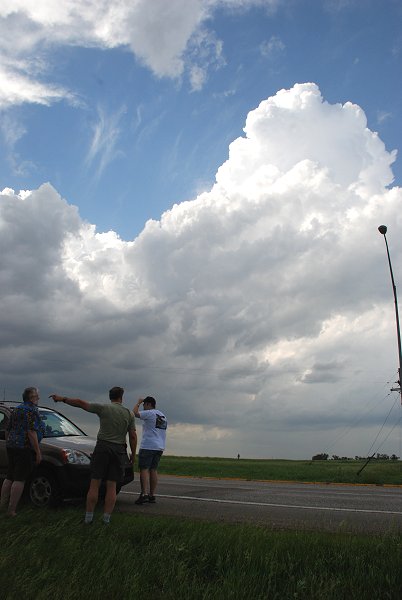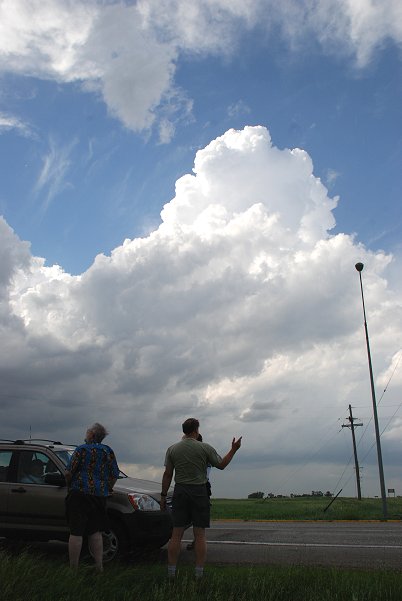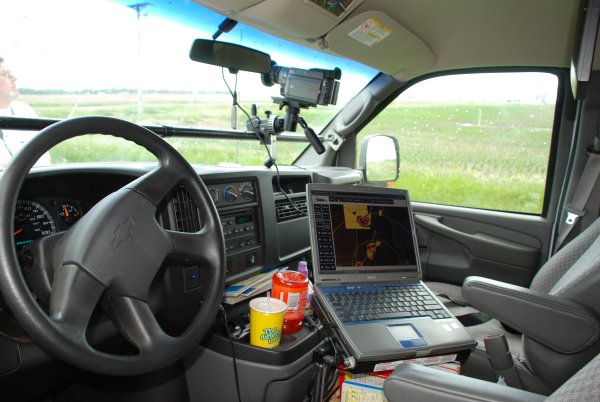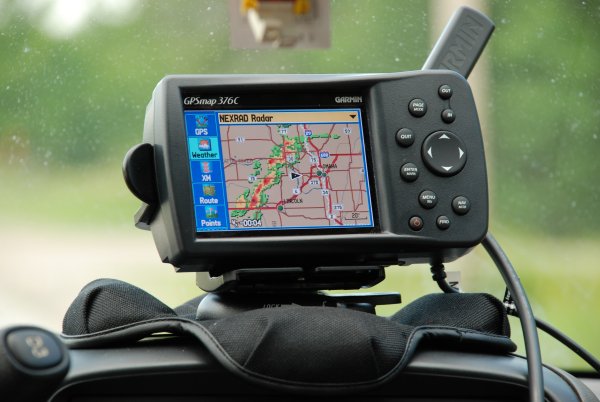 This is our dashboard live radar that we have in our vehicle to help keep us safe. Note the black arrow, that is our car location.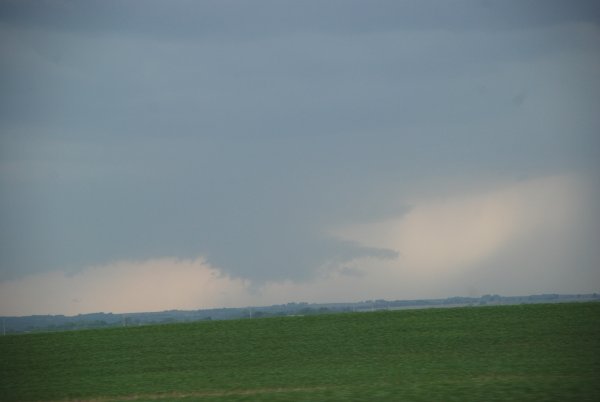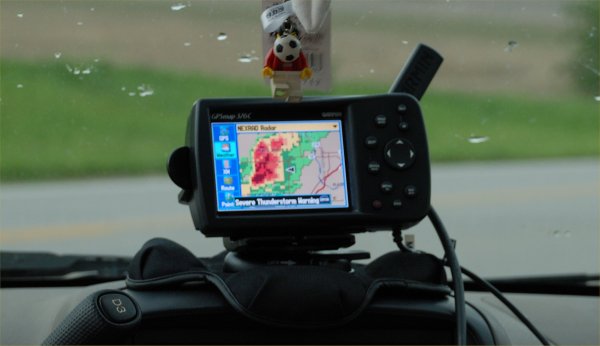 Note the dashboard radar in the car. The black arrow on the screen shows our location as storms rapidly grow in the area.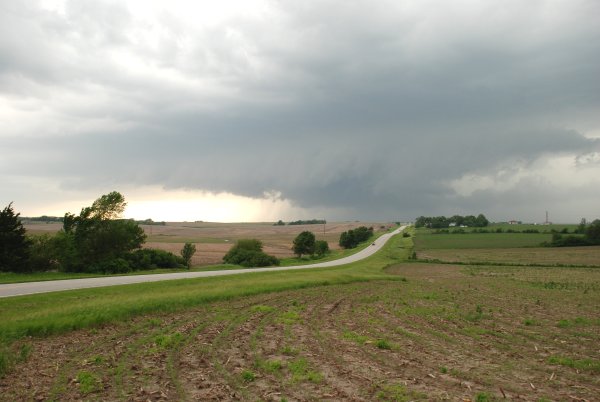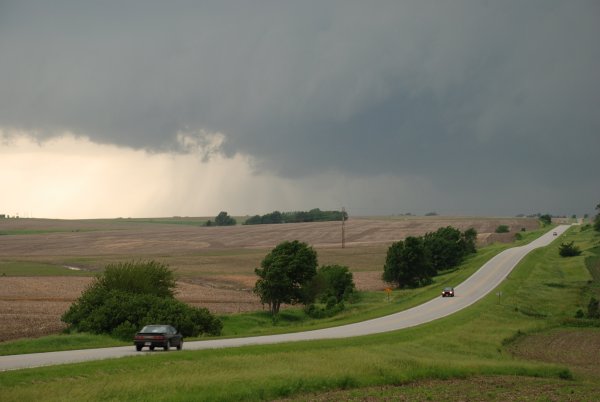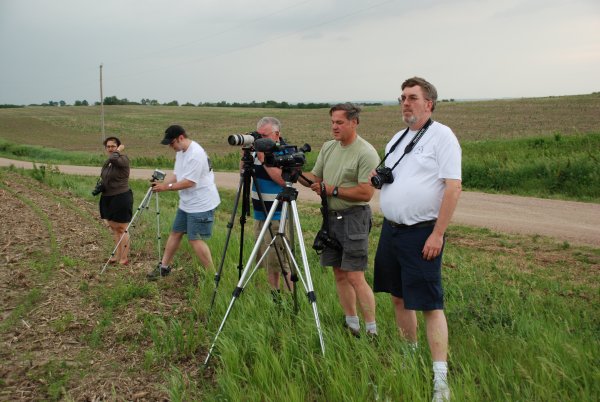 Note that we are safely off of the highway on a hill where we can photograph the tornado warned storm.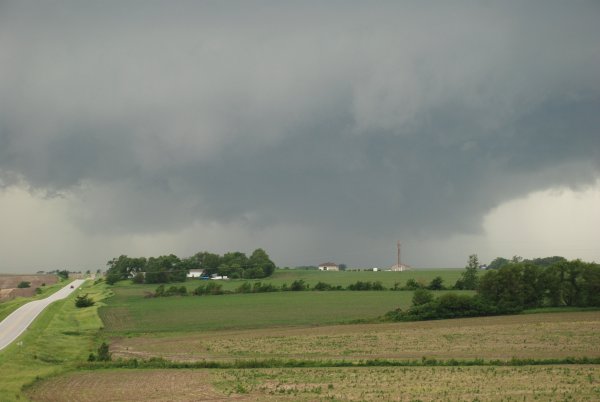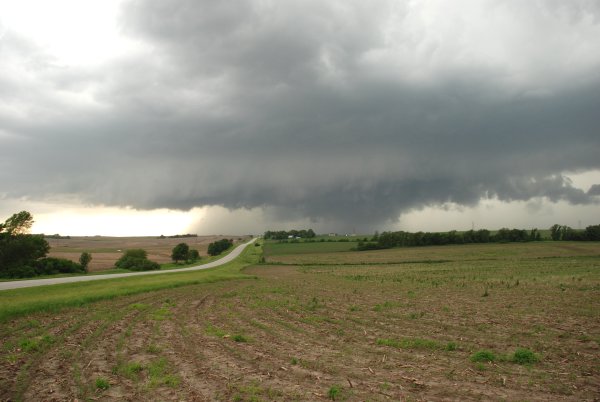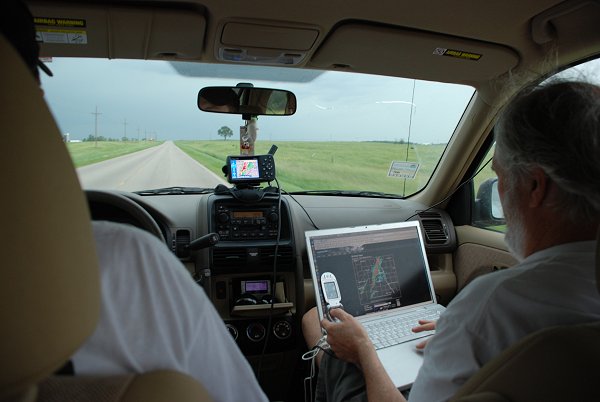 We are now headed up into northeast Nebraska toward Blair, NE.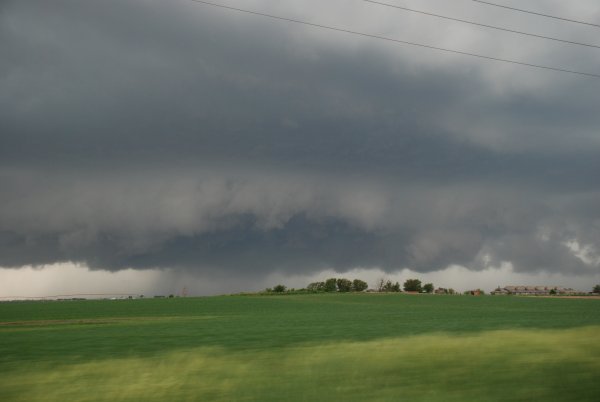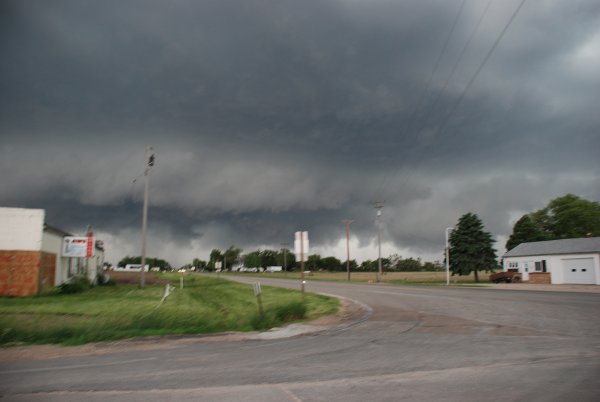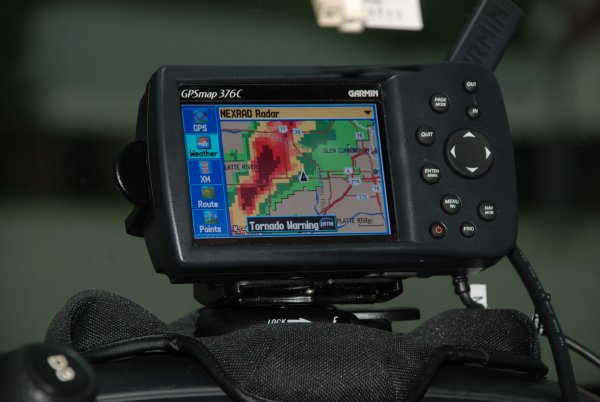 Note the black arrow indicating our location and the large tornado warned storm to our west.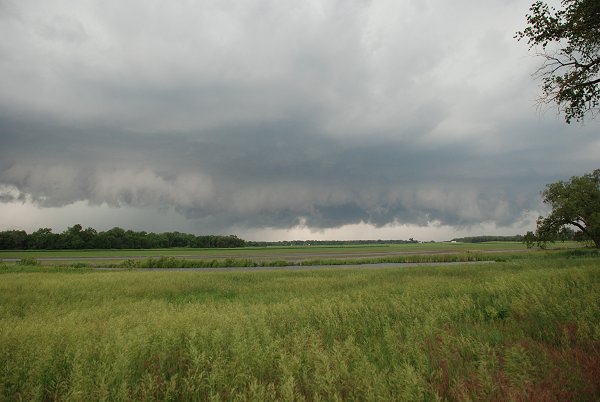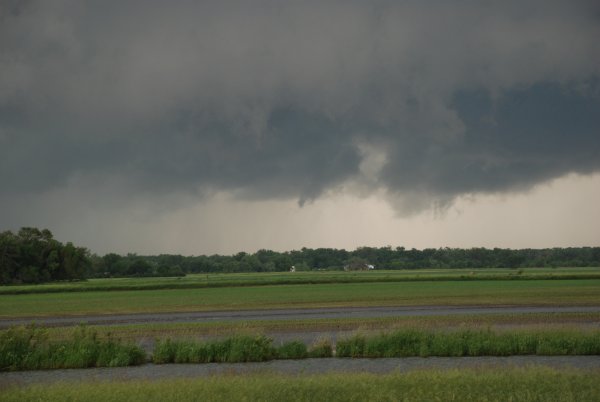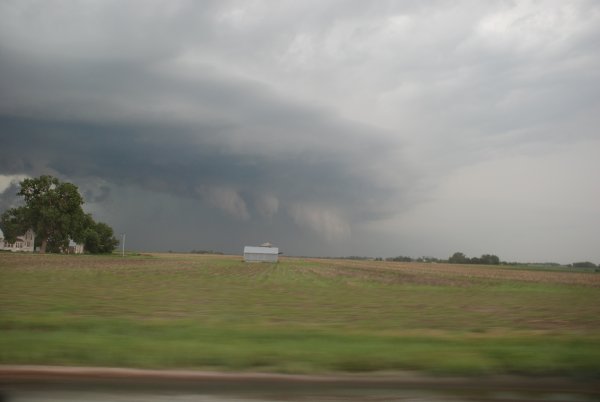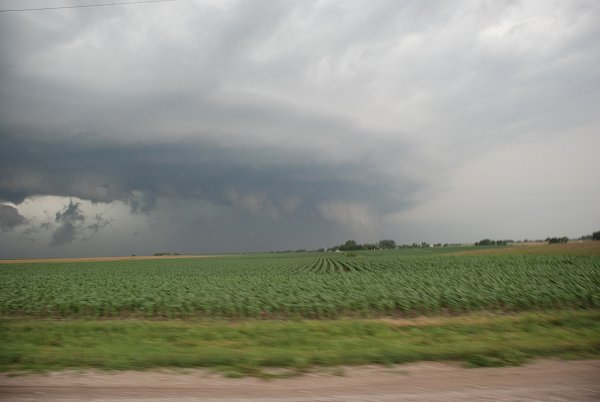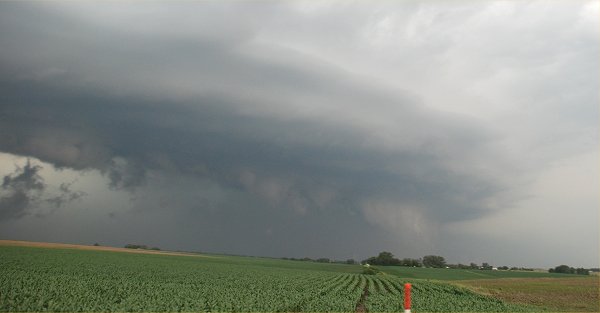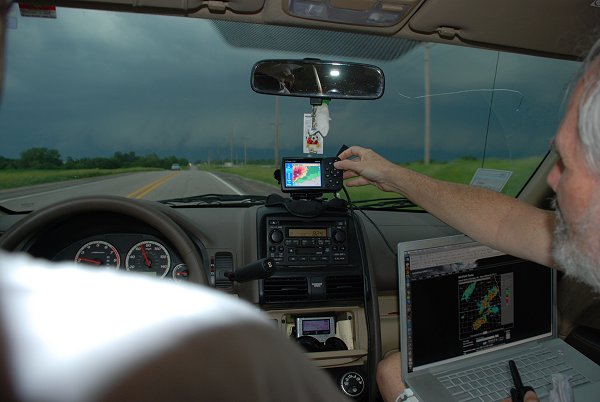 Note the radar image showing the huge storm centered over Lincoln. We are east of Lincoln on 165th street and Hwy 6.
The storm had become outflow dominant with very heavy rain so we then diverted around the south side of Lincoln and
headed down toward the Nebraska/Kansas line to intercept those tornado warned storms.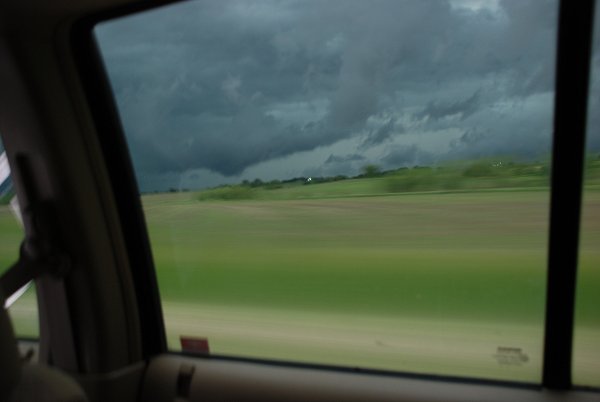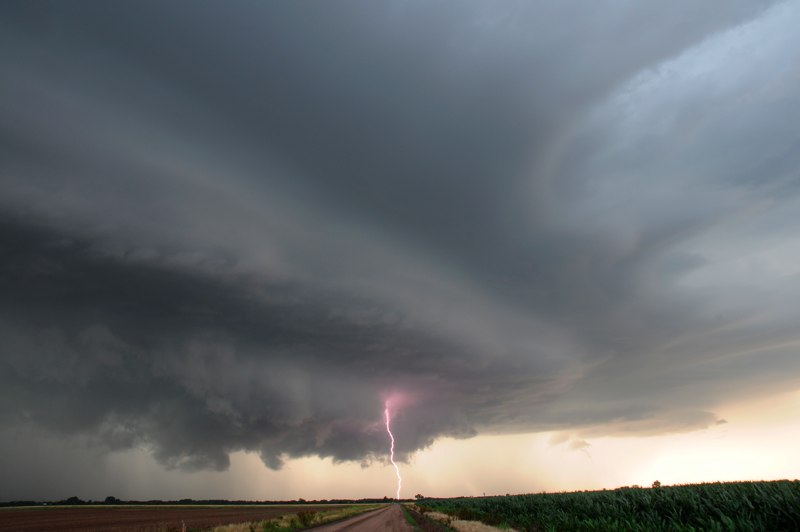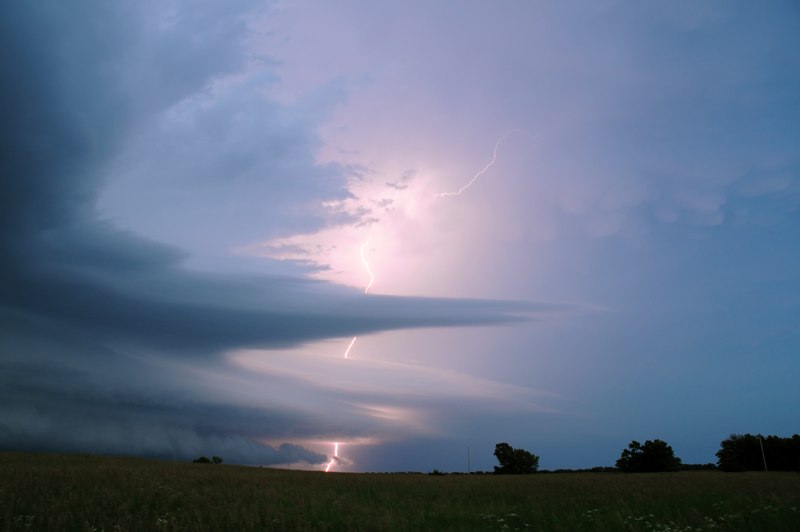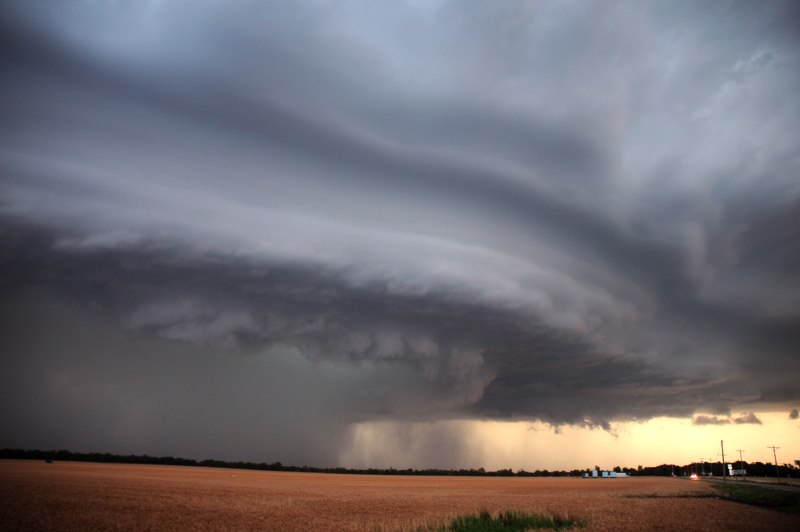 Some photos in Lincoln by NEVIT member Melissa.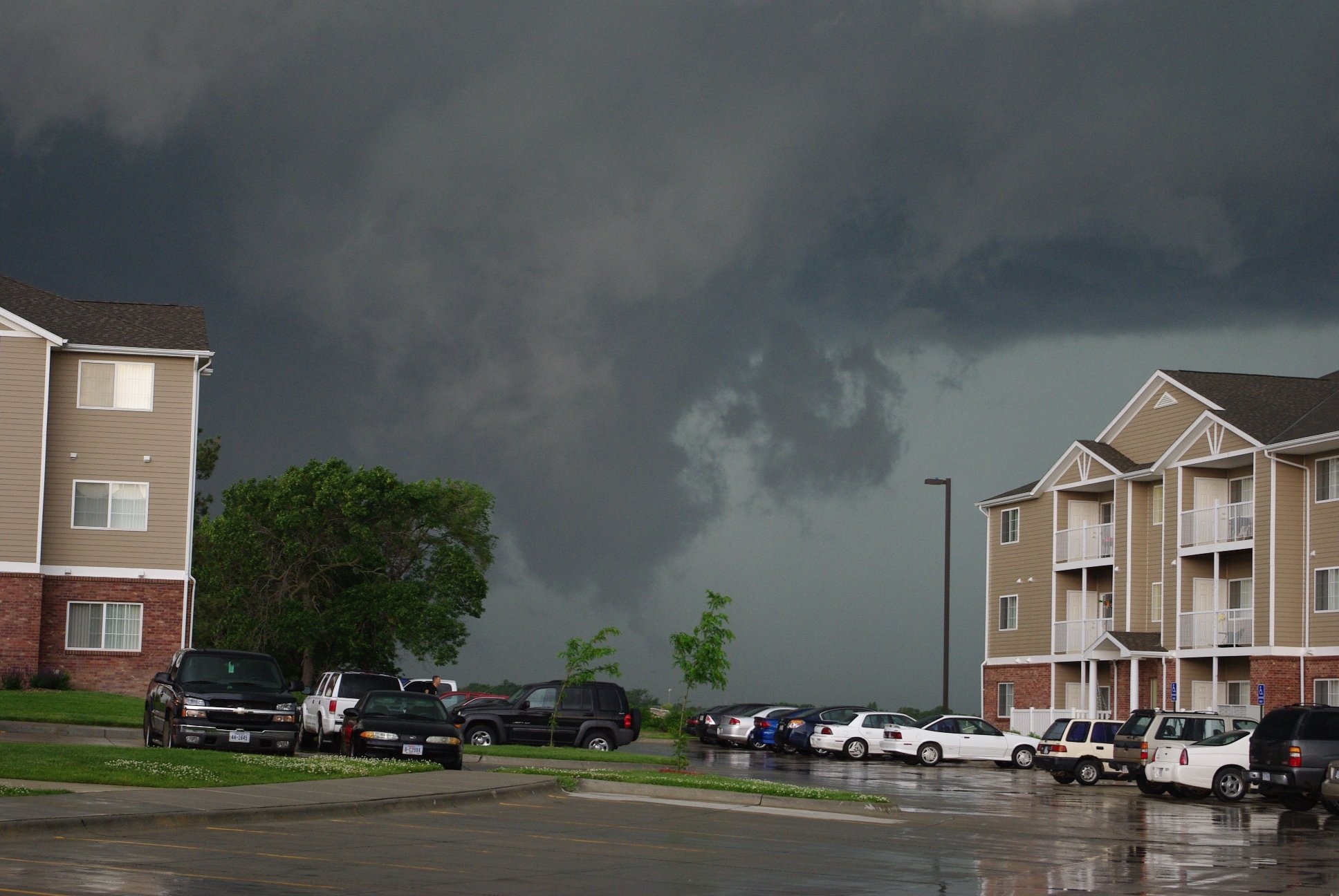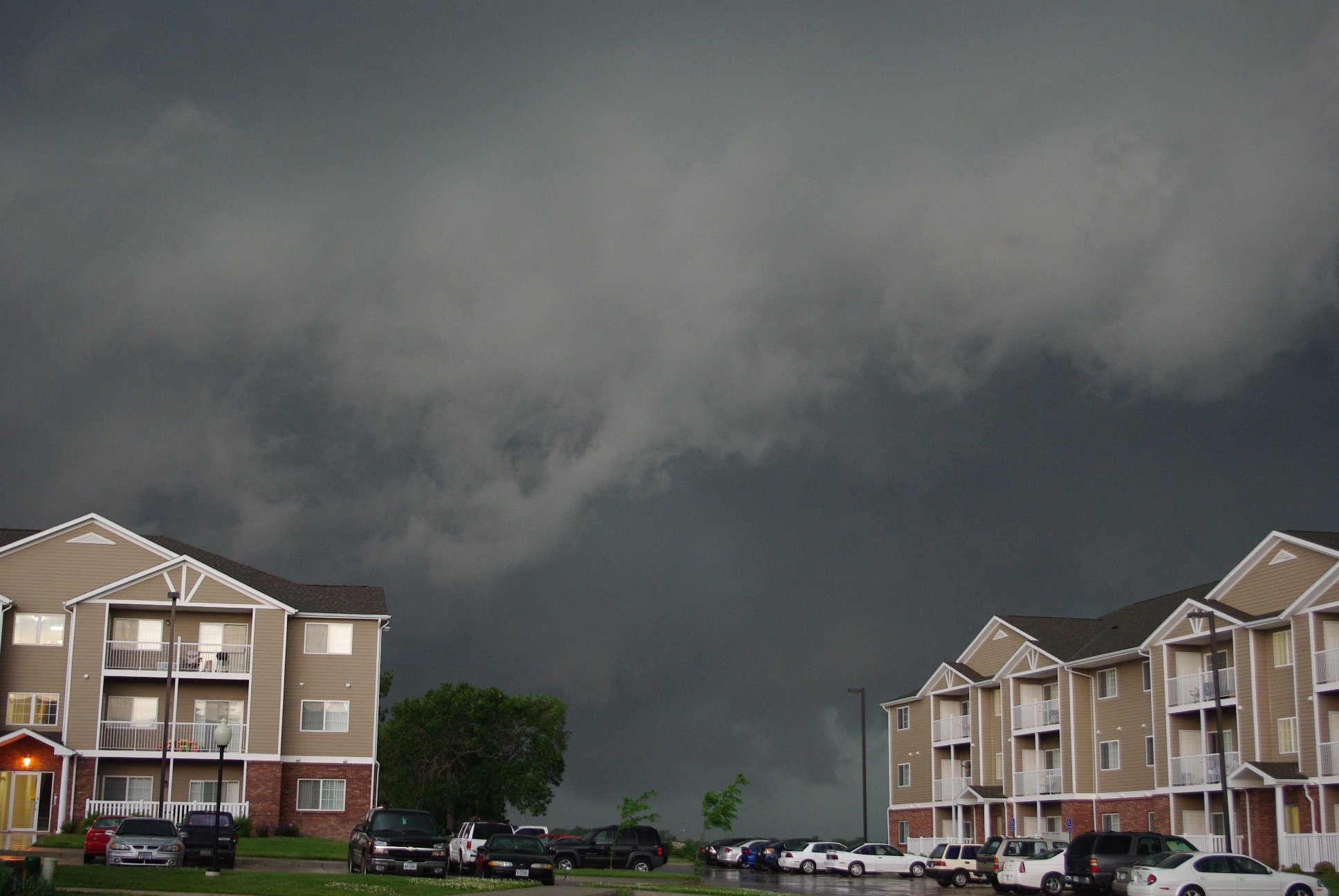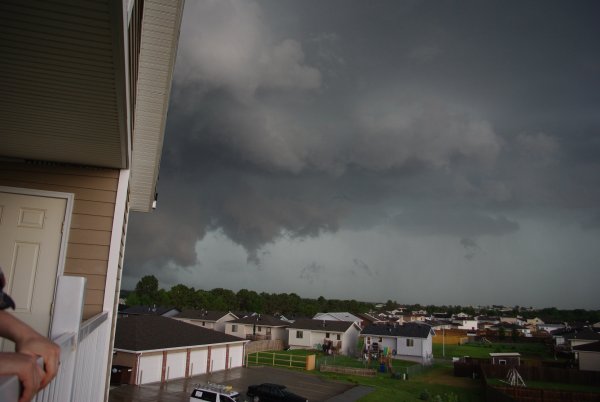 The next photos is from Bonnie Callahan a Lincoln resident.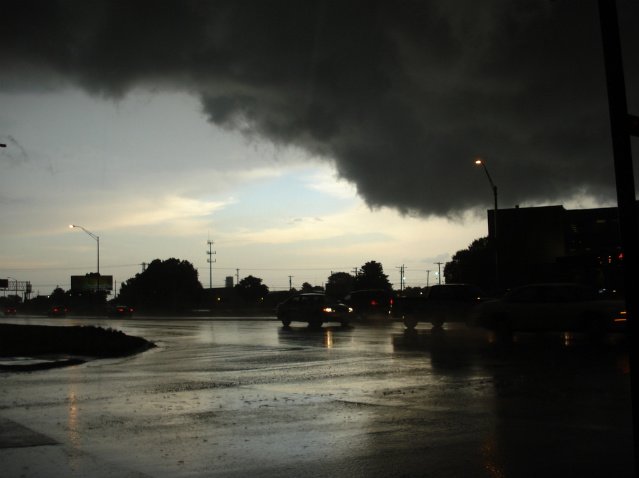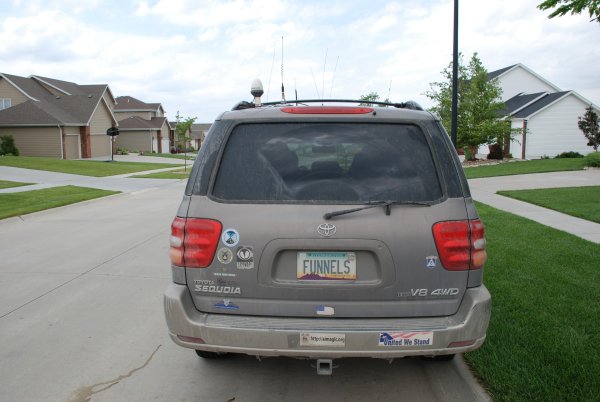 Note the personalized license plate of a colleague who joined our group from Arizona.
The tornado producing storms are at the end of the radar loop.