The Ultimate Nebraska Tornado Photograph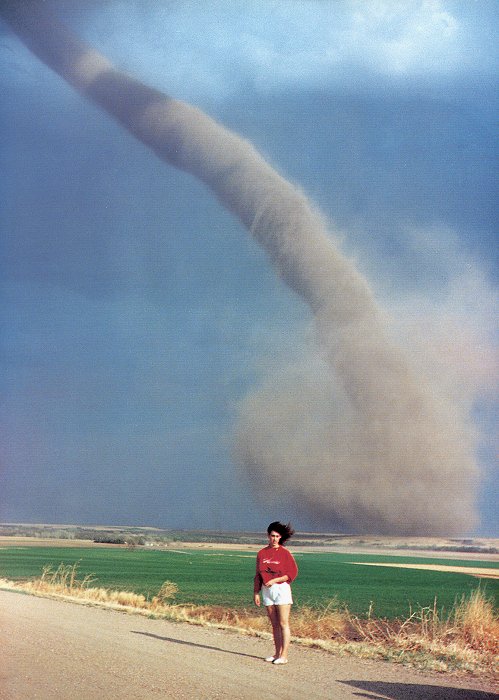 Marilee Thomas of Beaver City, NE took this photograph of her daughter
Audra about two miles from a Furnas County tornado in April 1989.
This photograph is from a special edition of NEBRASKAland Magazine,
entitled "WEATHER AND CLIMATE OF NEBRASKA" published in January 1996
with content prepared by the UNL Geosciences Climatology faculty and graduate students.
The photo is copyrighted by marilee Thomas, please contact her for permission to use it.
NOTE: The Tornado Project also has posters of this photograph available for purchase.

Return to: The Photo Gallery Index Page