Lincoln's First Significant Snowfall of the Season - December 16, 2008
Storm Radar Loops can be found below the photographs.
Photos © K. Dewey, SNR, UNL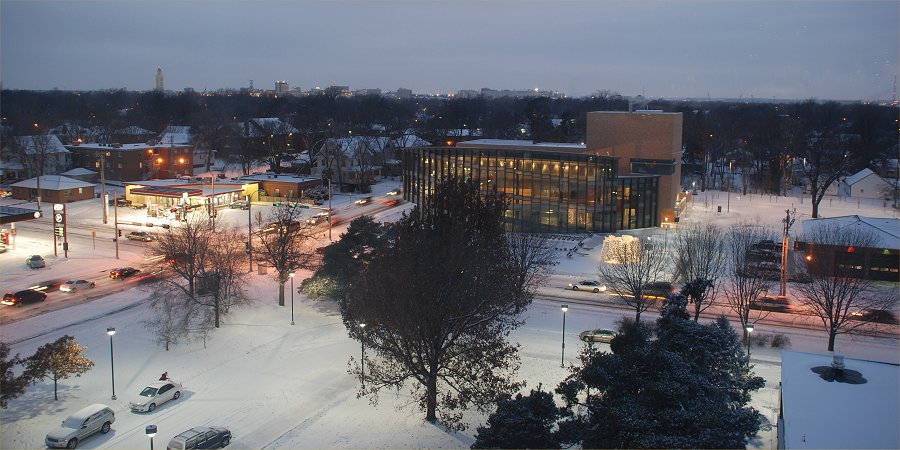 The view just after sunset from Hardin Hall, home of this web site.
Due to the slow shutter speed the headlights and tail lights of the vehicles are slightly blurred.