Photos of the Chicago Waterfront - July 2009
All Images © Ken Dewey, School of Natural Resources, UNL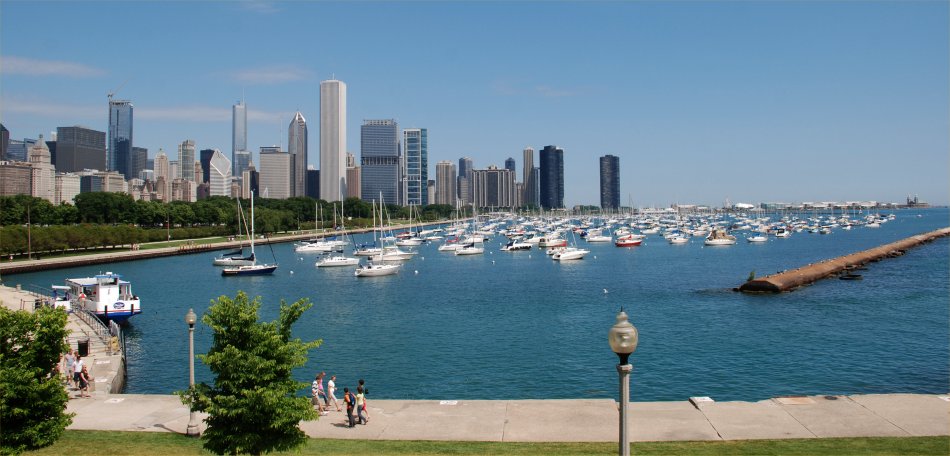 The Chicago Skyline and waterfront viewed from the Shedd Aquarium.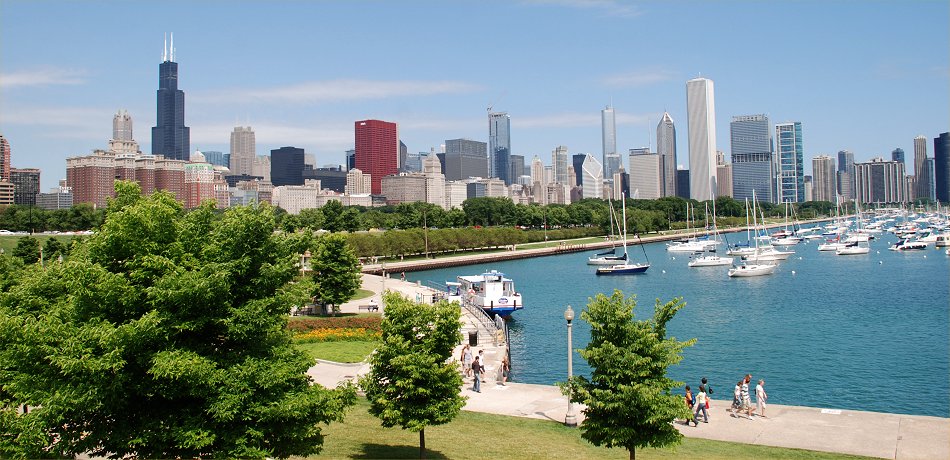 The Chicago Skyline and waterfront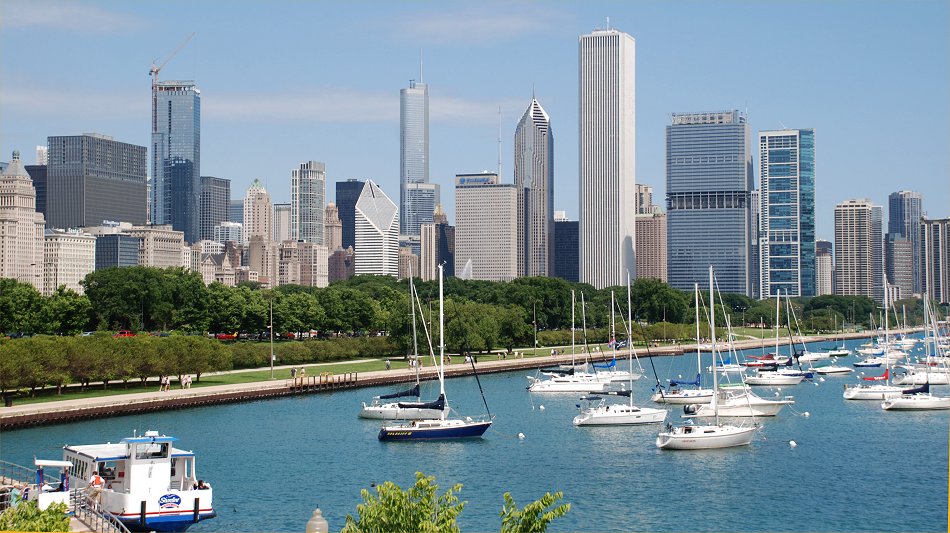 Note the building in the middle of the photography with the blue letters at the top. This is the Prudential building and was
the tallest building in Chicago until the early 1970's. Note how many buildings tower above this building now.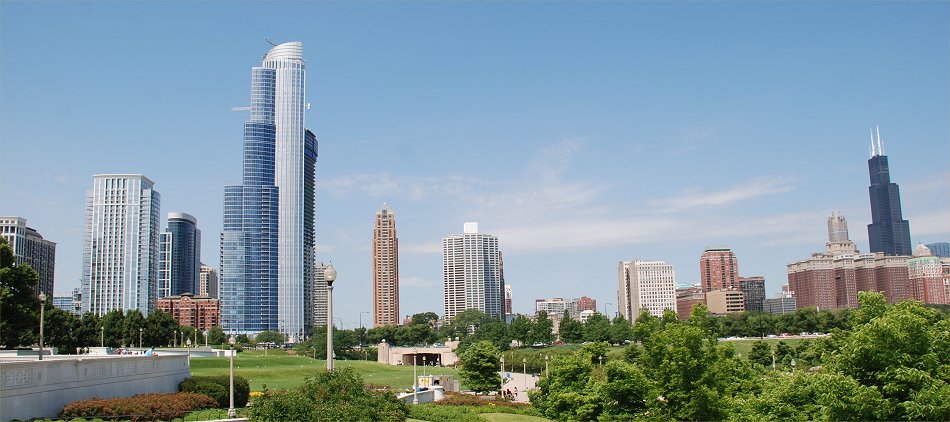 The Sears Tower is on the far right. Many new Condominiums are being built here along Michigan Avenue and along the waterfront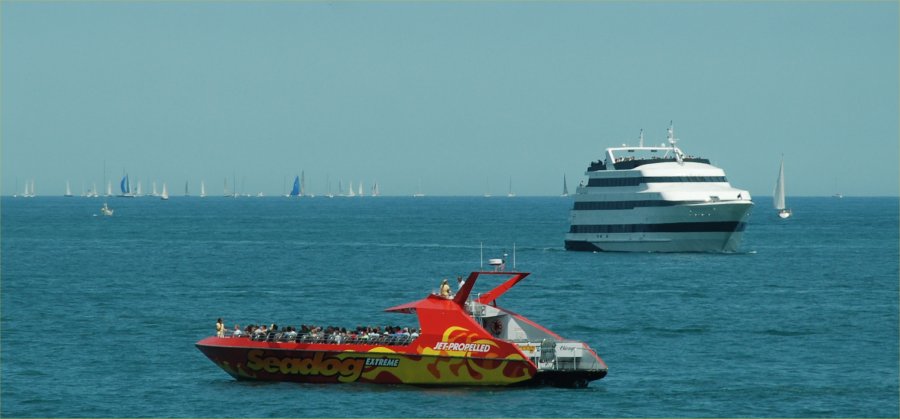 The red boat is a tour boat. Many sailboats are in the distance.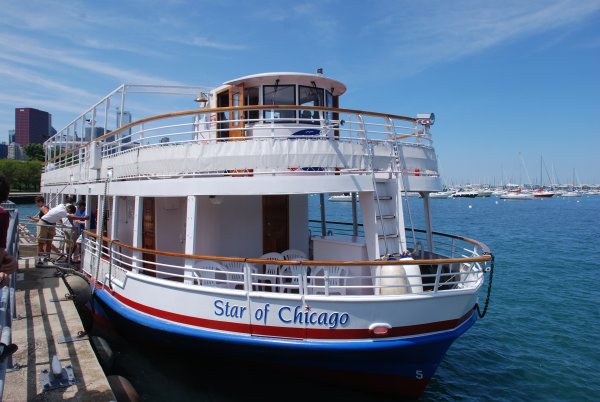 A water taxi to take tourists along the shoreline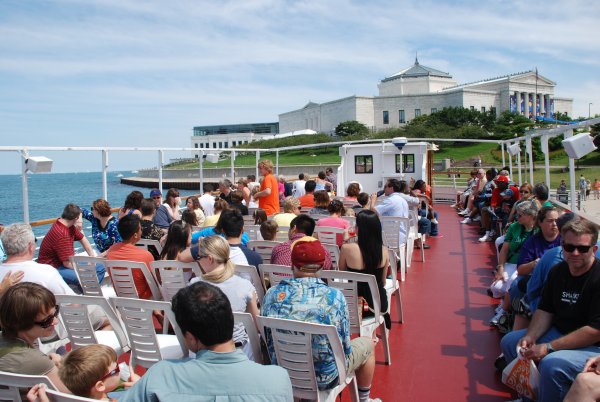 On board a water taxi leaving the Shedd Aquarium enroute to Navy Pier.

The pilot house on a water taxi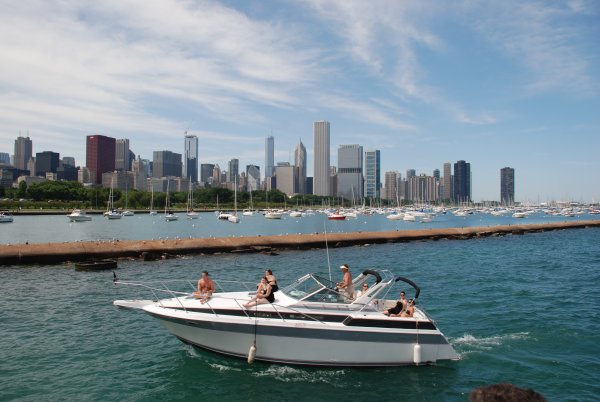 The Chicago Skyline and waterfront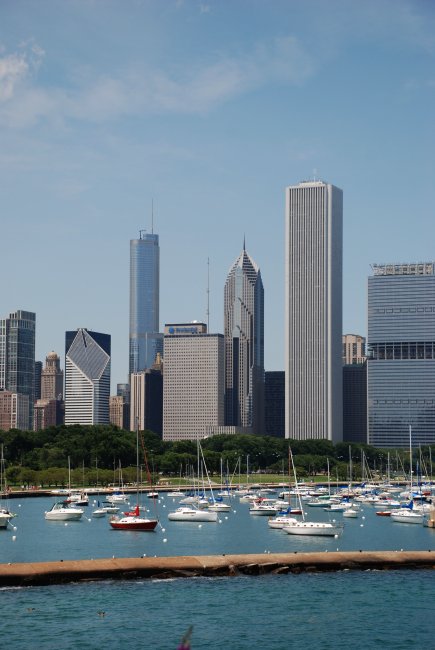 The Chicago Skyline and waterfront


The Chicago Skyline and waterfront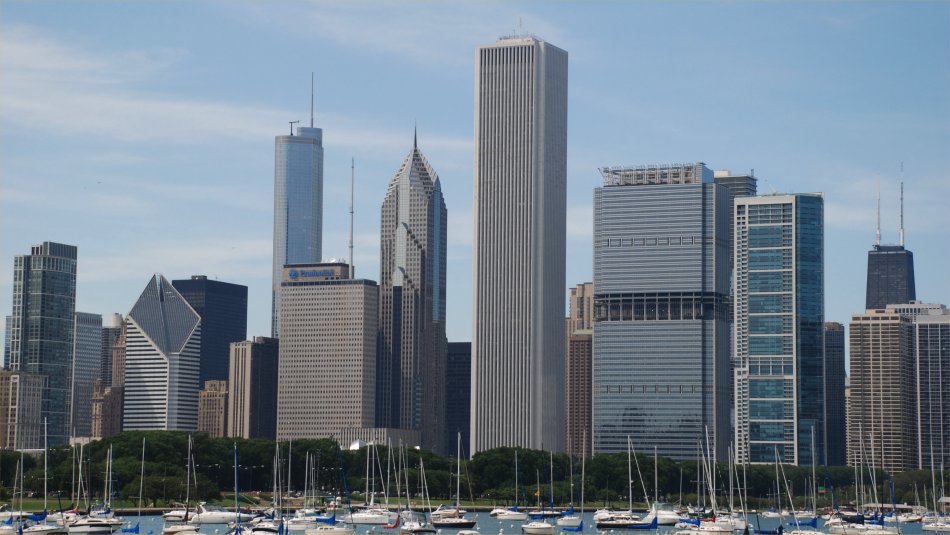 The Chicago Skyline and waterfront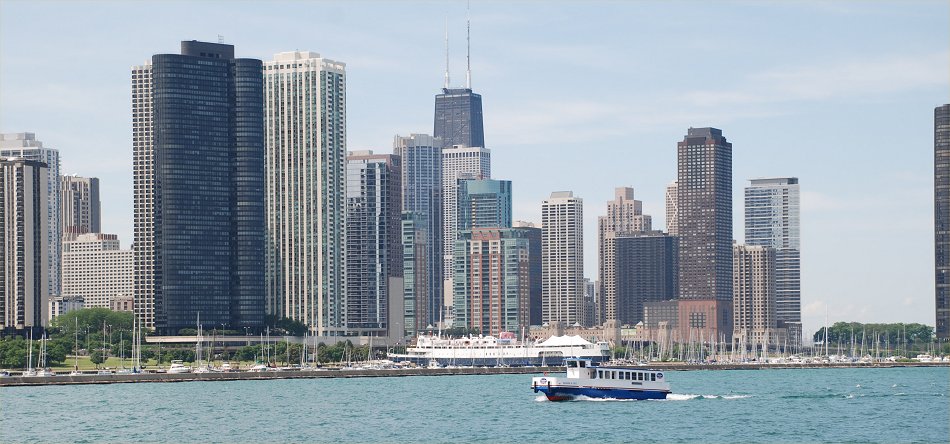 The Chicago Skyline and waterfront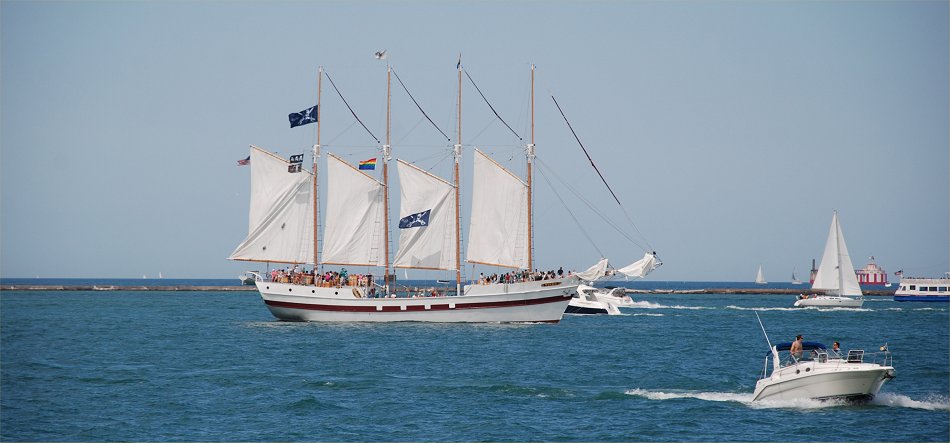 A very busy Chicago waterfront with a spectacular sail boat


Navy Pier at the Chicago waterfront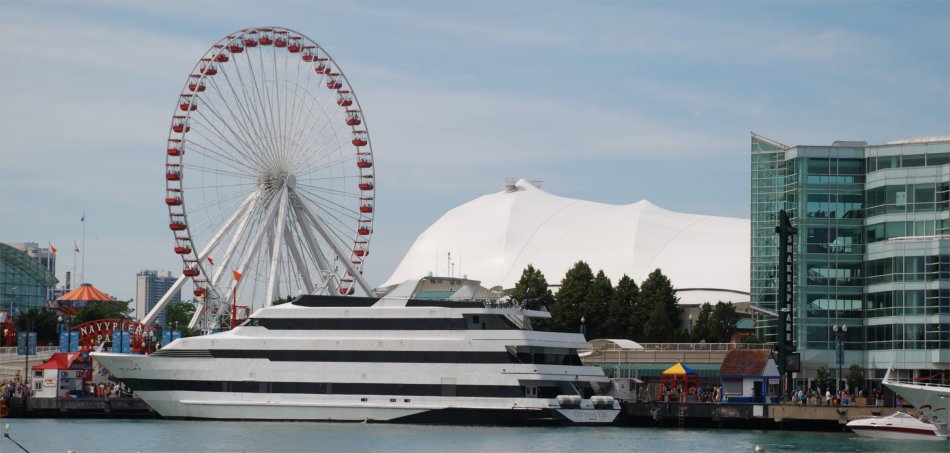 Navy Pier


A wide angle view of Navy Pier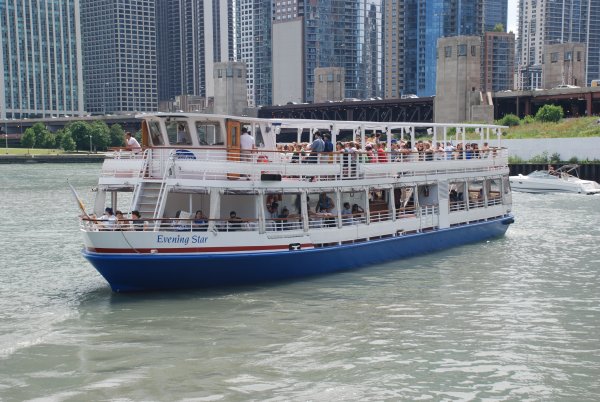 Another water taxi taking passengers along the Chicago waterfront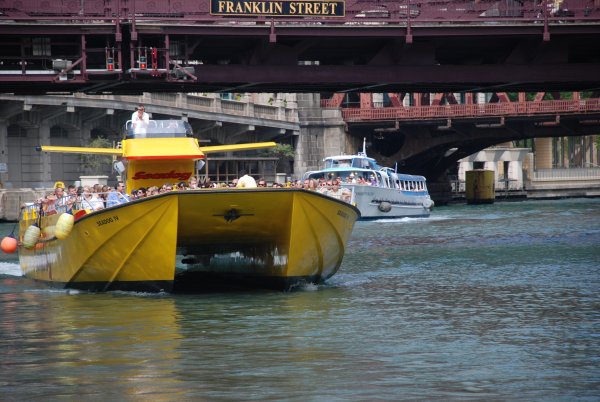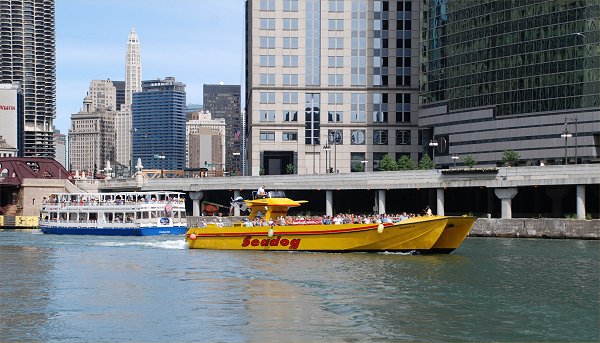 Several tour boats in the Chicago Harbor near the Chicago River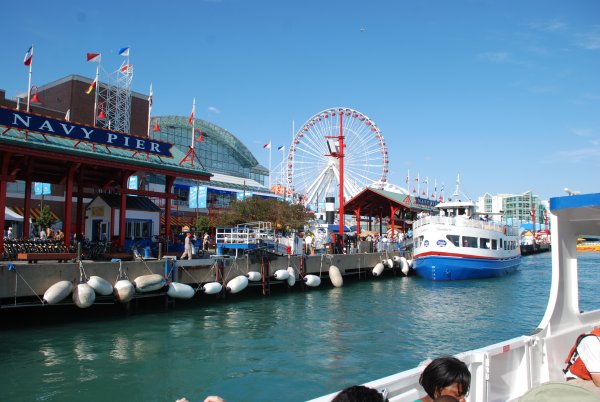 Navy Pier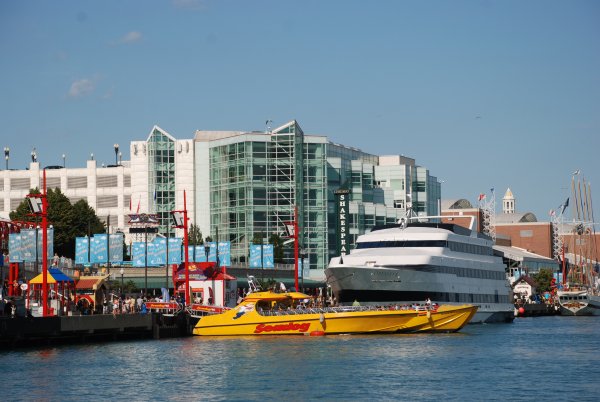 The Chicago waterfront at Navy Pier

The amusement park rides at Navy Pier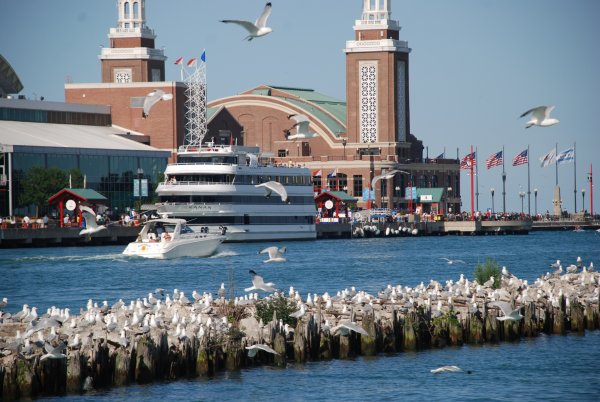 A very busy Chicago waterfront


Impressive boats along the Chicago waterfront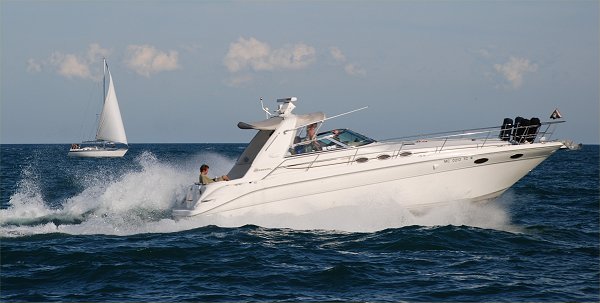 The Chicago waterfront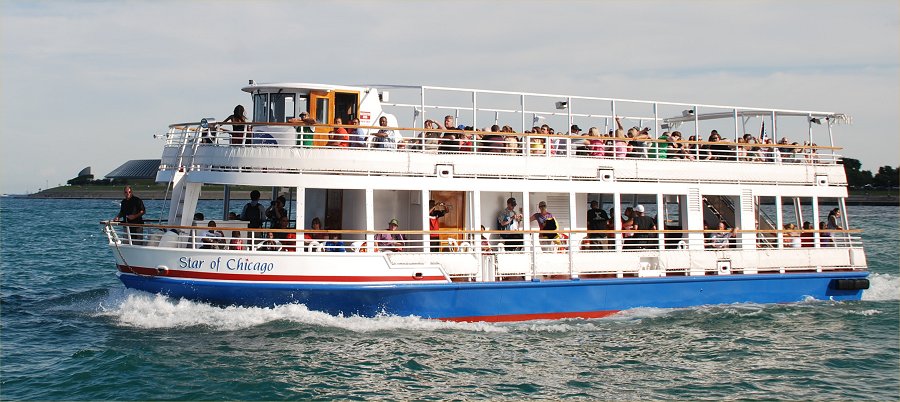 A water taxi travelling along the Chicago waterfront