Photo Tour of Chicago Architecture along the Chicago River - July 2009
All Images © Ken Dewey, School of Natural Resources, UNL
I highly recommend this tour conducted by

Shoreline Sightseeing

if you are in Chicago (during the warm season). It is a spectacular boat tour up both branches of the Chicago River with a tour guide providing historical facts about the city, its skyline and its skyscrapers. From their web site: "Join Shoreline on an exciting journey as we tour the Chicago River and its architectural landmarks. Our experienced and entertaining guides recount the dramatic story of Chicago's rise from the Great Fire of 1871 to become the home of the skyscraper and the cradle of modern American architecture. Along the one-hour route are buildings by world-famous architects including Mies van der Rohe, Skidmore Owings & Merrill and Helmut Jahn". Here is a link to the Shoreline Sightseeing Internet Site.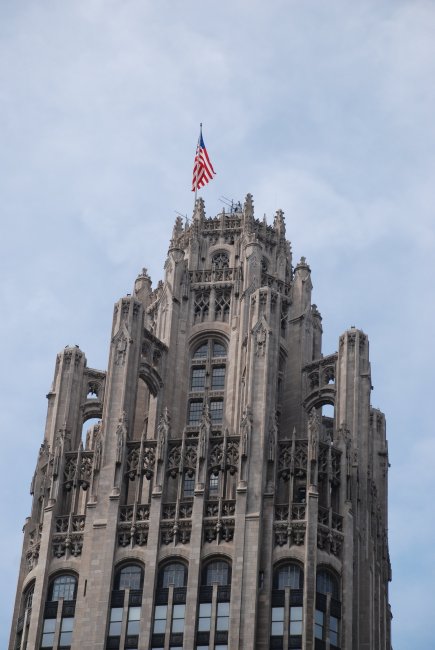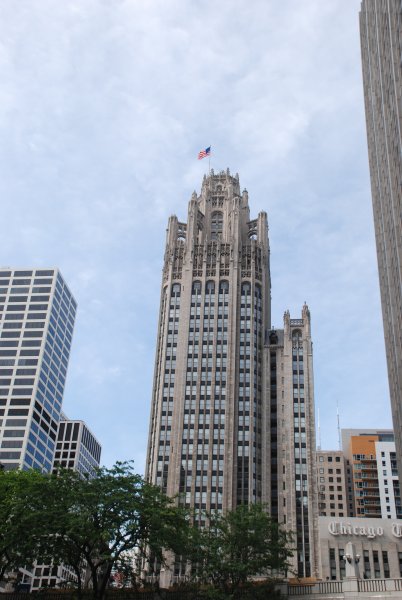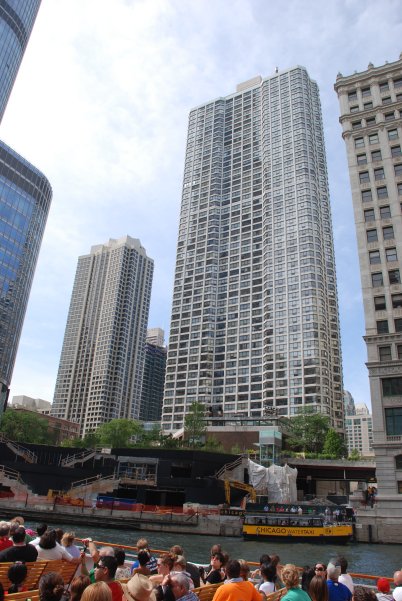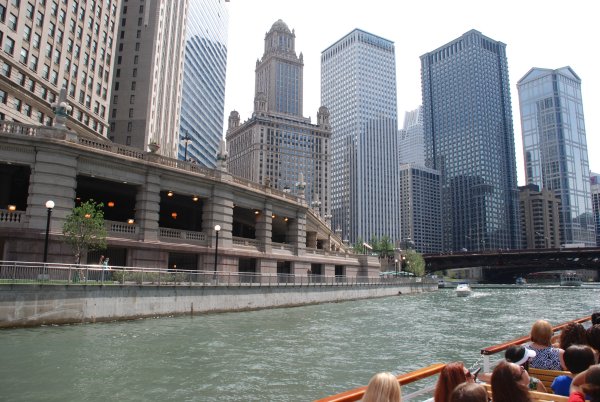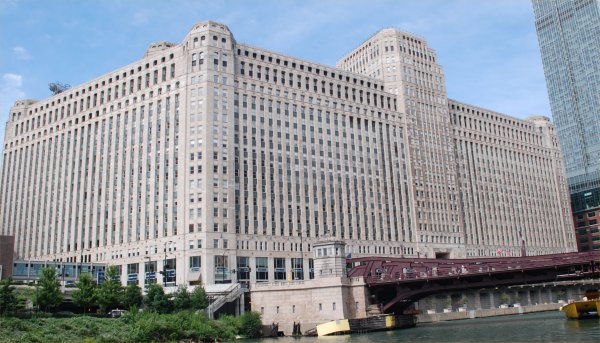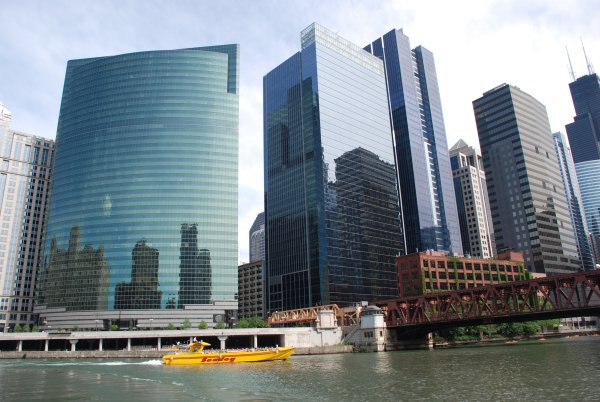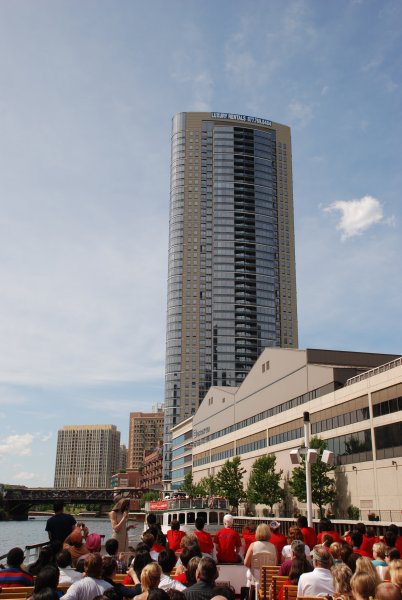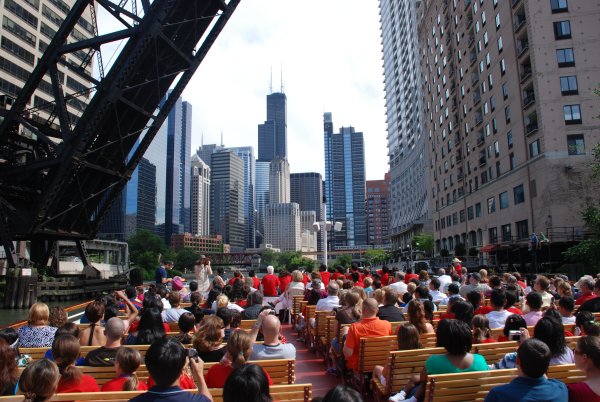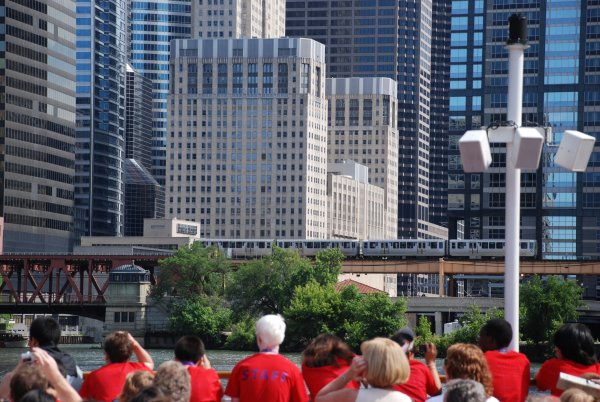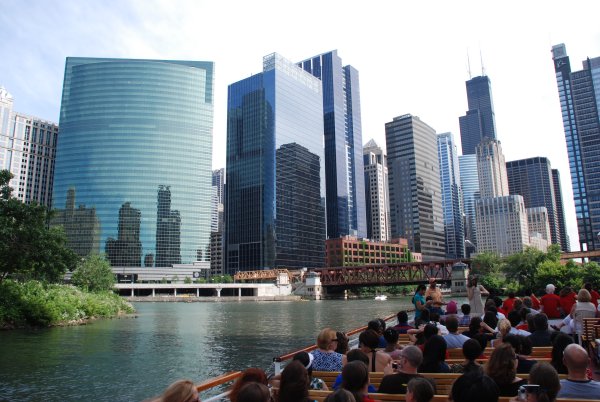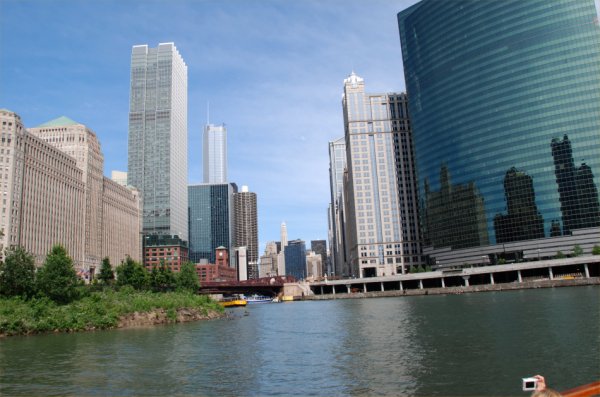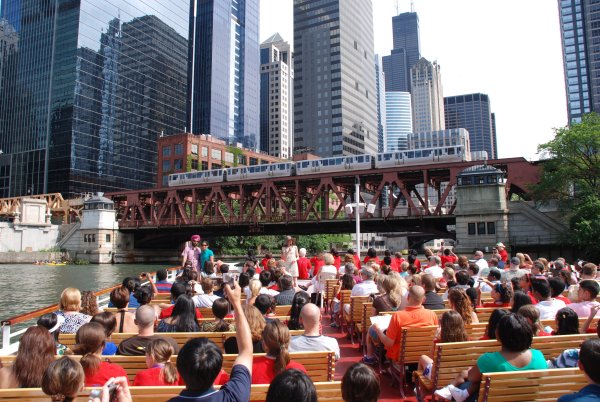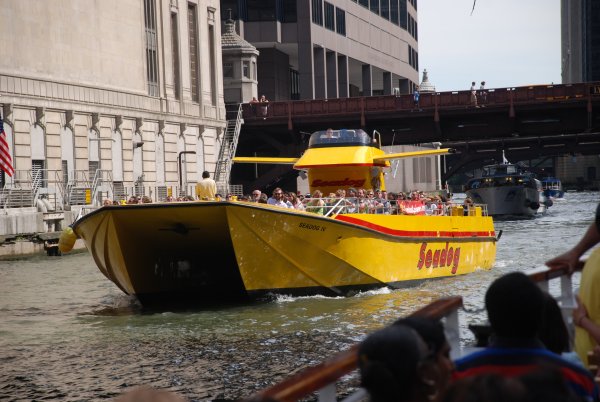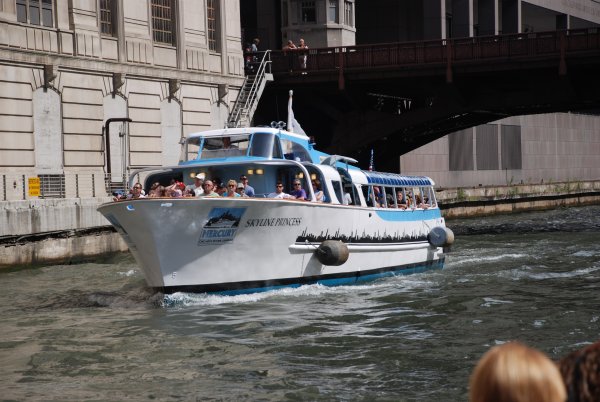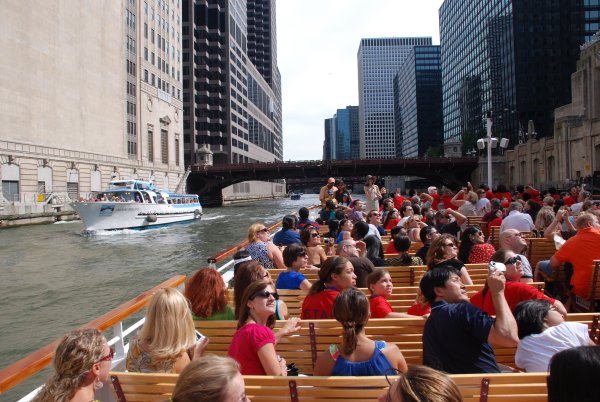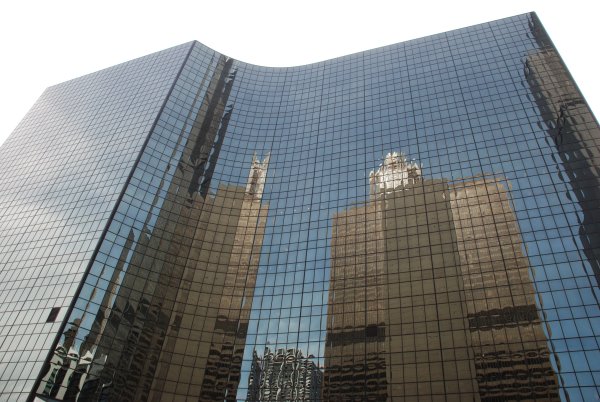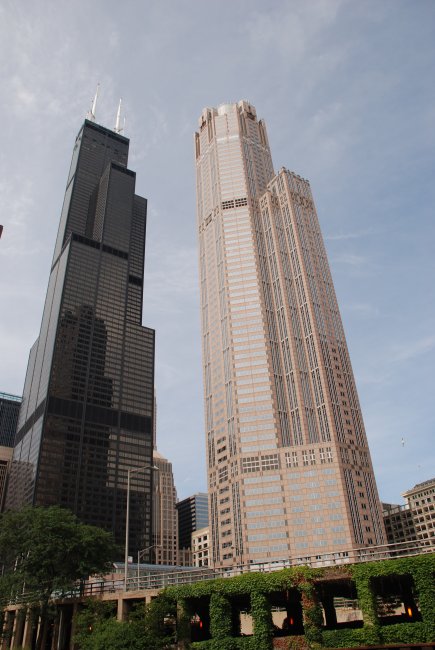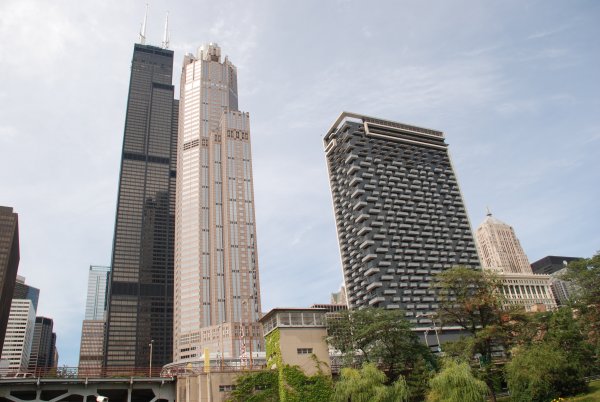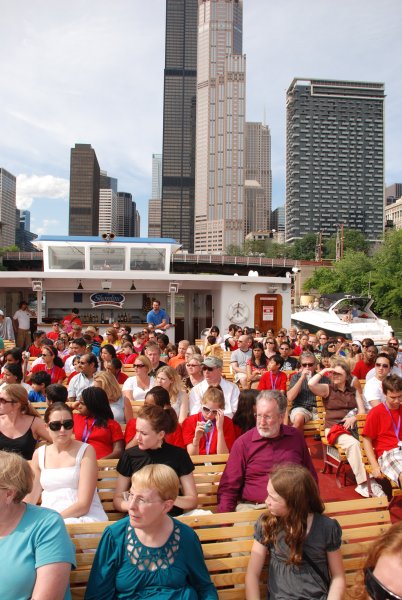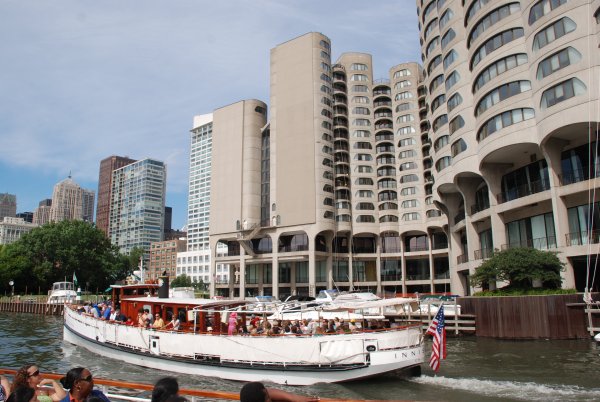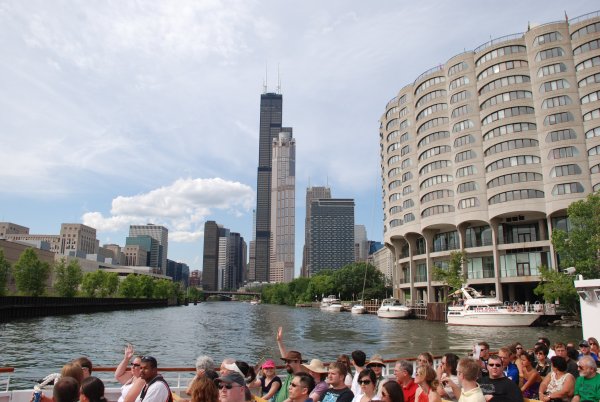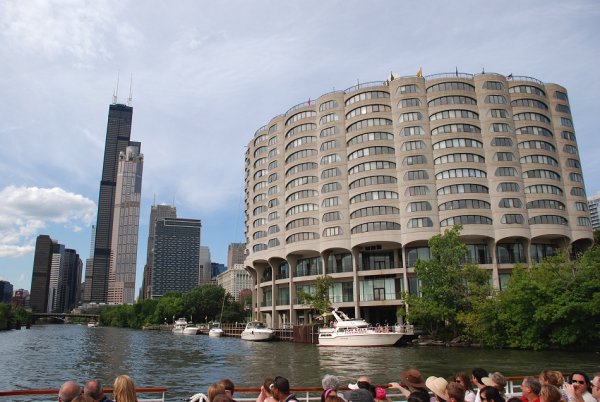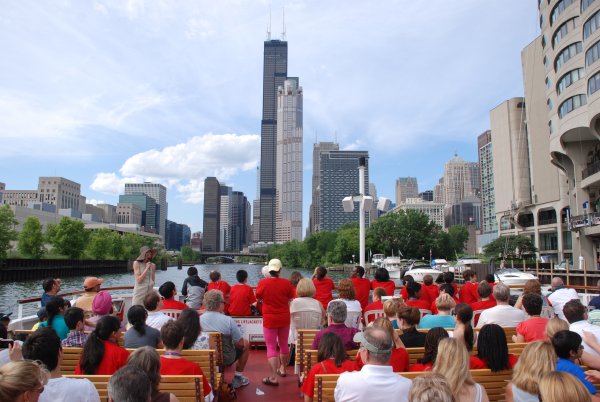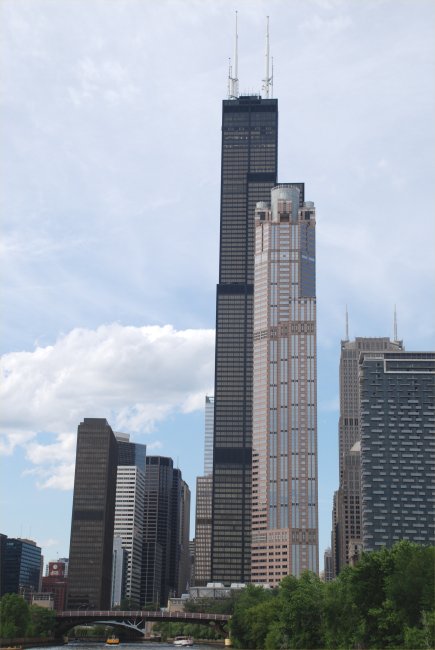 The Sears Tower is the taller building on the left.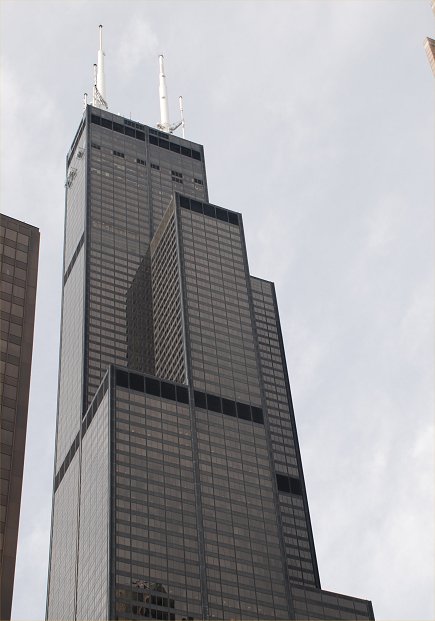 A close up view of the top of the Sears Tower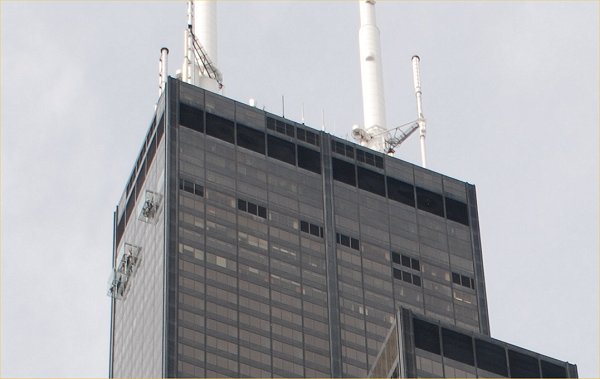 An even closer look at the top of the Sears Tower shows the 3 glass observation platforms.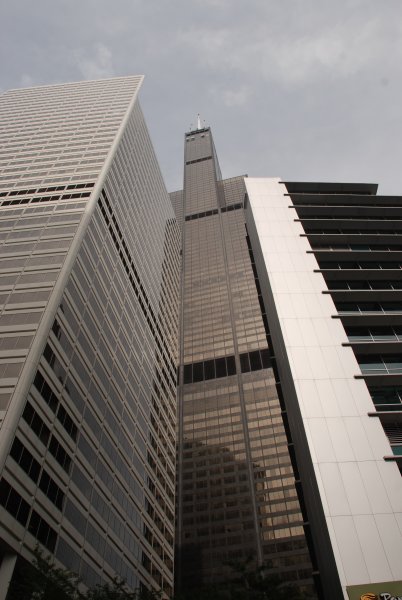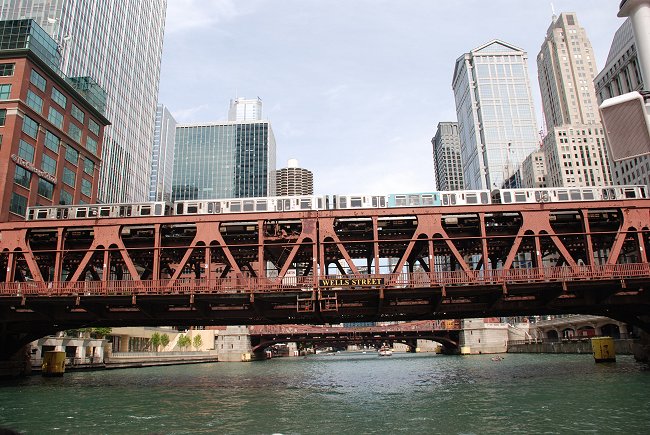 One of Chicago's landmarks is their Elevated train downtown called the "El"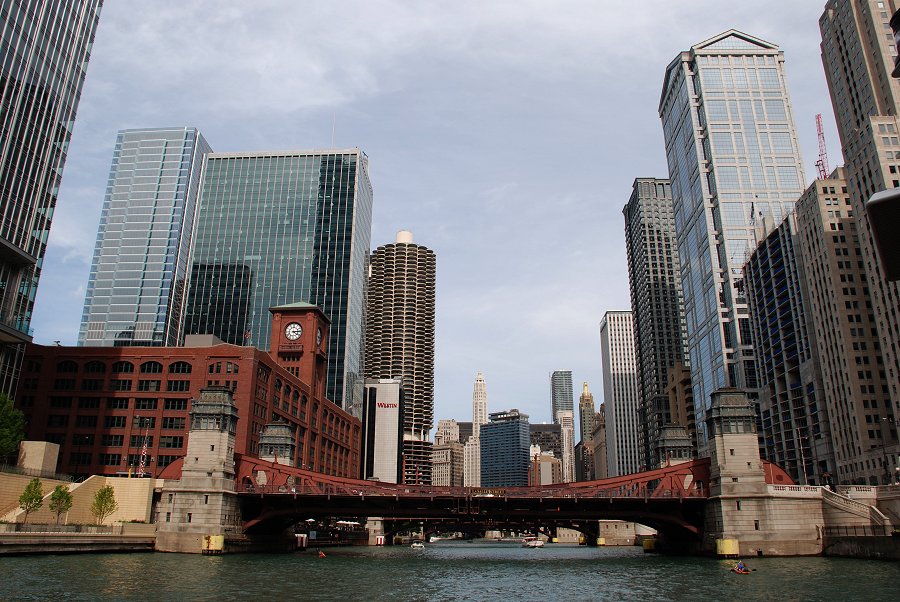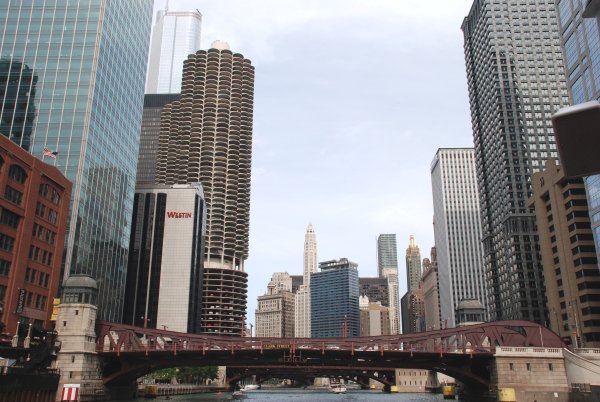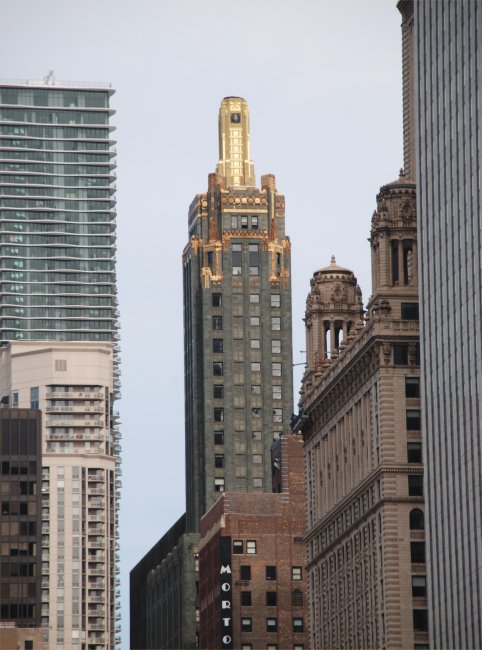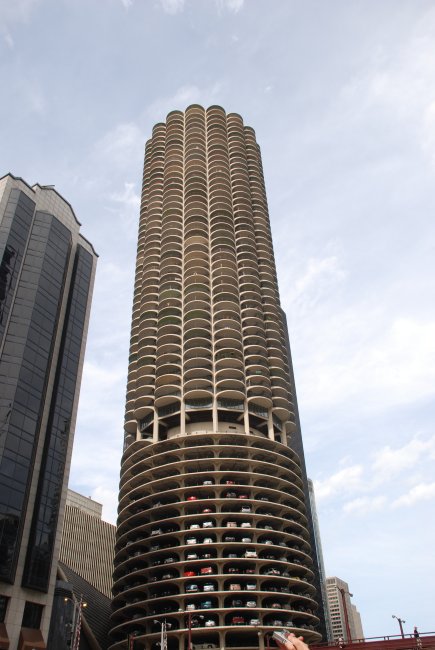 The Marina Towers have been a part of Chicago's landscape since the 1960's.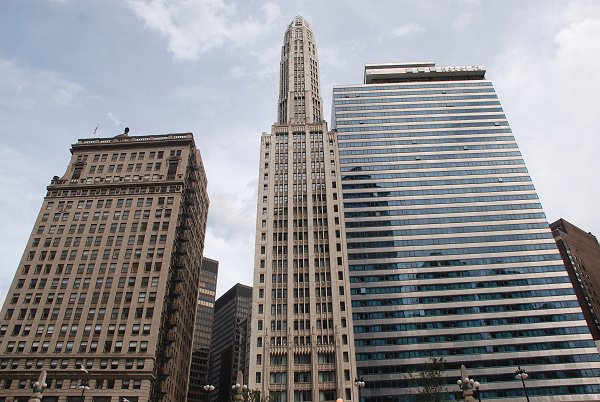 A narrow skyscraper in Chicago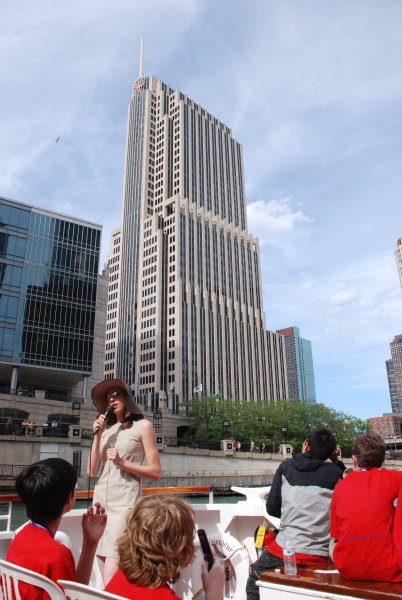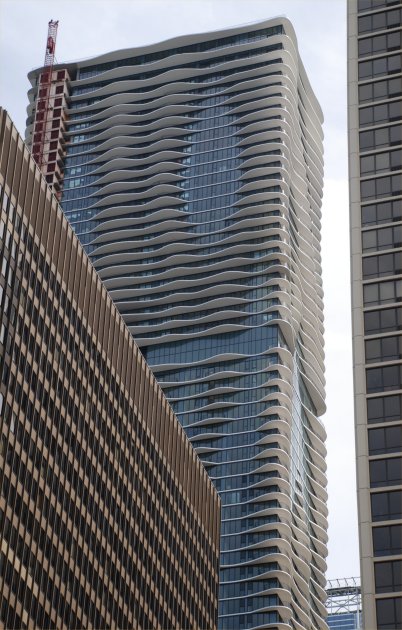 Check out the unusual balconies on this newly constructed skyscraper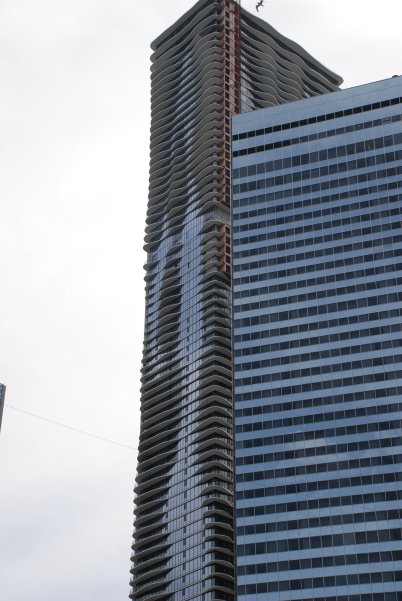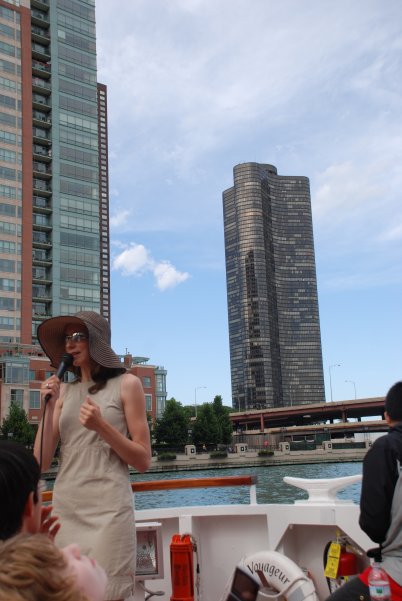 At the end of the tour with the tour guide.