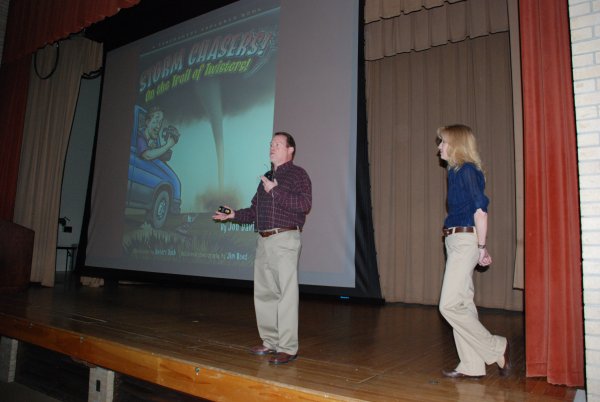 Jon Davies and Shawna Helt talk about their book, "Storm Chasers, On the Trail of Twisters".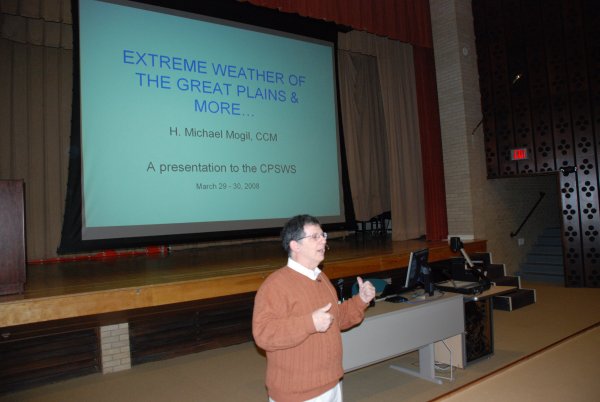 Mike Mogil of How the Weatherworks speaks about his new book, "Extreme Weather"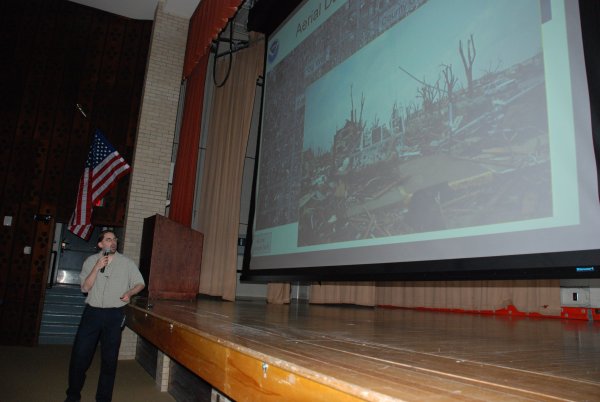 Mike Umschied, Lead Forecaster at the Dodge City NWS office talks about the Monster Greensburg, May 2007 Tornado Outbreak.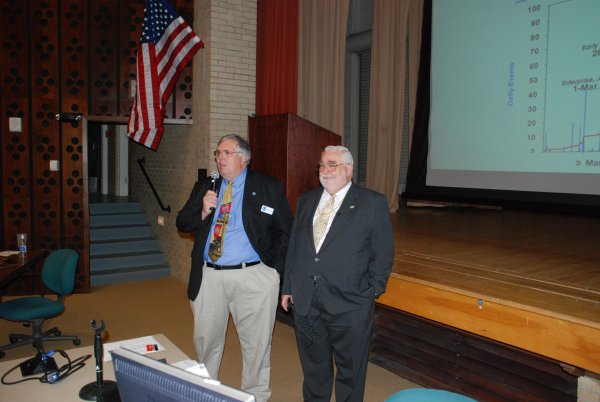 Brian Smith, Warning Coordination Meteorologist at the Omaha/Valley NWS office introduces Dr. Joe Schaefer of the Storm Prediction Center.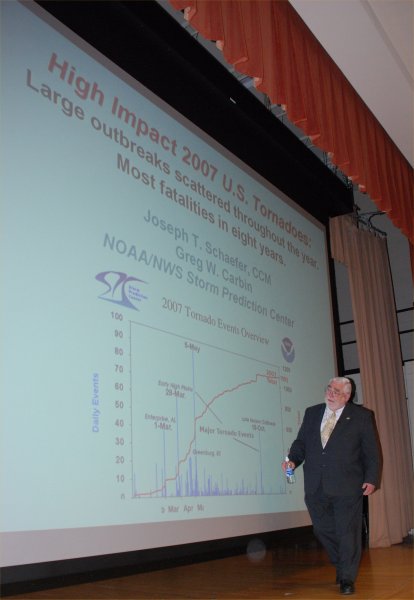 Dr. Joe Schaefer talked about the Tornadoes of 2007 and the tornado outbreaks that have already occurred this year.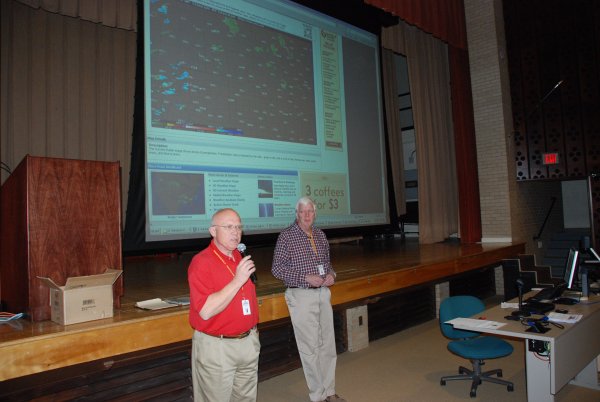 >
Doug Ahlberg, Director, Lancaster County Emergency Management and Reynolds Davis, Lincoln Amateur Radio Club begin the Spotter Training Workshop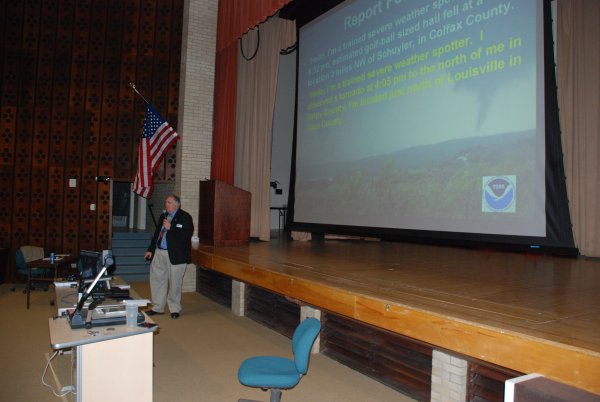 Brian Smith presented the Beginning Spotter Training.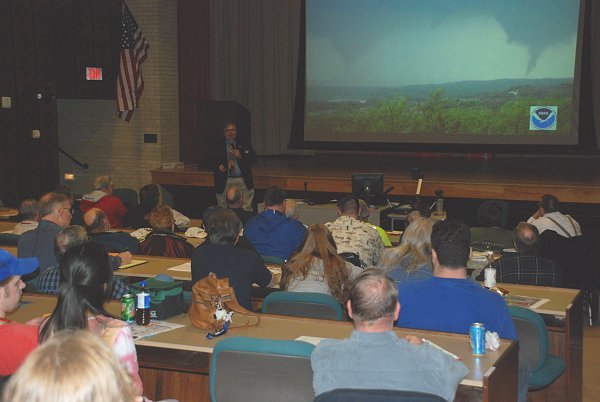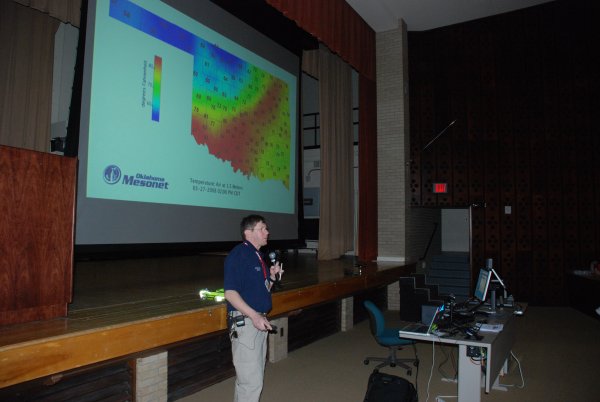 Chris Novy moderator of the WX-Chase severe weather discussion forum (more information at WX-CHASE@LISTSERV.UIUC.EDU) presented the Advanced Spotter Training workshop.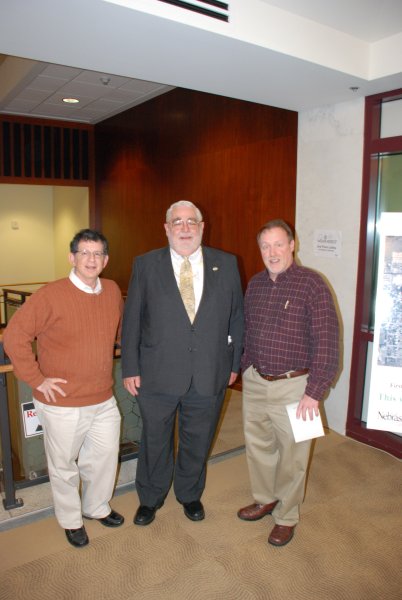 Three of the keynote speakers pause for a photo outside the auditorium.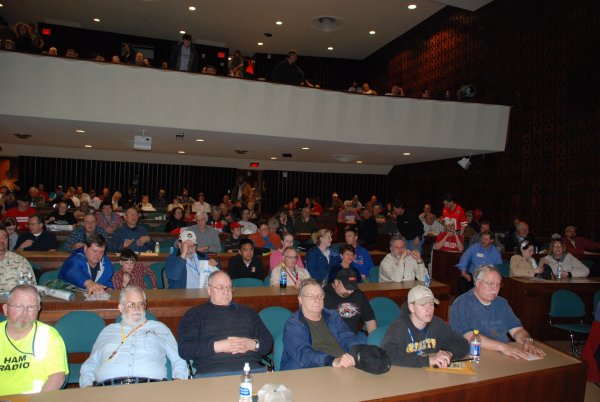 The auditorium was filled throughout the day for both the weather symposium and spotter training.